The alleged homophobic note sent by a mother in response to a birthday invite from two gay dads was apparently all just a hoax concocted by a local New York radio station.
Earlier this week, the story of two gay dads from Baldwin, N.Y., went viral after Long Island's K-98.3 publicized a supposedly bigoted note from the mother of a boy invited to their daughter's birthday party. The note read: "Tommy will NOT attend. I do not believe in what you do and will not subject my innocent son to your 'lifestyle.' I'm sorry Sophia has to grow up this way. If you have an issue or need to speak to me: [number erased]."
The note was posted to the station's Facebook page Wednesday. Readers expressed their disgust and offered support to the same-sex parents. It was shared across the Internet and covered by the media.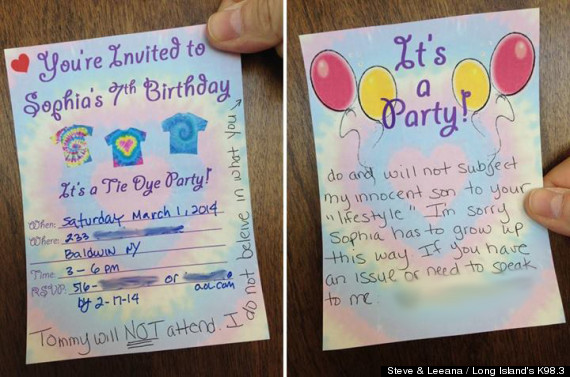 "This story was, in fact, totally fictitious, and created by the two of us. This was done without the knowledge of K-98.3 management or ownership," they wrote. "We were attempting to spur a healthy discourse on a highly passionate topic, but we made a mistake by misleading our listeners into thinking that this specific situation actually existed."
"We are very sorry that we perpetuated this falsehood, even after it was clear that it had taken on a 'life of its own,'" they concluded. "We deeply apologize for violating your trust, and we will work hard to regain that trust."
Critics took to the station's Facebook page to voice their anger over what is being called a shameless publicity stunt.
"Disgusting that you fabricated the Sophia Invitation story for ratings. SHAME ON YOU!" wrote one person. "What exactly did you think would happen making up a fake story like this? There is enough hate in this world. You just lost a loyal listener!" wrote another.
This is not the only anti-gay hoax to reach the mainstream media recently. In December, a gay New Jersey waitress and former Marine named Dayna Morales claimed she received a homophobic note from a family saying they would not tip her because they disagreed with her "lifestyle." The family eventually came forward denying Morales' claims and showed their credit card bill as proof they tipped.
Before You Go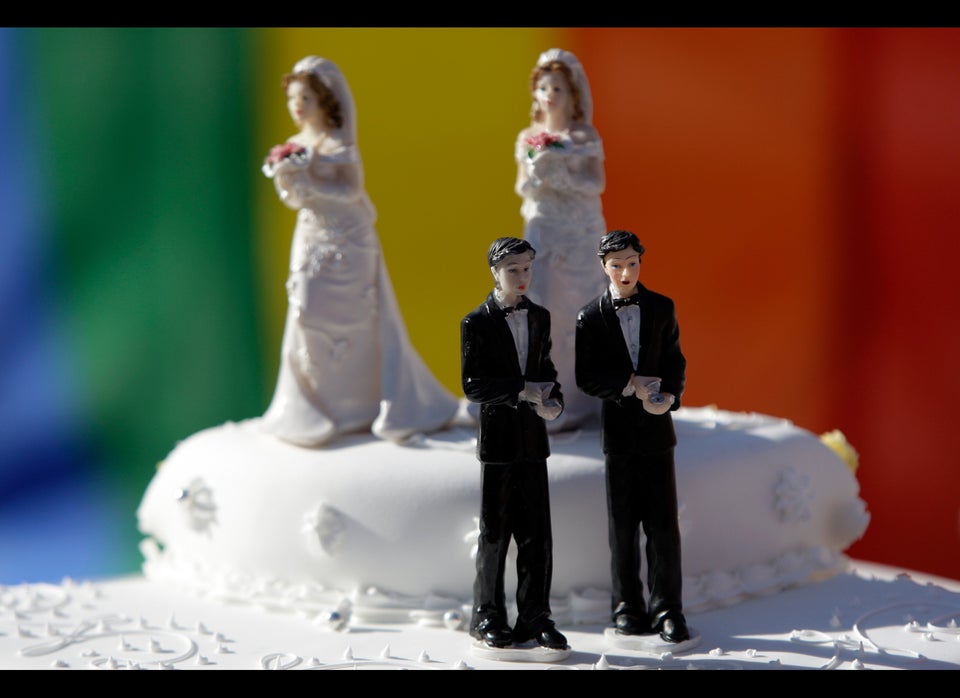 LBGT Service Cases
Popular in the Community