Update on February 15 : It now appears this story was a hoax concocted by the radio hosts who featured the alleged anti-gay invitation. On the K983.com website they write in part:
On Wednesday, we told you the story of Sophia's birthday party, and one parent's objection to the same-sex household of Sophia's parents. We also posted the invitation on our Facebook page, and invited comments from our followers.

This story was, in fact, totally fictitious, and created by the two of us. This was done without the knowledge of K-98.3 management or ownership.
Well, apparently not everyone likes tie dye parties...
This awful response to a child's birthday invitation is making its rounds on the Internet after a two gay dads living in Baldwin, N.Y., submitted it to their local radio station.
Originally posted on the K-98.3 Facebook page, the heartbreaking note allegedly written by a disapproving mother on an invite to a birthday party for a 7-year-old is certainly a testament to the work that still has to be done to overcome homophobia in our society.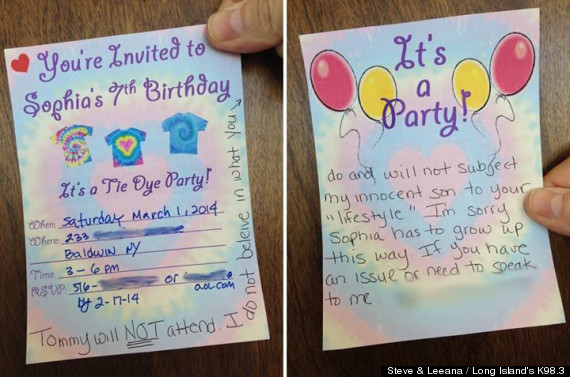 Tommy will NOT attend. I do not believe in what you do and will not subject my innocent son to your "lifestyle." I'm sorry Sophia has to grow up this way. If you have an issue or need to speak to me: [number erased]
Sophia, we're sorry that your friend won't be allowed to attend your tie dye party due to his mother's homophobic bigotry. But from all of us, happy birthday!
Before You Go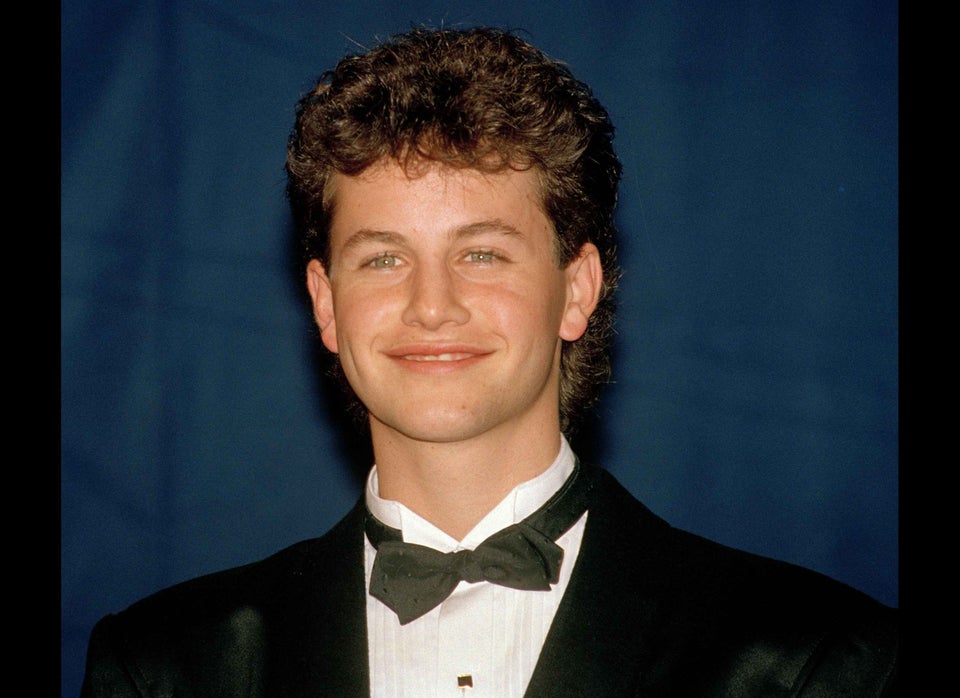 Anti-Gay Celebrity Statements
Popular in the Community