Today's installment in the Huffington Post Gay Voices RaiseAChild.US "Let Love Define Family™" series explores a few of the burgeoning resources available online to provide community and support to gay dads across the nation.
The ascent of the Internet has made connections and information more accessible than ever. In recent years, gay men have been finding new uses for the Internet as we navigate our increasing interest in parenting and our new roles as fathers. Today, there is a bevy of resources available for dads and prospective dads with varying interests and sensibilities. Here we sample a few.
Andy Miller and Brian Stephens of Austin, Texas, founded The Handsome Father to create a support network and information exchange for gay dads. The pair launched the nonprofit in 2013, though the birth of their concept coincides with the birth of their son, Clark, in 2007. Their website features compelling stories about coupled and single dads. Additionally, they offer a mentor program that matches aspiring dads with those who already know the ropes.
"Andy and I decided to start The Handsome Father in part because we very much believe that in order to be it, you have to see it," Stephens explained. "After we became dads, we were frequently asked to coffees and lunches to talk about how we did it. Nine times out of ten, though, they just wanted to see us and hear what it was like to be a gay dad from someone who'd been where they were. They simply wanted to meet real-life gay dads in person and see that it was okay.
"I think you're seeing more support groups for gay dads because we're late to this party of parenting," he continued. "Gay women were thinking about and building families as far back as the '80s -- the time when we gay men were facing the HIV/AIDS crisis. We lost an entire generation of role models who would have shown us what it was like to grow older and become parents, had they lived and had the rights and acceptance that we've fought so hard for today. So, we lost those role models to emulate and show us the way as gay men and gay fathers."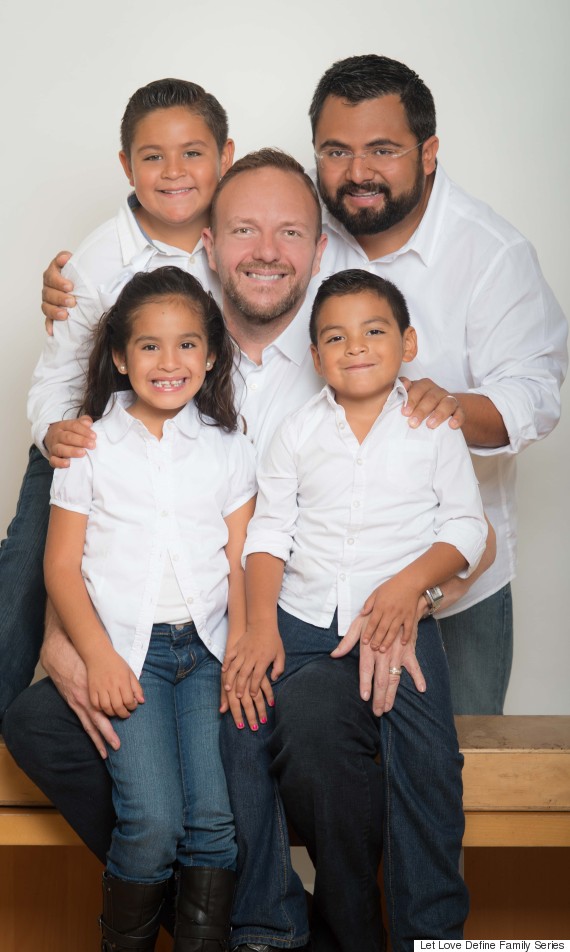 The logo of The Gay Fathers website uses a seahorse to evoke the seahorse father's nurturing role in carrying his offspring before birth. The Gay Fathers' biggest service is their private online discussion group, which they claim is Facebook's largest gay dads group. With participation from gays dads in more than sixty states and countries, you are bound to find compatriots.
Gay Family Values aims to show the face of gay families in America to all kinds of families. Jay and Bryan of northern California and their children Daniel and Selena began recording YouTube videos after California's citizens passed Proposition 8 in 2008 to ban same-sex marriage. They wanted to put a face on the fight for marriage equality and to break down stereotypes about LGBT families.
Gays with Kids offers family spotlights and videos, topical features and expert advice. Established by Brian Rosenberg and Ferd van Gameran of Toronto -- who were inspired by being dads to Levi, Ella, and Sadie -- the couple has created a mega-site with a stable of regular bloggers.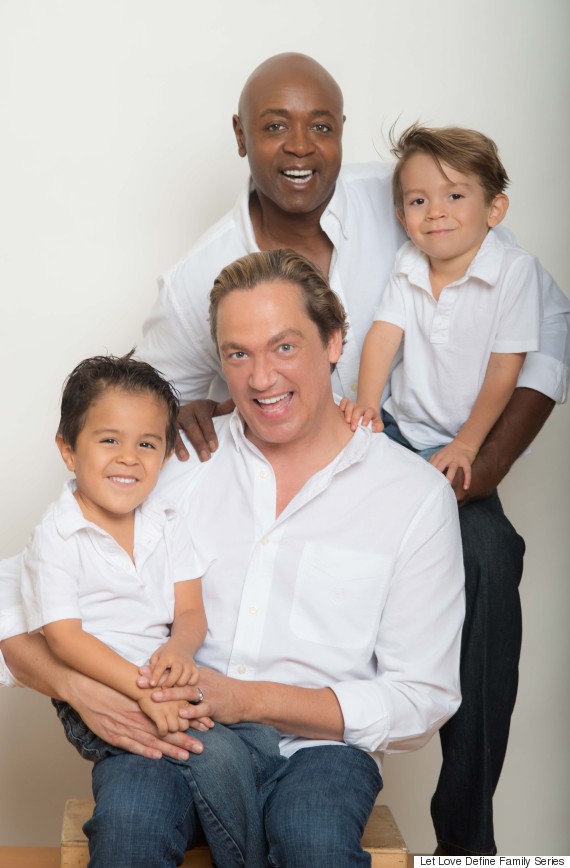 Perhaps one of the oldest gay fathers organizations is The Pop Luck Club, which has been working in Los Angeles to advance the well-being of gay dads and their children since 1998. The group offers monthly support-style group meetings in West Hollywood at no charge.
"As gay families become more mainstream," said Mark Brown, longtime Pop Luck Club board member, "the need for this kind of supportive organization is still imperative. As gay fathers, we have issues and concerns that apply only to our community… with schools, religion, estate planning and navigating society. I find that the numbers of gay men seeking to create families continues to grow at an astounding pace. Our monthly orientation meetings are always packed."
"Our goals are to say loud and clear that you can be who you and be a father," said Stephens. "No one should sacrifice his dream of fatherhood simply because he's gay. We also want gay men know what their options are for becoming dads and who the professionals and agencies are that want to help them build their families. And lastly, we want to create community where gay dads and dads-to-be can find each other and learn from others experiences."
Rich Valenza is the Founder and CEO of RaiseAChild.US, a national organization headquartered in Hollywood, California that encourages the LGBT community to build families through fostering and adopting to serve the needs of the 400,000 children in the U.S. foster care system. Since 2011, RaiseAChild.US has run media campaigns and events to educate prospective parents and the public, and has engaged more than 2,500 prospective parents. For information about how you can become a foster or fost/adopt parent, visit www.RaiseAChild.US.
Popular in the Community