As gay couples in Minnesota counted down the days until August 1 so they could tie the knot, one couple was looking forward to the legalization of same-sex marriage for a different reason: so they could get divorced.
My Fox 9 in Minneapolis reports that Dawn Tuckner filed the state's first same-sex divorce petition just one week after gay marriage was legalized. Tucker was married in Canada in 2004 and has been waiting for years to legally end the marriage that she calls a "mistake."
"I was so excited. I've been stuck in a relationship -- basically being married to someone that, we didn't live together, we had nothing to do, no contact -- and it felt like I was trapped," she told My Fox 9.
Attorney Jason Brown explained to My Fox 9 that the couple was unable to divorce in Minnesota because the state did not recognize their marriage.
"This is a case where the litigants have a nine-year marriage that fell apart and they have been stuck, unable to dissolve that relationship in any meaningful way until they were recognized as a married couple under Minnesota law," Brown said.
Check out the full video above to hear more about this precedent-setting case.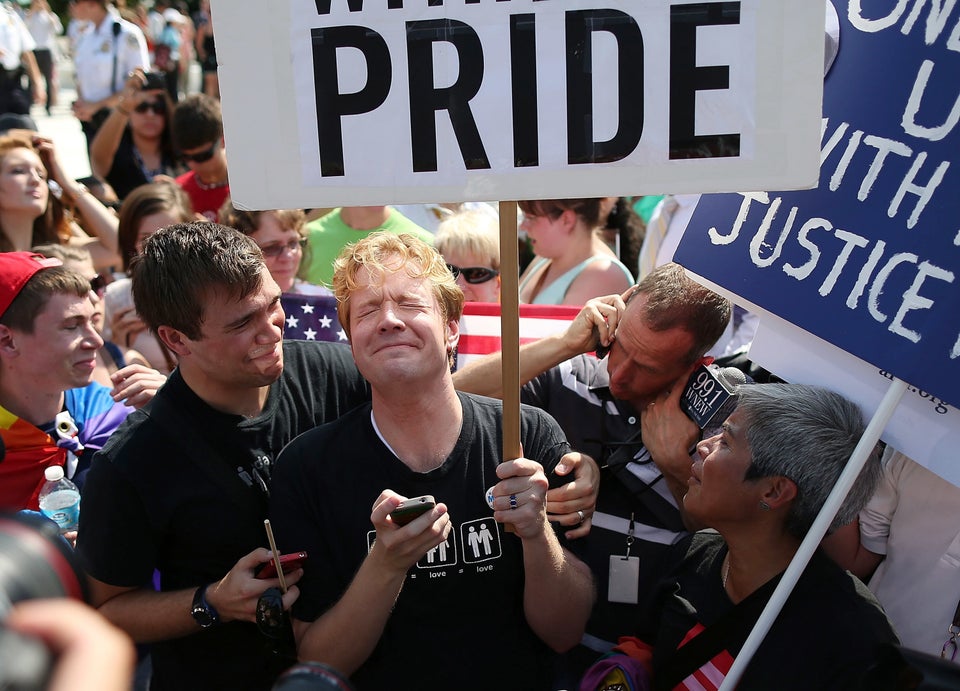 SCOTUS Decisions On Prop 8, Defense Of Marriage Act