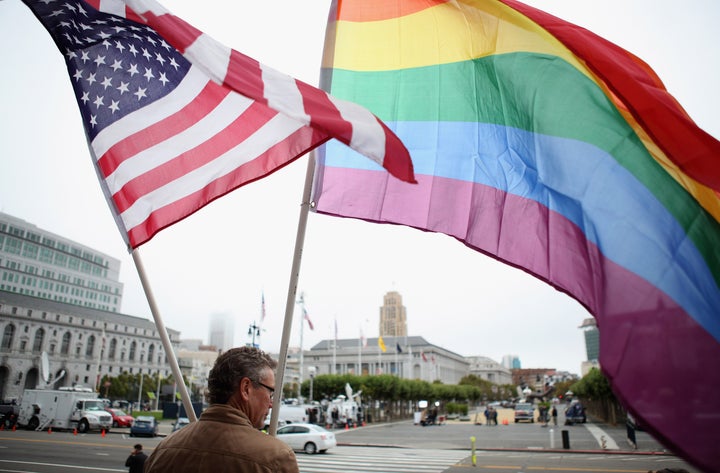 As the web gears up to introduce new domains, those proposing a ".gay" domain are getting ready to face opposition.
In an interview with CNET, Scott Seitz, CEO of dotGAY, discussed the challenges and opportunities he envisions facing his attempts to get approval for a .gay domain. The Internet Corporation for Assigned Names and Numbers, or ICANN, recently announced plans to introduce a slew of new domain extensions (a new generation of .org, .edu and .jobs), and various groups have begin to organize to get a piece of the web pie.
"We're getting ready to see the Internet reborn again in a very different way," Seitz said. "And [...] such a limited number of people were even aware of it. I got involved because I saw what the opportunity was for the gay community. .gay will be a venue for enhancing our ability to interact with each other as a community."
But Seitz recognizes that not everyone will see .gay as a good idea. One challenge he foresees are anti-gay groups that may try to fill the domain with vitriol, though he believes filtering practices can help limit such activity.
"We can work with some of the best organizations--GLAAD, Lambda Legal. They can help us find a way to filter these people," he said. "And help us when they're going to turn around and sue us. I think we have to assume that's going to happen."
Though Seitz believes the .gay domain will best serve as a space run for the community rather than as a for-profit company, he also recognizes that in addition to the $185,000 fee ICANN requires for registration, certain organizational aspects will require capital.
But the biggest challenge the domain may face is the U.S. government, who recently proposed that they have the power to veto domains that they believe to be objectionable. Many have condemned the move as a bid to restrict the freedom of the web, likening the situation to the earlier debacle when the government famously fought to prevent the .xxx domain from entering the Internet public for six years.
"What's been pervasive is that unless you're attending ICANN meetings or you're really a hard-core fan of technology, you don't know what this is about," Seitz said. "It's problematic, and it's discrimination on a terrible level. It's not even appropriate for countries (to have the ability to veto) because of freedom of expression. Anything beyond (restricting speech that) incites violence is discrimination."
REAL LIFE. REAL NEWS. REAL VOICES.
Help us tell more of the stories that matter from voices that too often remain unheard.