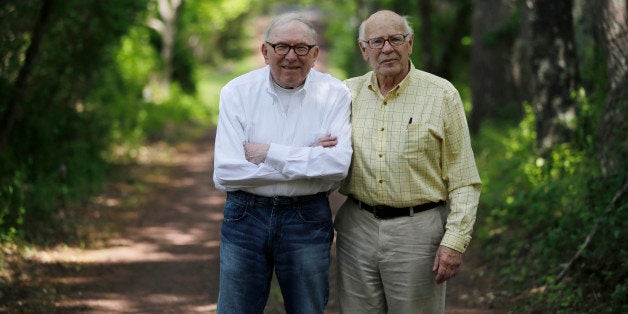 After 15 years of living -- technically -- as "father" and "son," a same-sex Pennsylvania couple were finally able to marry this week.
Norman MacArthur and Bill Novak, both in their 70s, said "I do" in Bucks County, Pennsylvania, on Sunday, Yahoo Parenting reports. The two have been together since their 20s and registered as a domestic partnership in New York in 1994. But they moved to Pennsylvania a few years later, where their partnership was not recognized. The only way they could have a formal legal relationship, with all the rights that entailed, was if one of them legally adopted the other.
"It struck me as fairly unusual, but we looked into it and discovered that other couples had done it. [Without the adoption] we would be legally strangers," MacArthur told Yahoo. "Most importantly, it would allow us visitation rights in a hospital, and gaining of knowledge if one of us was in the hospital. With new HIPAA privacy laws, hospitals are very constrained in what they can say to other people. If we were legally related, I would be allowed into the ER and entitled to know what Bill's condition was if anything should happen."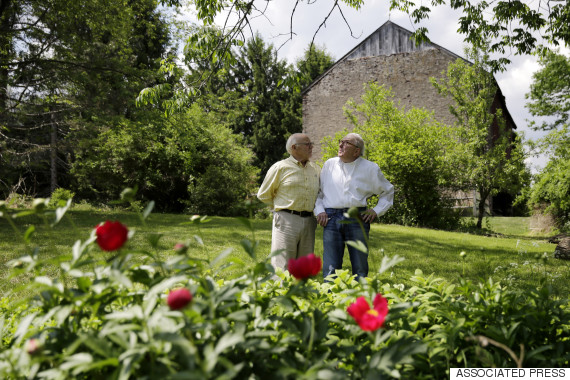 Novak adopted MacArthur in 2000 -- "Bill is two years older than I am," MacArthur told Yahoo, "so that was the only reason" -- and the men were father and son, at least on paper, for the next 15 years. The ban on same-sex marriage was ruled unconstitutional in Pennsylvania last year, and the two submitted a petition to vacate the adoption decree. That petition was granted on May 14, allowing Novak and MacArthur to finally marry.
The moment when a judge agreed to vacate the adoption was an emotional one for the couple, and for the 30 friends who'd joined them in the courtroom.
"The courtroom burst into applause. I burst into tears," MacArthur told the Associated Press. "They were certainly happy tears. After months of investigating ways that we could do this and finally having the decision coming down in our favor, I'm still walking 3 feet above the ground."
Before You Go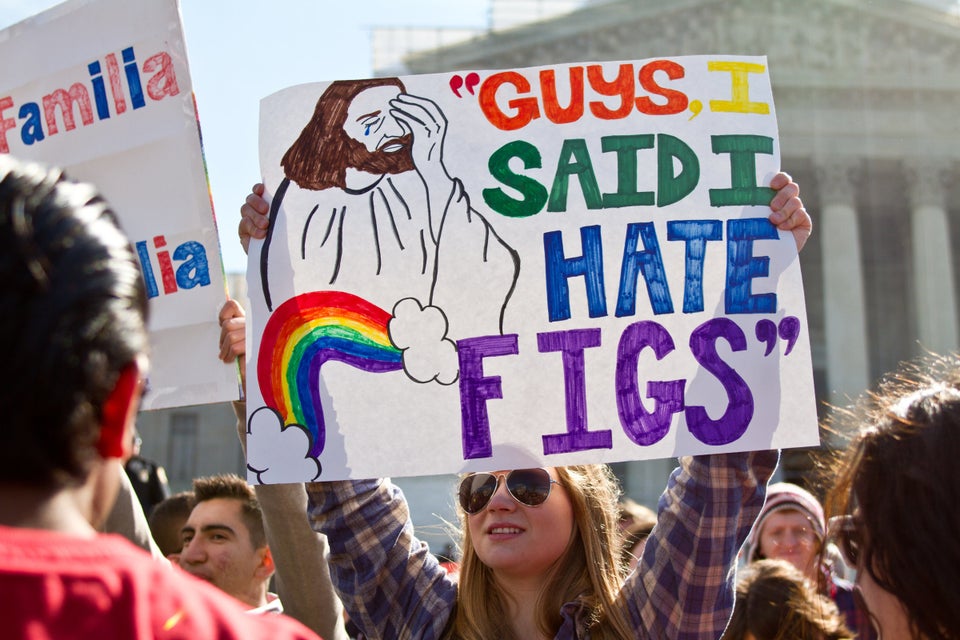 Gay Marriage Signs
Popular in the Community