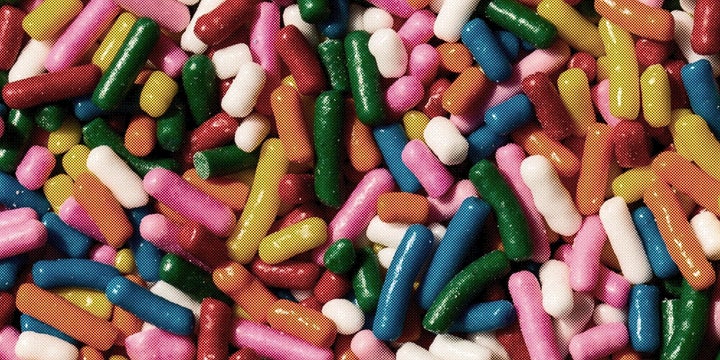 Pride Month comes but once a year every June, and with it comes rainbow-colored sprinkles, rainbow layer cakes and, well, rainbow everything. But beyond kaleidoscopic novelties, the food world has long played an important role in both the establishment and progression of LGBTQ communities.
Queerness has always had a place in the culture of gathering to eat, drink and be merry. After all, the gay bar may be the most quintessential archetype of what it means to meet up.
Dining establishments were the place where many of the first protests for LGBTQ equality began. From Stonewall to the Compton's Cafeteria, spaces where the gay community of the 1960s gathered became sites of ardent fights for their right to come together and enjoy one another's company.
In the Western dining tradition, restaurants have often been places of privilege, whiteness and heterosexual norms. Historically, restaurants and bars were a place to take a date, a place to meet ― a place, for those with the privilege to do so, to escape and dine. Before the Stonewall riots and other protests during the civil rights era, restaurants and bars where the gay community would gather were policed, with guests harassed and owners threatened for simply existing.
Among this cultural reckoning appear small signals of change, such as the appearance of self-described queer and gay restaurants. As Pride Month comes to a close, let's ask how we can move the food industry forward and how the idea of a queer restaurant can be a potential site to spark a revolution for the restaurant industry and beyond.
A gay restaurant doesn't necessarily have to be a bar with a rainbow flag waving outside its door and a poster for drag bingo in the window. Instead, to actively queer a space means challenging mainstream culture and our assumptions around dining out.
Carla Perez-Gallardo and Hannah Black, the owners of Lil' Deb's Oasis in Hudson, NY, explained to HuffPost that they'd wanted "a restaurant/community space that felt deeply inclusive to all kinds of people from all walks of life."
They wanted the restaurant to be imbued with "the energy and vibrance we associate with the food we love to make and share — bright, bold, overwhelming." To bridge the gap between restaurant and customer and build a true community was something they believed in from the start. They did this through intentional details such as "always having a $10 plate that provides a nourishing, full meal — so that we can always guarantee having delicious food at an affordable price point."
The idea that nobody should be turned away because of the price allows for Lil' Deb's Oasis to feel inclusive and inviting to anybody who wants to enter.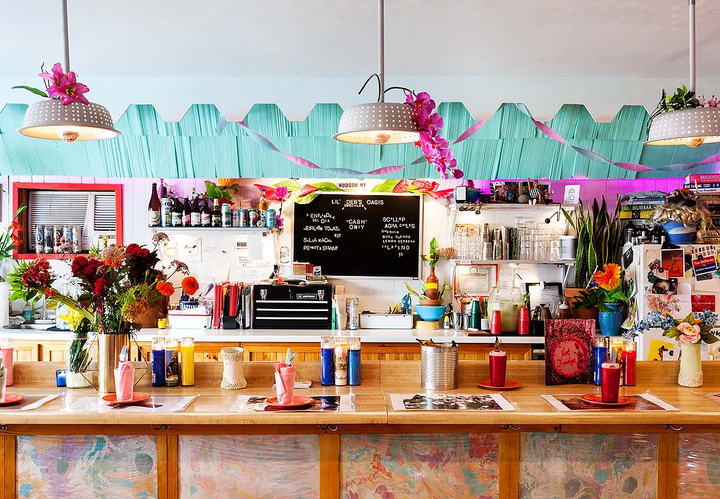 The power and potential of a queer restaurant lies within this idea of inclusivity. Describing themselves as a "woman-powered business" and restaurant, the restaurateurs say the intention behind a place like Lil' Deb's is not only to feed a customer but also open them up to new experiences. To challenge one's assumptions, a queer restaurant works to progress antiquated views of how restaurants should be, both for a customer and its staff.
As John Birdsall wrote for Vice's Munchies, "For workers, restaurants are manifestations of power in the rawest sense. They use socially acceptable forms of coercion and domination to enforce certain standards of performance," and for a long time, this was to be expected. From the early European beginnings of the kitchen brigade system, restaurants were run in a hierarchical system that favored authoritarianism. It is no wonder bullying and harassment among restaurant workers is commonplace. To many, it just came with the territory of working in restaurants. But with more restaurants like Lil' Deb's defining their space as queer and progressive, the culture is changing. With the advent of the Me Too movement and the fall of many a male-chef empire, female chefs, restaurant workers, and writers are trying to answer the question of how to create a sustainable environment for hospitality that extends from dining guest to chef to server.
Another dining establishment challenging the status quo is MeMe's Diner, which owners Bill Clark and Libby Willis have described as "a very, very gay restaurant." While most of the restaurant team self-identify across the spectrum of sexuality and gender, Bill and Libby make it clear that it's not what having a gay restaurant is all about. They emphasize that queerness in a restaurant extends to expanding our traditional notions of hospitality.
"Gay food isn't rainbow sprinkles on an ice cream cone. Gay food is attentive, engaging, and pushes our notions of what dining can be."
But most important, how's the food?
The food served at these restaurants is meaningful, as much of it honors personal roots and heritage. Gay food can, is and should move past being thought of as a rainbow-colored novelty served one month out of the year. Gay food isn't rainbow sprinkles on an ice cream cone. Gay food is attentive, engaging, and pushes our notions of what dining can be.
At MeMe's Diner, brunch guests are welcomed with complimentary bowls of familiar cereals such as Lucky Charms or Trix. This helps set a tone for what's to come: a homey place where hospitality and kindness greets each customer, providing a sense of ease. Their menu has been described as veering "towards comfort food as camp" with nostalgic, Americana references in dishes like BBQ meatballs served with toothpicks to beautiful layer cakes. The flavors are familiar but elevated, like an Everything Bagel Babka or a fluffernutter sandwich. These menu choices are meant to include, not to intimidate, and "to bring you joy." And isn't that what dining should be?
Lil' Deb's Oasis also serves comfort food, by way of Perez-Gallardo's belief in "honoring maternal lineage and skillsets and sharing from it." The food, from llapingachos to salchipapas, has an Ecuadorian inflection as an homage to her mother and reflects the artist-chef's belief in the idea that "maybe we [queer establishments] look to 'comfort' in our cuisines because comfort has been made so inaccessible to our communities by larger social structures ― in terms basic rights, access to health care ― and simply our personhood."
In the past, at places like Stonewall Inn and other gay establishments, food was less on the forefront, but the same search for comfort held true. Stonewall, while originally an inn and bar, was also more than that. Guests and patrons of any age or background were able to enter and stay for the price of admission. Young people seeking the comfort of others went to Stonewall Inn to be recognized as people, making it a "de facto community center."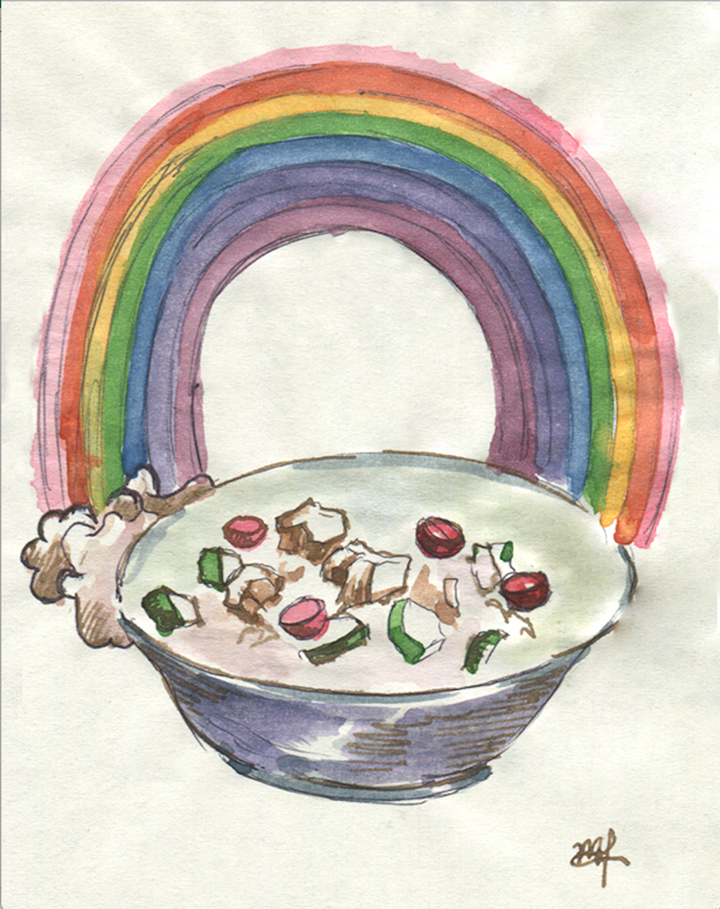 And in many ways, this is what places like MeMe's and Lil' Deb's Oasis are striving for ― to be a beacon of comfort and community for those who need it. The goal of a queer restaurant becomes clear: to create a culture where anybody can express their identity proudly. In the end, it's not necessarily queerness that is at the forefront to bring about a "gay restaurant," but rather, a new movement of pride in the service of comfort, compassion and kindness toward others.
And you can leave the rainbow sprinkles at home.