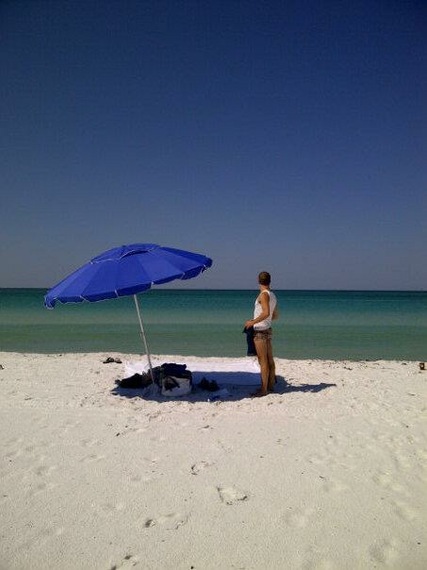 Looking for that perfect beach vacation but you want to be yourself? It's not that difficult once you have been to Pensacola, Florida. The water is warm, the people are nice, and there is just enough to do that even on a rainy day; you feel like you got away. I have been going to Pensacola for family reasons my entire life, but as an adult I appreciate that there is an added bonus: It is drop-dead gorgeous and affordable. As an unofficial Ambassador or Prince of Pensacola, I only have great things to say about my hometown. This Gulf Coast destination has a lot going on and you can jump into the local growth vibe or kick back on the pristine beaches for a break from the regular.
The beaches are often rated the best in the country. There are bays with bluffs supported by scruffy oak trees that are perfect for hiking on an overcast day for a waterside picnic. Not far from downtown are river beaches, fed by coldwater springs, where you can feel safe wading in the water without the threat of alligators. The famous sugar white sand beaches are located on a sandbar of a barrier island that was formed by the eroding limestone sediment from the base of the Appalachia. The sand squeaks when you walk on it and reflects the sun with such strong rays that an umbrella is not enough. Do not forget to stop at Tom Thumb to pick up your sunscreen and apply liberally... Don't worry, you will still get a tan line.
Maybe a bronzing is lower on your list of priorities because you have children. They might be impressed by the National Naval Aviation Museum or floored by the roar of the Blue Angel's practice, which happens twice a week if the pilots are not on tour. Explore the forts and trails at Ft. Pickens National Seashore for at least a day. There you can wander comfortably out of sight but at every turn there is a view out of an Audubon Magazine or possibly an Andrew Wyeth painting. If you have pets in tow, make sure to stop by the dog beach, it is located on the western side of the island entry and there is a cross in the dunes that may or may not belong to a revered hound that I once knew. The Pensacola Beach restaurants Flounder's and Peg Leg Pete's have sandy playgrounds that are those rare places where someone might say "Will you watch my kid while I go to the bathroom?" This is old school South where people look out for each other and welcome visitors with the same hospitality. Most of the time there is live music so leave any ego behind and dance in public with your family while having a sunset dinner. Let your guard down and relax; it is your vacation and you work hard for these times.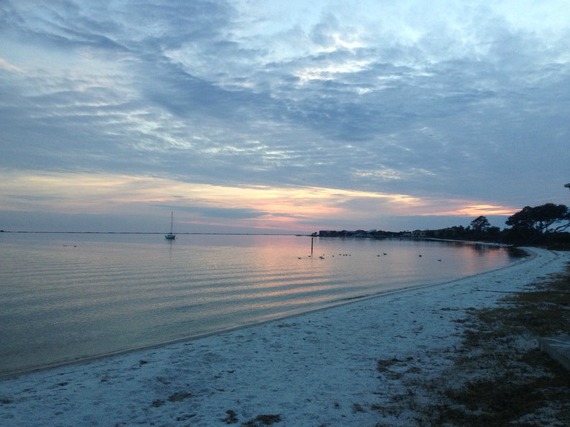 If you do not have kids but found that person in your life that is different from anyone else there are so many opportunities for romance. There are restaurants such as The Grand Marlin or Fish House that offer outside seating for a slow dining experience. You can go to the Wine Bar on Palafox for a few glasses before wandering the historic downtown streets. Most likely you want to pick up some fresh seafood at Joe Patti's and cook dinner in your rental while still maintaining close contact with the water. Maybe a proposal or even a wedding is on your schedule; then reach out to local Darrin Land for some advice on where, when and how. It is not hard to find advice in Pensacola and everybody knows each other so just ask around.
For all the singles out there (put your hands up!) there are multiple bars with different moods to keep you from feeling alone. Head over to The Cabaret for a more subdued crowd (think karaoke and local artists) or The Round Up for pool tables, darts, and good old Southern boys. If you have not seen a show at Emerald City then you have not seen the creative side of what a Panhandle bar can do on a budget. There is a gay beach but I have not been in so many years that I suggest you ask someone at the above mentioned establishments. It is easy enough to find; look for the rainbow umbrellas and or HRC bumper stickers in the parking lots. Pensacola is a multicultural, multi denominational, multi age city in the South and as much as you are free to be you, respect for other's presence goes a long way. There may be the occasional grouchy old jerk but that should not stop you from having a good time or making friends.
Now, where to stay? Stay on the island if you can and depending on your needs you have many options. I like to stay at Tristan Towers because it is far away enough from the epicenter to feel like a retreat but has so many amenities that you can look past the '80s decor. Check out Pensacola Beach Properties for what is available but if at all possible get a west facing unit so you can stare off to the point during sunset. If you need a little more glamour and comfort then head towards Portofino. They have resort amenities and a crispness that can make you feel a bit pampered. No place is the wrong choice because whether you are by the highway, downtown or on the beach; everything is close.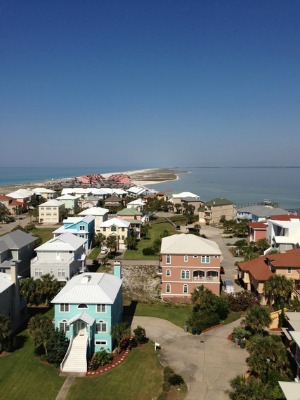 Pensacola is a beach destination that has grown in popularity among those from the surrounding areas, but it still has a small town charm that will have you checking out property in the area before you leave. If you have an entire week at your disposal you might try flying through New Orleans; the money you save will pay for your rental car or hotel but do not stop in Biloxi unless you have some money to lose. Who needs Tulum, Mexico when we have Pensacola, Florida right here?
Calling all HuffPost superfans!
Sign up for membership to become a founding member and help shape HuffPost's next chapter