CLEVELAND ― An impassioned plea by a gay Republican delegate for the party to soften its stance on same-sex marriage failed to sway enough of her colleagues on the Platform Committee, which met Monday a week ahead of the convention to hammer out
a statement of the GOP's core principles.
District of Columbia delegate Rachel Hoff identified herself as the "first openly gay member on the Republican Platform Committee" and struggled to hold back tears as she pleaded with her fellow colleagues to accept a more neutral position on gay marriage. Her proposed amendment called for the party to "encourage and welcome a thoughtful conversation among Republicans" about the meaning of marriage.
"We are your daughters, your sons, your friends, your neighbors, your colleagues, the couple that sits next to you in church. And one day when I am ready to marry the woman I love, I hope it will be me. Freedom means freedom for everyone, including gays and lesbians. We should have the freedom to enter into relationships and receive the same protections as heterosexual couples," Hoff said.
"In high school I chose to be Republican," she continued. "My parents were not Republican, so I wasn't born this way. I chose to be Republican because I believe in the same principles as you do."
"I'm here,15 years later," Hoff added, "still in this great party despite the hurtful rhetoric and stance on these issues. And all I ask today is to include me and those like me, and not exclude us, by simply acknowledging that thoughtful Republicans represent multiple views on the definition of marriage."
Hoff's plea was not received warmly.
"I appreciate the sincerity of the maker of this motion. This issue was thoroughly discussed in our subcommittee, and the majority opinion is recorded," noted a delegate from Oklahoma, referring to a previous vote in the subcommittee.
The committee was also ungenerous in the time it allotted for debating Hoff's amendment. Unlike previous motions under consideration before the full committee that got lengthy periods of debate, such as the fate of the little-known sage grouse or the teaching of the Bible in public schools, Hoff's amendment was immediately called upon for a vote.
Despite the fact that the amendment failed, the DC delegate did not go home completely empty-handed. She requested a vote by hand ― the only such vote of the night ― and it showed some support among the party members on the issue.
At a press conference afterward, Republican politicians defended the proceedings surrounding Hoff's motion.
"She is included in the party, she is an active member of the party. What you saw was a spirited debate," said Wyoming Sen. John Barrasso said.
Oklahoma Gov. Mary Fallin said the fact that Hoff was even at the meeting "shows it's a big tent."
Before You Go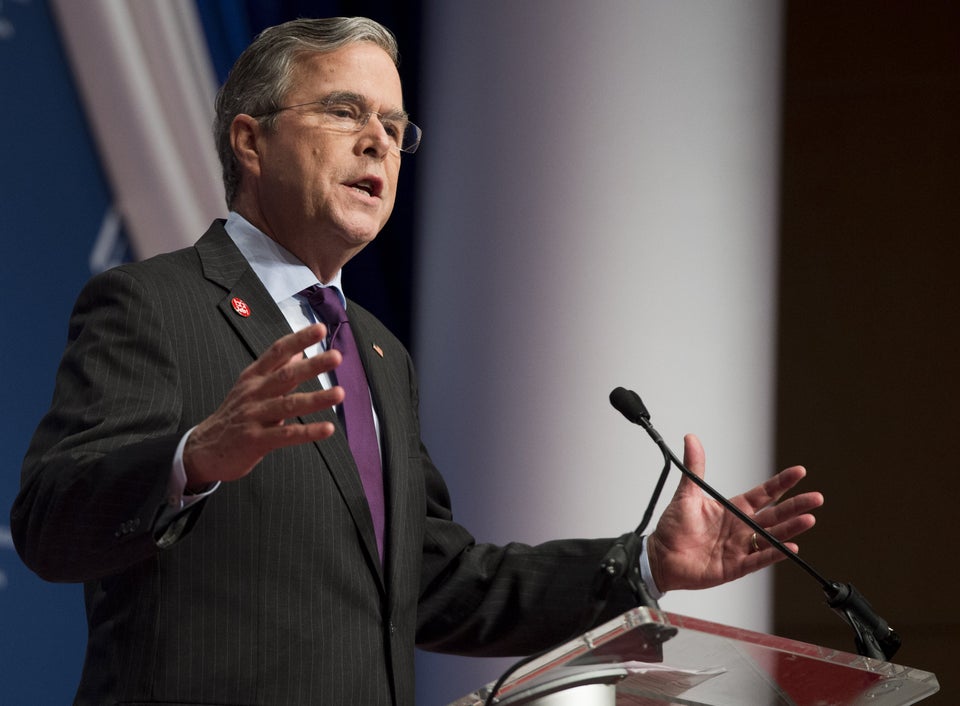 14 Worst Anti-Gay Statements By GOP Presidential Candidates
Popular in the Community