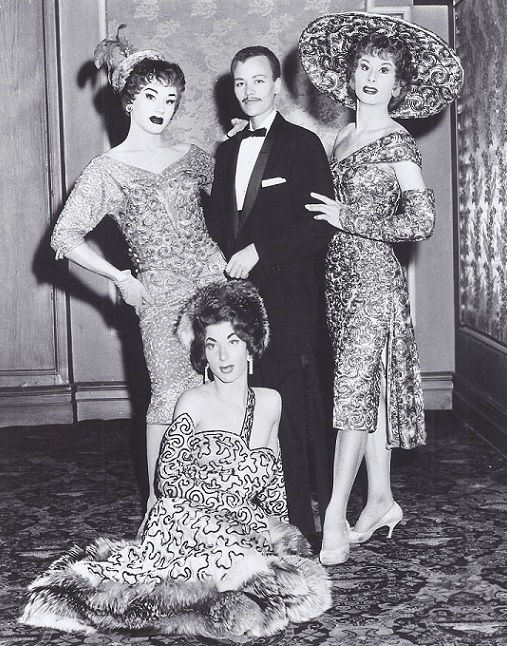 (Gene Avery, Stormé DeLarverie (center tuxedo), Dore Orr, and (seated) Tobi Marsh]

The Jewel Box Revue, arguably America's first Gay Community, was a traveling troupe of female impersonators that was originally formed in 1939 and would tour cabaret clubs across America and Canada for decades during a time when being openly gay, or even dressing in drag, was a criminal offense often punishable by law. At the pinnacle of their success the Jewel Box performed on Broadway at the Loew's State Theatre in 1958 and this photo depicting entertainers Gene Avery, Stormé DeLarverie, Dore Orr, and Tobi Marsh was taken on the night of their premiere. I was very fortunate to come to know and befriend Tobi Marsh (John Dale Harvey) in the years before his death in 2012 and I have previously written about his recollections of the Jewel Box Revue and the notorious Club 82. Stormé DeLarverie, the only female entertainer of the revue,would become an icon of the LGBT community when, on the night of June 27, 1969, she was one of the first brave individuals to courageously fight back against the police as they raided the Stonewall Inn. The riot that ensued ignited the modern gay rights movement and it should be noted that Stormé was only in New York City on that night because she had just returned from another tour with the Jewel Box Revue.
Calling all HuffPost superfans!
Sign up for membership to become a founding member and help shape HuffPost's next chapter