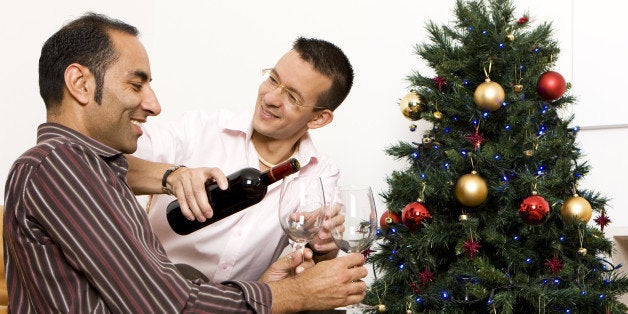 By Rick Clemons for YourTango.com

The best present you've ever given yourself was coming out, so don't let any Scrooge's put a "bah humbug" on your first holiday out of the closet. Instead, might I suggest: "Gay bells ring, are you listening?" ...OK maybe that's not quite the holiday spirit you were expecting, but hello!, it's your first gay holiday season, so enjoy this time of year as your authentic self.
Starting with Thanksgiving, and continuing straight on through New Years you're about to go where you've never gone before: family gatherings, office parties, and hopefully a multitude of holiday socials (don't forget to bring a gift for the host, or your gay card will get revoked), as your newly out gay self. You'll notice I didn't say "out and proud" because for some, that proud pill is still being swallowed. No worries — there's plenty of time to find your happy space as your real self. Take it one step at a time.
Your first voyage into "Home For The Holidays With A Gay Twist," (sounds like a great name for a cocktail, doesn't it?), can either be met with an avalanche of love and support from family and friends, or an icy reception of "Who invited your kind to dinner?" Before you unleash your inner ice princess, lashing out on someone who just doesn't get it, take a deep breathe, relax and remember the mentality of the season.
Tempted as you might be to avoid the elephant in the room and avoid the issue completely at the holiday dinner table, it's important you don't shove it aside. Instead, put on your most fabulous holiday attire and step into the most wonderful time of the year as yourself. Read on to learn my 5 tips for avoiding the holiday blues after coming out of the closet.
1. Know Your Worth
You came out of the closet because it was time to unwrap the real you. Now that it's the holiday season, there's no need to wrap yourself back up in a bow to please others by pretending to be something you're not. The real gift is being authentically you — 365 days a year, your way, including the holidays. Remember, you're driving the sleigh filled with the same gifts you've always had to share with people. Whether they choose to accept your presence (and presents) is up to them. It's not about you.
2. Don't Let It Get To You
Don't let people get under your skin. Whether it's at a family gathering, work party, or some other social event, someone is bound to say something derogatory about you being gay. If and when this happens, you should do the following. 1. let it go and 2. ask them "Is that you talking or the alcohol?", or 3) graciously let them know you'd love to chat with them about their issue/problem with your sexuality at a more appropriate time and place. Seriously, it's all about being the bigger person and not ruining the festivities.
3. Watch Your Intake
Yes, I'm talking about the alcohol, delectable culinary delights, and over indulgence in spending more than you can afford. To numb yourself from the anticipated awkwardness of your first out holiday, you may be tempted to steal the eggnog punch bowl and take up permanent residence at the buffet table. But don't let other people's negativity get you down. Nothing that's being said or lobbed at you like a snowball has anything to do with you; it's all about them. Enjoy your libations responsibly, sample every delicious dish that you can't make yourself, and swipe those credit cards only because you want to bring joy to someone, not buy their acceptance.
4. Know Your Boundaries
Only dish it if it's important. The guest list at every holiday social event of the season will have one curious George or Jane fascinated by your sexuality. For some mystical reason, how you became a homosexual is more fascinating than how Santa gets his belly down a chimney. Quite honestly, there's only two reasons for their questions. 1. They're fascinated and want to be educated, or 2. They're on a covert operation for Mr. Grinch, determined to steal your sexuality from you so that you'll be normal once again. Your mission, of course, is to determine if sharing this information with the interrogators will enhance or hinder your relationship with them.
5. Embrace The Holiday
Remember the reason for the season. The holiday season, no matter what you celebrate, champions peace, love, and joy. Ingrain those three words in your mind, your intentions, and your reason for celebrating, and you'll spend this most joyous time of year with less stress and more enjoyment. Keep loving yourself enough to know that there's more Peace and Joy when you're being your authentic self.
As my gift to you, my followers, I teamed up with a number of gay male professionals to offer you some great free gifts and resources to make your holiday extra special. While these resources are targeted mostly at gay men, I think anyone — gay or straight — would find them useful. You can visit the Gay Men's Transformational Holiday Gift Giveaway(s) by visiting here and downloading as many gifts you want. I'm personally gifting "Turn Your Passion Into Action: 30 Questions For Gay Men To Dig Deep And Discover What Ignites The Fire Within." Check it out, and share with any friends that could use a boost this holiday season and a powerful jumpstart for the New Year!
Rick Clemons is a life changer, motivator, guide, mentor, and inspiring life coach for gay men who are ready to be the man they want to be, not the man they think their supposed to be. He's on a mission; guiding gay men to find their own voice, love deeply, work passionately, and live powerfully without regrets.
Rick's a Certified Professional Coach (CPC) who's been featured on The Ricki Lake Show, Huffington Post, YourTango.com and is a highly sought after radio show guest, blogger, author, and Sex Coach U Faculty Member. He resides in Riverside, California with his partner of 12 years (whoa dude), two teenage daughters (whoa again dude), cats Herman and Lilly (sorry no dogs), and a 200+ bottle wine collection, minus what he drank while writing this article. Hook-up with Rick here.
More Stories On YourTango:
Before You Go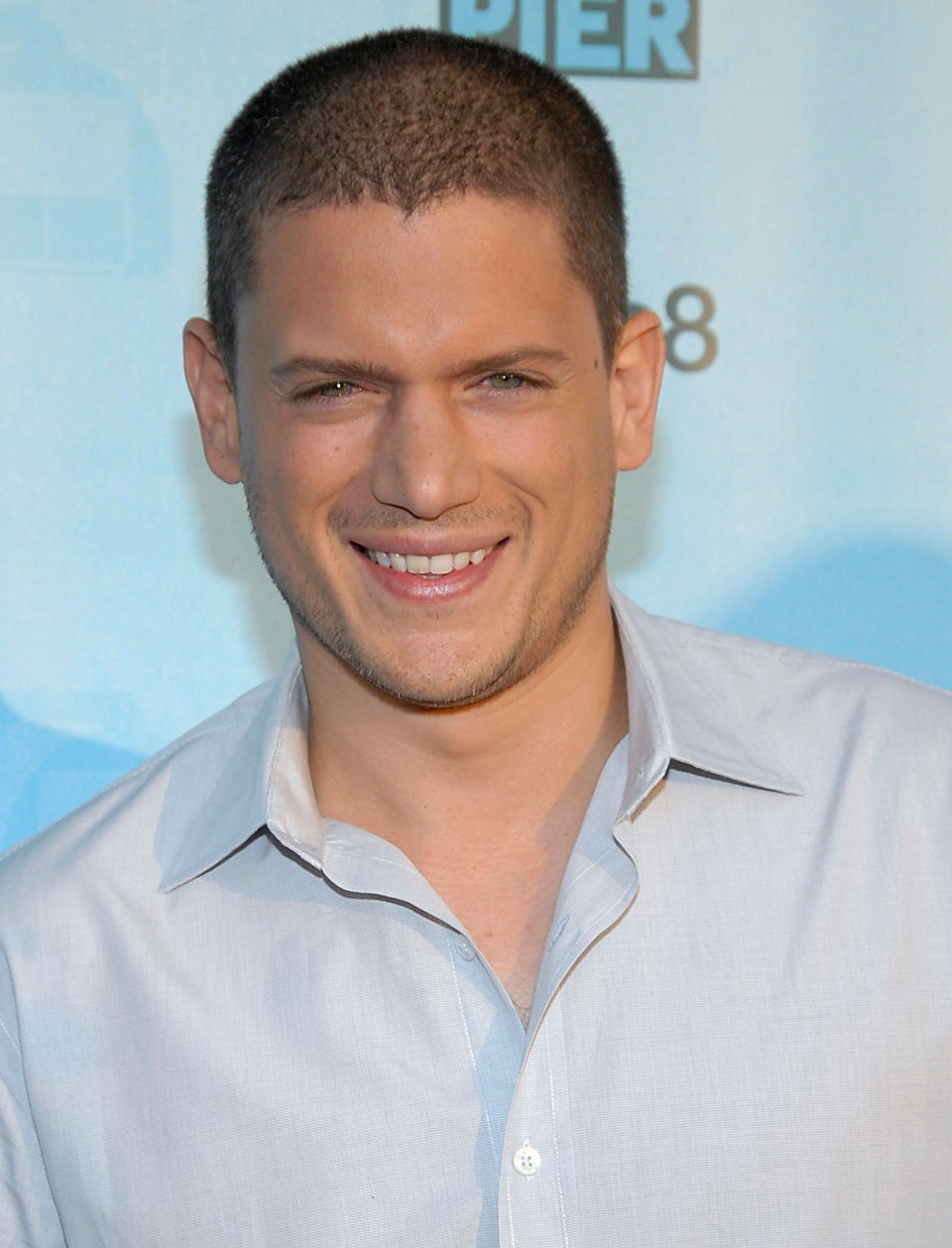 Celebrities Who Have Come Out As LGBT
Popular in the Community