Ah, the honeymoon. It's certainly not just another vacation. After all the effort and planning that went into pulling off the perfect wedding, you and your love deserve rest, relaxation, and the romantic experience of a lifetime. But same-sex couples seeking adventure abroad should think twice before casually booking that African safari, tour of the Great Pyramids, or exotic Pacific island retreat.
According to the International Lesbian, Gay, Bisexual, Trans and Intersex Association (IGLA), a global federation that campaigns for gay rights, homosexual activity between males is punishable by law in 78 countries, and 45 countries ban homosexual acts between women. Traveling in many of these countries poses significant risk to gays and lesbians who prefer to honeymoon "out."
Many countries that criminalize homosexuality wouldn't top any smart tourist's travel list. "Obviously, whatever your sexual orientation, you want to avoid Iran, Afghanistan, Somalia, and other countries where Westerners are common targets of violence," says leading gay travel expert Andrew Collins, who produces the website GayTravel.About.com. But some locales that initially seem like the perfect, tranquil escape don't necessarily welcome same-sex couples with open arms. "There are some countries that are very popular with Western tourists in which homosexuality is widely frowned upon or even illegal," Collins explains.
Here are the destinations you should raise a serious eyebrow at before making your reservations. Some of them may surprise you.
(This piece continues below the slideshow.)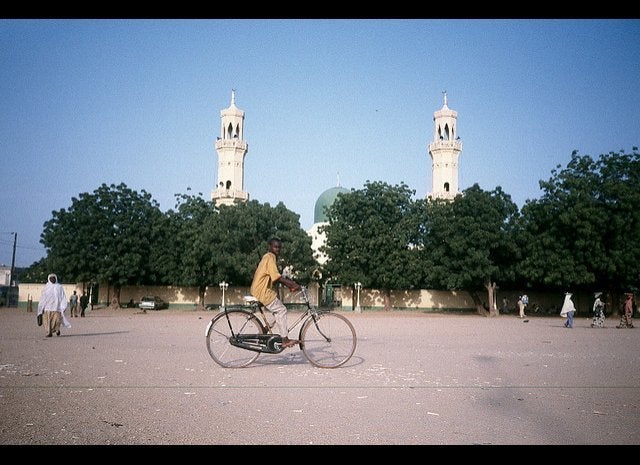 "Despite the potential for unpleasant experiences in certain parts of the world, for the most part, gay acceptance is increasing all around the world," Collins assures travelers. "Even if you avoid places with established cultural biases and laws against homosexuality, this still leaves an incredible variety of amazing places to visit."
Couples who'd rather not spend their honeymoon downplaying their romance and worrying about offending the wrong people should thoroughly investigate their destination country and consider traveling to locations not only where homosexuality is legal, but also where there are constitutional protections from discrimination. For safety's sake, Collins advises brushing up on local laws, customs, and attitudes before hopping a plane. The following websites will help you plan the perfect, gay-friendly getaway.
The Traveler Safety page of the U.S. Department of State posts travel restrictions and warnings issued against countries around the world. Additionally, you can search human rights reports for each country, which outline societal and governmental abuses, as well as discrimination and acts of violence based on sexual orientation and gender identity.
GlobalGayz.com offers gay and lesbian travelers a peek into the gay scene (or lack thereof) in practically every country on the planet. The site describes regional attitudes and laws regarding homosexuality and features plenty of first-hand observations from LGBT tourists and writers.
The International Lesbian, Gay, Bisexual, Trans and Intersex Association (IGLA) outlines 27 specific laws as they relate to same-sex couples, citing code sections and penalties for violating the law. The interactive, color-coded maps allow you to browse by country, reading news relating to homosexuality, as well as travel stories and discussion posted by members.
This article originally appeared in Equally Wed Magazine. Equally Wed is the nation's premier online same-sex wedding and honeymoon magazine, providing articles, inspiration and ideas on everything from popping the question to saying "I do" to the glorious honeymoon, as well as the latest news headlines on the fight for marriage equality. The preeminent source for all things gay wedding, Equally Wed also offers the most comprehensive directory of gay-friendly wedding vendors in the United States, Canada, Mexico, and the Caribbean.
Related
Popular in the Community