Hamedani dug a little deeper hoping to understand Iran's use of these surgeries.
"These numbers are speaking in a country [where] homosexuality is not allowed and it is punishable by death," Hamedani said.
With such extreme attitudes toward Iran's gay community, Hamedani explained why this "solution" is chosen by some people.
"You can understand why some homosexuals, as a solution, they go for [gender reassignment] surgeries because in Iran in ... society, it's like, 'Okay, homosexuality is not allowed. It is some sort of sickness and you should be treated. You should be cured, and the cure, solution, is the surgery.'"
Watch the conversation about why some Iranians are choosing gender reassignment surgery in the video above.
Clarification: The term "gender confirmation surgery" was used in an earlier version of this story. That term is preferred by many transgender people to describe the process by which they transition from one gender to another. However, because genders are not necessarily being "confirmed," but rather "reassigned" in these instances in Iran, we have clarified the text to reflect this.
Sign up here for Live Today, HuffPost Live's new morning email that will let you know the newsmakers, celebrities and politicians joining us that day and give you the best clips from the day before!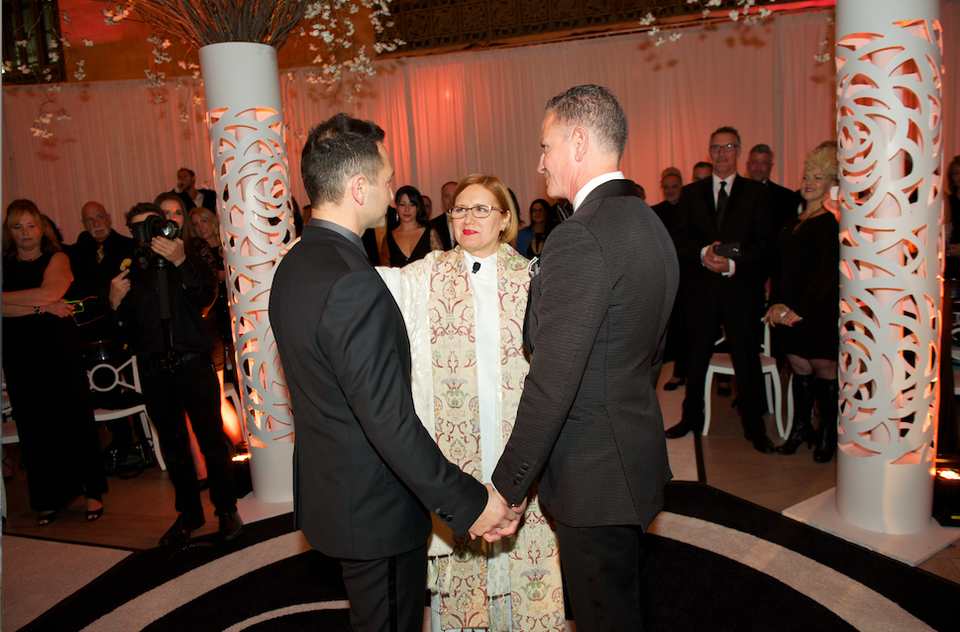 Grand Central's First Gay Wedding