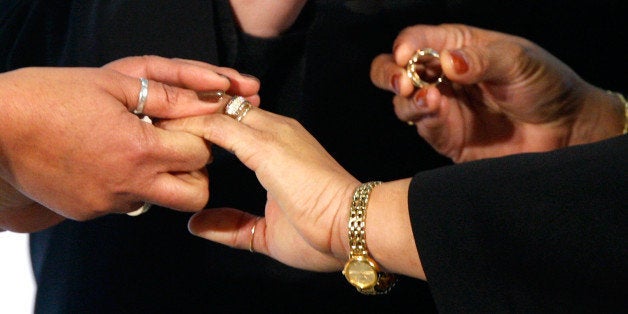 In the next few weeks, AbbVie, a pharmaceutical company that produces an important AIDS drug, will make a decision that could have a far-reaching effect on gays, lesbians, bisexuals and transgender people, and not just those with HIV.
If the company appeals a recent court ruling and wins, it will come as a blow to those who hope to see states around the country topple the remaining barriers both to same-sex marriage and to laws that protect gay people from discrimination.
The case did not initially concern gay rights at all, but was instead a fight between two pharmaceutical giants. In 2007, a drug company called SmithKline Beecham Corp. sued a rival drug producer, Abbott Laboratories. Abbott, which later spun off its drug research activities into a new company, AbbVie, had quintupled the price of its popular AIDS drug, a move that ended up hurting SmithKline's bottom line.
Predictably, Abbott's decision to raise the price of its drug sparked anger and protest from AIDS activists. Still, the case may have never come to the attention of the broader gay rights community if not for an attempt by Abbott to tilt the jury's makeup in its favor: In 2011, a lawyer for Abbott dismissed a potential juror who had revealed he was gay and had friends with HIV. SmithKline argued that the removal was discriminatory, and last week the U.S. 9th Circuit Court of Appeals agreed.
In the unanimous ruling, a three-judge panel called the exclusion of gay jurors unconstitutional. The reach of this ruling goes beyond gay jurors, however, because it touches on one of the most significant legal questions concerning gay rights today: Should laws related to sexual orientation be subject to "heightened scrutiny"?
Over the last several decades, the Supreme Court has developed a three-tiered system for classifying alleged violations of the Equal Protection Clause of the 14th Amendment, which says that states can't deny people equal protection of the laws. When the Court classifies a case as deserving of "heightened scrutiny," it falls to the state to prove that its laws serve an important state interest. Until recently, the court has reserved this level of scrutiny for cases involving race and gender. But that's changing.
In Nevada, the 9th Circuit Court of Appeals is currently reviewing a lawsuit that aims to strike down the state's same-sex marriage ban. And it's not looking good for opponents of same-sex marriage, thanks to the court's recent decision in the Abbott case. As Nevada Attorney General Catherine Cortez Masto acknowledged in a statement last week, the state's earlier arguments for banning same-sex marriage may not hold up in a court that applies heightened scrutiny and requires the state to justify its laws.
The state has not yet indicated whether it plans to pull out of the case entirely and refuse to defend the law, as the Obama administration did last year when the Supreme Court was considering the constitutionality of the Defense of Marriage Act. But this week, Alan Glover, an official in Carson City who was named in the lawsuit for denying the plaintiffs a marriage license, appears to have done just that.
"We don't feel that we have a legal argument to meet the heightened scrutiny," Neil Rombardo, the District Attorney for Carson City, told The Huffington Post.
Similar marriage lawsuits are underway in Oregon, Idaho and Arizona, all of which fall under the 9th Circuit's domain, and gay rights advocates are closely watching these cases too. But the battle over heightened scrutiny is far from settled. AbbVie has until the beginning of March to announce whether or not it will appeal the ruling in its case.
If it does, it would be asking the 9th Court not only to rule that it is acceptable to exclude gay citizens from jury service, but also to make it more difficult to challenge anti-gay laws.
"If such an anti-gay assault by Abbott were successful, the drive for LGBT equality will still proceed, but Abbott would have made it a much more steep hill to climb," said Jon Davidson, the legal director at Lambda Legal, a gay rights advocacy group handling the case against Nevada's gay marriage ban.
AbbVie declined to comment on whether it would take these issues into account when making its decision about appealing the ruling. "We are reviewing the opinion and evaluating our options," said Adelle M. Infante, a representative for the company.
AIDS activists have long protested AbbVie for raising the prices of its immunodeficiency drugs, but if the company seeks an appeal there may be a stronger and more widespread blowback from the LGBT community.
Brian Moulton, the head of the legal team of the gay rights group Human Rights Campaign, said he was keeping a close eye on AbbVie's actions. Each year, HRC puts together a widely read index that ranks companies on LGBT issues. "One of the criteria in that rating system is whether or not a company takes a position in litigation that's adverse to the LGBT community," Moulton said.
If AbbVie does appeal, and succeeds, Moulton says, "it would be tremendously problematic."
Before You Go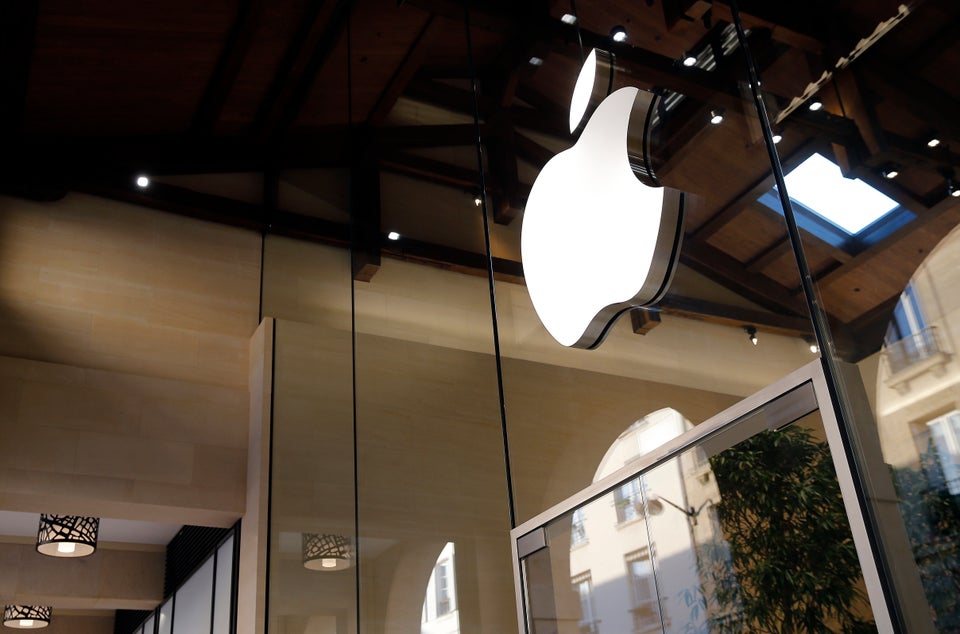 21 LGBT-Friendly Products And Companies
Popular in the Community