During the traditional "kiss cam" at a game between the Los Angeles Dodgers and Arizona Diamondbacks, the camera settled on two men who happily did the honors as the fans erupted in applause and cheers.
Check it out in the clip above. The couple appears on camera at the 27-second mark.
YouTuber Joven Calloway, who filmed the action at Chavez Ravine, said it's the first gay kiss on the Dodger Stadium kiss cam.
Reaction to the kiss is worlds away from an ugly incident in the summer of 2000, when two women were tossed out of the ballpark for kissing during a game. It's also a far cry from the tired schtick in which two straight men are put on the kiss cam in an attempt to make them uncomfortable while the fans laugh, something that even an MLB player has condemned.
"They put two guys on the 'Kiss Cam' tonight. What hilarity!! (by hilarity I mean offensive homophobia)," Dodgers pitcher Brandon McCarthy, who was then with the Oakland A's, wrote on Twitter according Towleroad. "Enough with this stupid trend...the implication is that two guys kissing is funny. That's offensive to gay males...Plus, it's cheap shitty comedy so it sucks on that level as well."
While this weekend's gay kiss cam moment may have been a first for Dodger Stadium, it's not a first for baseball. In 2011, the San Francisco Giants featured two men kissing on the AT&T Park kiss cam. That kiss took place during LGBT Night -- and as some fans have pointed out on reddit, the Giants haven't featured a same-sex couple kissing on camera at LGBT Night since then.
"The last LGBT Pride night or two at ATT did not feature any gay kisses and boy did we boooooo," redditor ImFeklhr wrote. "If I recall the boos lasted right through to the first pitch of the next inning. Most people in the stadium couldn't figure out what the problem was!"
The Dodgers have now officially one-upped their division rivals, showing that you don't have to wait for LGBT Night to have a same-sex couple on the ballpark kiss cam.
L.A. also won the game, 6-4.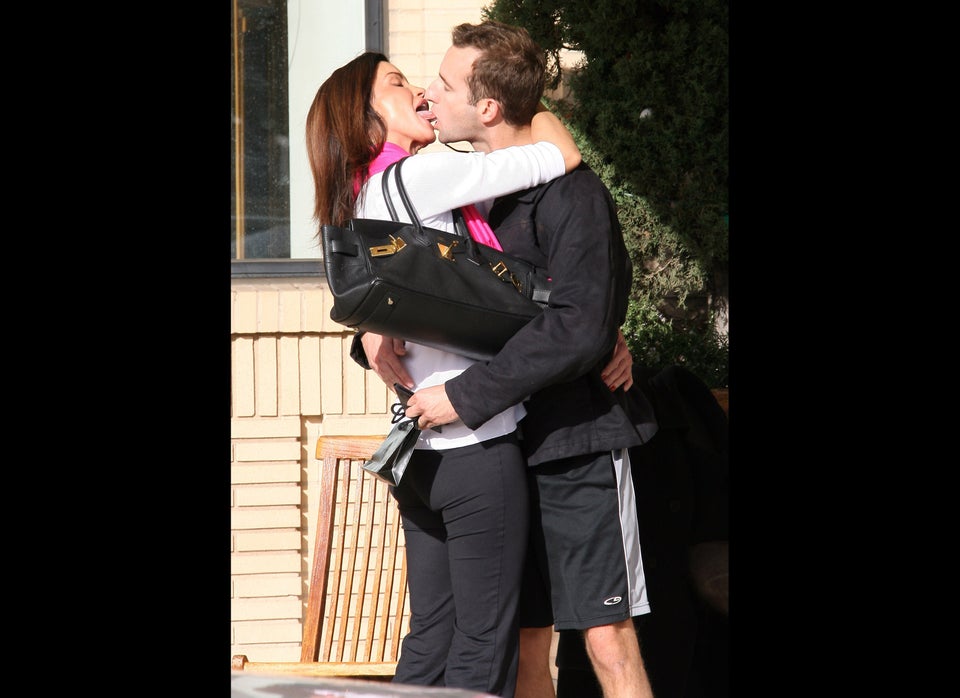 Worst Celebrity Kisses
Popular in the Community