This is what 54 years of love looks like.
Campbell wrote Hilton letters throughout his deployment, and when Hilton returned and began working and going to night school, Campbell did all the cooking and laundry.
"When I was getting ready to graduate and I got my degree I told Bill he will never, ever, as long as we live, do the laundry again, and that was in 1971," Hilton said. "And so he has never, ever done the laundry since."
After Campbell developed Parkinson's disease, Hilton described taking care of him as "payback time" for all Campbell had done for him. Campbell died in May 2011, less than two months before marriage equality was legalized in New York.
Watch the video above to hear Campbell and Hilton's sweet love story. Click here to watch another cute couple, Robin and Lucia, describe how they met and fell in love.
Check out the state of same-sex marriage around the world in the slideshow below.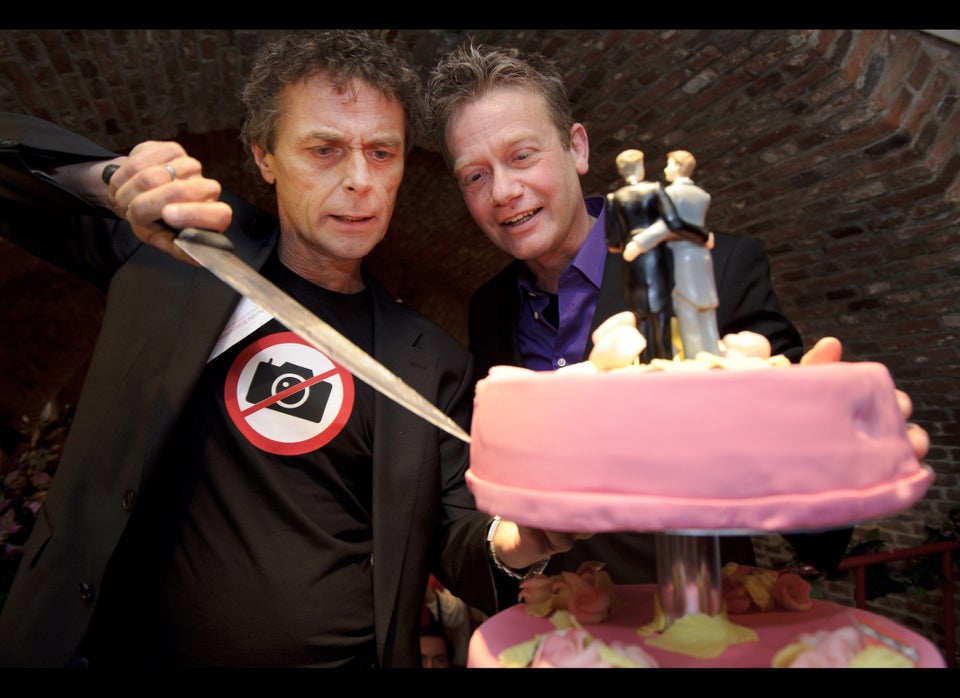 Gay Marriage Around The World