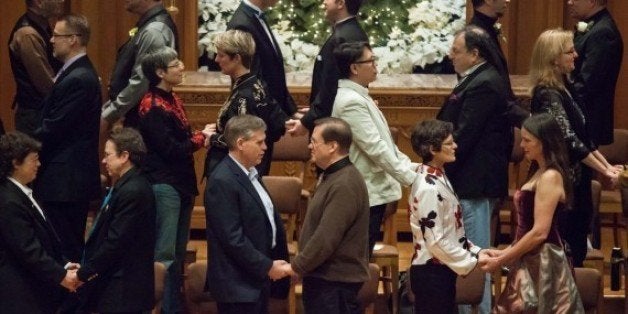 Today marks the ten-year anniversary of the first gay marriages taking place in the United States, which occurred in Massachusetts on May 17, 2004.
Evan Wolfson, President of Freedom To Marry, reflects back on this decade-long journey to marriage equality in a statement sent to The Huffington Post:
What a difference a decade makes. May 17, 2004 was the first day that same-sex couples could get married in America, and they did -- surrounded by loved ones, friends, and neighbors. Waves of joy, tides of turbulence, and currents of change all flowed from that dam breaking, and as we did the work and brought Americans along on a journey toward support of the freedom to marry, our goal of winning marriage nationwide now shimmers on the horizon. The conversations we engaged in and the case we made in Massachusetts, we're now making in the South, in the Mountain West, in the heartland, and all across America -- and the result is majorities for marriage in every region and super-majority support nationwide. As we build toward victory, we must keep making that same strong case for the freedom to marry in the court of public opinion that our advocates are making in the courts of law, and show the next waves of decision-makers -- elected officials, judges, and the justices of the Supreme Court -- that all of America is ready for the freedom to marry.
In honor of this big anniversary, check out 10 of the biggest improvements to life for the LGBT community since this historic day in Massachusetts.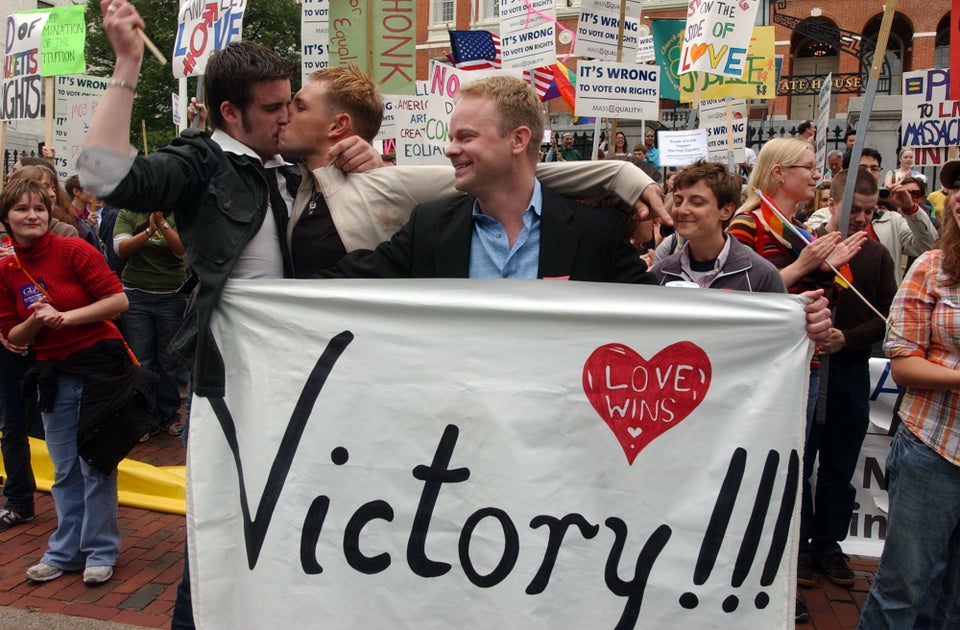 10 Incredible Improvements For LGBT People Since The First State Legalized Gay Marriage
Popular in the Community