A court has rejected the state of Alabama's request to put a stay on gay marriage until the U.S. Supreme Court rules on the matter. The decision means gay marriage in the state will be allowed beginning Feb. 9.
The 11th U.S. Circuit Court of Appeals denied the request of state Attorney General Luther Strange on Tuesday. The Supreme Court plans to take up the matter of gay marriage bans in states this year.
U.S. District Judge Callie V.S. Granade ruled Jan. 23 that the state's gay marriage ban was unconstitutional. Granade had issued a 14-day stay on her ruling to give the appeals court in Atlanta time to rule on the attorney general's request.
The case's plaintiffs, Cari Searcy and Kim McKeand, said they plan to ask the judge to lift the stay immediately, according to AL.com.
"I'm very excited about it. I just got off the phone with Kim and Cari. They're thrilled," attorney Christine Hernandez told the outlet. "It's a great day for Alabama."
This post has been updated with more details on the judge's stay and the plaintiffs.
Before You Go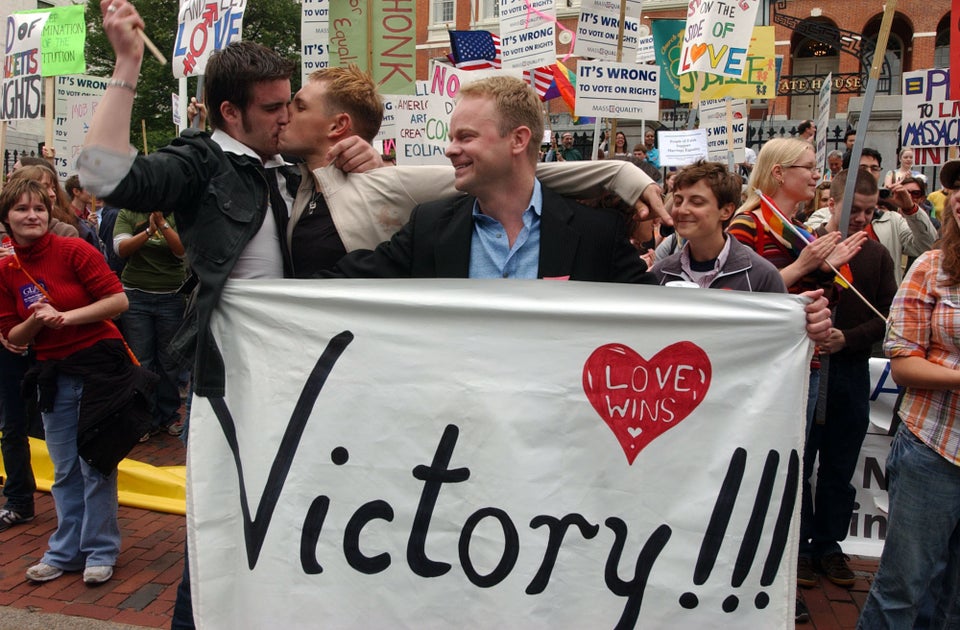 10 Incredible Improvements For LGBT People Since The First State Legalized Gay Marriage
Popular in the Community