A circuit judge lifted the stay on gay marriage in Miami-Dade County Monday, making it the first county to allow same-sex marriages in the state of Florida.
Circuit Judge Sarah Zabel ruled the ban on gay marriage unconstitutional in July, but stayed the order. Following her Monday decision, same-sex marriages will begin in the county at 2 p.m. EST.
The case in Miami-Dade County, Pareto v. Ruvin, was brought by six same-sex couples in January of 2014, and Zabel heard the case in early July. She issued her initial ruling and stay at the end of that month.
"Preventing couples from marrying solely on the basis of their sexual orientation serves no governmental interest," Zabel wrote in her July decision striking down the state's ban on gay marriage. "It serves only to hurt, to discriminate, to deprive same-sex couples and their families of equal dignity, to label and treat them as second-class citizens, and to deem them unworthy of participation in one of the fundamental institutions of our society."
The case's namesake, Catherina Pareto, and her partner of more than 14 years, Karla Arguello, expressed relief following Zabel's Monday announcement.
The decision comes just hours before gay marriage will be legal statewide. U.S. District Judge Robert L. Hinkle similarly ruled the state's ban on gay marriage unconstitutional in August, staying his order until Jan. 6 to allow time for the state to appeal his decision. The Supreme Court declined to intervene in December, and gay marriage will become legal across the state of Florida at 12:01 a.m. EST on Tuesday.
The people of Florida approved a constitutional amendment banning gay marriage in a 2008 vote. On Sunday, former Florida Gov. Jeb Bush (R) expressed his disapproval of the court's decision to allow same-sex marriages in the state, saying it should be up to the voters to decide.
CORRECTION: An earlier version of this entry used daylight time notations, rather than standard time notations.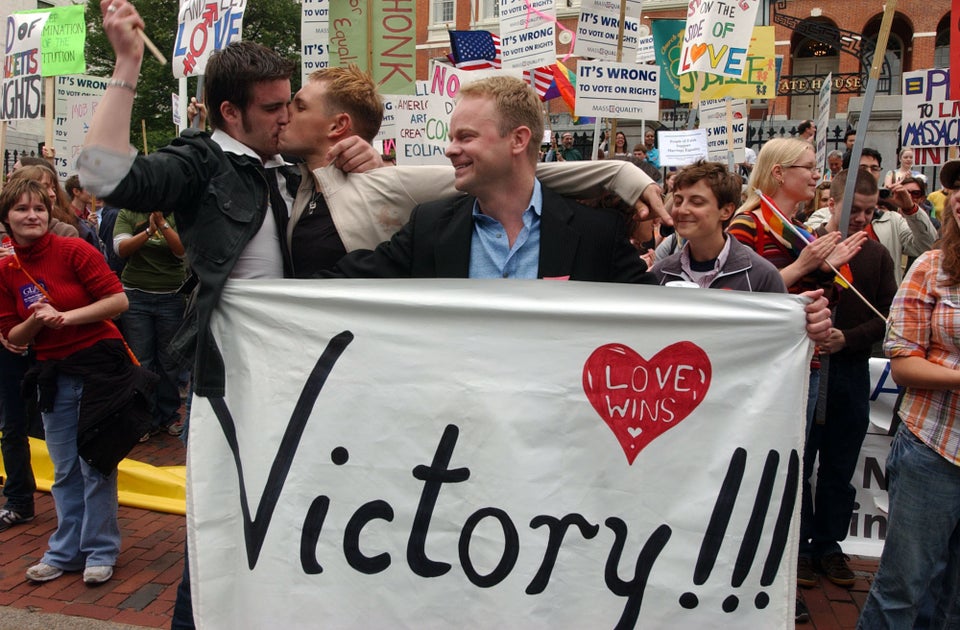 10 Incredible Improvements For LGBT People Since The First State Legalized Gay Marriage
Popular in the Community