Many Filipinos have spent the past few weeks frantically preparing for Pope Francis' first visit to their country.
But one lesbian couple was looking forward to a different kind of life-changing celebration -- their wedding day.
The two lovebirds, who declined to be named, tied the knot at Quezon City's LGBTS Christian Church this week. It was a symbolic move, since same-sex marriage is illegal in the Philippines. About 81 percent of the population self-identify as Roman Catholic.
"We love each other," one of the brides said. "What's important is our belief in God."
At a Friday meeting in Manila, Francis seemed to reiterate the traditional church doctrine, which considers acting on same-sex attractions a sin. He criticized the "ideological colonization of the family," referring in part to gay marriage, Crux reports.
"The family is threatened by growing efforts on the part of some to redefine the very institution of marriage, by relativism, by the culture of the ephemeral, by a lack of openness to life," Francis said.
Rev. Ceejay Agbayani, who officiated at the lesbian couple's ceremony, is seeking to provide LGBT believers in the Philippines with a "safe space for worship, fellowship and spiritual maturity." Agbayani self-identifies as a gay Catholic priest. All are welcomed at the communion table during his weekly worship services.
Agbayani is confident that the country will come to legalize same-sex marriage within a decade. He claims he's performed 470 symbolic unions for LGBT couples since 1992.
"I'm very optimistic about marriage equality in the Philippines, because now the Filipinos are very much tolerant," he said. "Although there are a lot of bashers and haters, but I still think Filipinos will be tolerant."
The statistics tell a similar story. According to a 2013 Pew Research survey, about 73% of Filipinos "say homosexuality should be accepted by society."
Vice Ganda, a TV personality with a large following in the country, told the Wall Street Journal that he hopes to become an advocate for LGBT Filipinos.
"I can become a leader just by showing myself to everyone, by proudly telling everyone who I really am," he said.
He had just one question for Francis as the pontiff continues his tour of the Philippines.
"Pope, will I be welcome in heaven?"
Related
Before You Go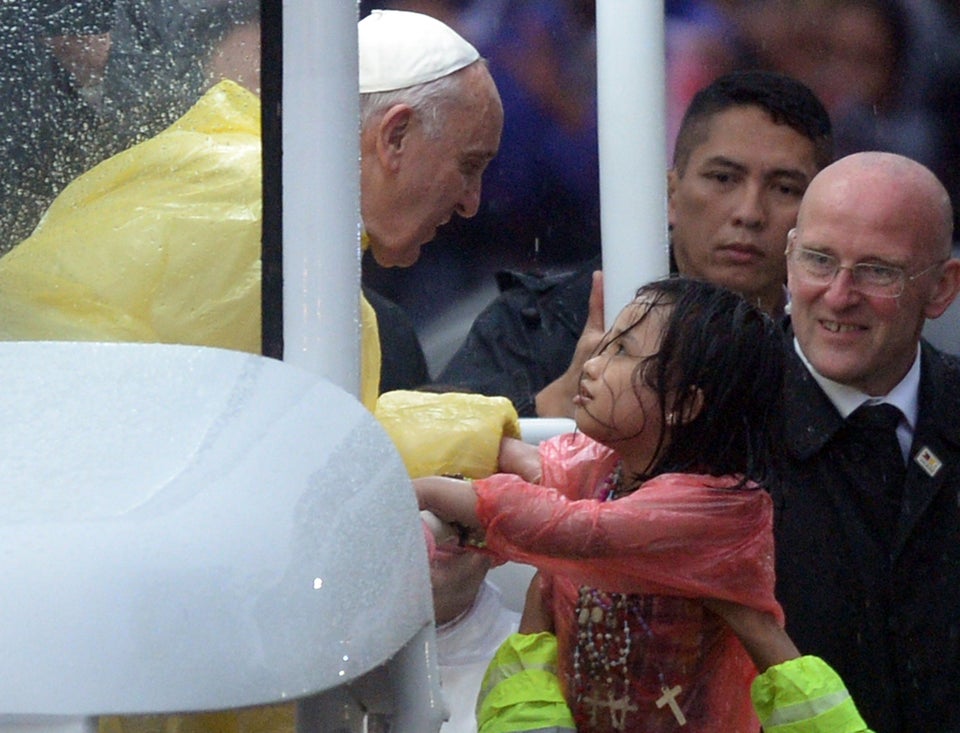 Pope Francis In Philippines
Popular in the Community