Gay marriage remains a divisive issue, but the majority of both supporters and opponents now agree it's here to stay.
Polling released Thursday by Pew Research finds that 72 percent of Americans say that recognition of same-sex marriage is "inevitable," up from 59 percent in 2004. Today, 59 percent of those who oppose legalizing gay marriage believe it nonetheless will happen, and 85 percent who support legalization think it will happen.
Politicians, too, are sensing a sea change. In March, Sen. Jeff Flake (R-Ariz.) used the same word, telling NBC's Chuck Todd that although he opposed gay marriage, it was "inevitable" that Republican presidential contenders will someday back it.
Part of the shift, according to Pew, is that more people have openly lesbian and gay acquaintances, and "the relationship between personal experiences and acceptance of homosexuality is a strong one." Eighty-seven percent of Americans say they personally know someone who's gay or lesbian, up 26 points since 1993, and nearly half say one such person is a close friend or family member.
Most Americans also now say they wouldn't be upset to learn their child is gay or lesbian, and they react positively or neutrally to the idea of more gays and lesbians raising children of their own.
Opposition still remains widespread: 45 percent of people say engaging in homosexual behavior is a sin, and 56 percent say that same-sex marriage goes against their religion, although both numbers have dropped in the past 10 years.
A Bloomberg poll, also released this week, found that 52 percent of Americans back same-sex marriage. Sixty-one percent of those supporters said it should be legalized nationally, while 37 percent said the issue should be handled by states individually. A HuffPost/YouGov survey showed Americans sharply divided over whether the Supreme Court should overturn the Defense of Marriage Act, which prevents the federal government from recognizing same-sex marriages legalized by the states.
The Pew poll surveyed 1,504 Americans by phone between May 1 and May 5.
Before You Go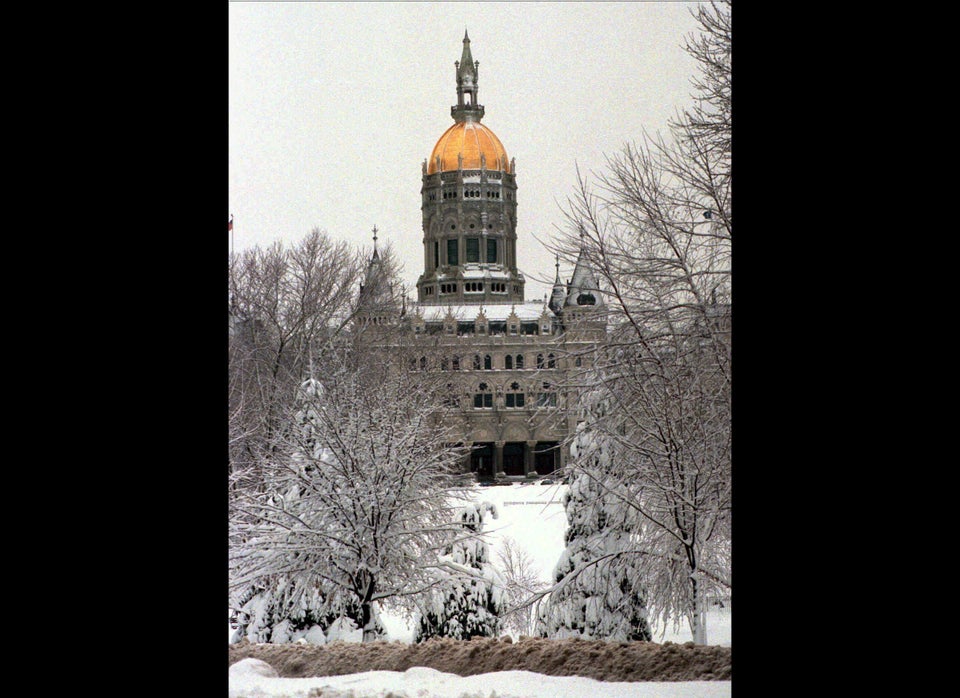 Gay Marriage In The United States
Popular in the Community