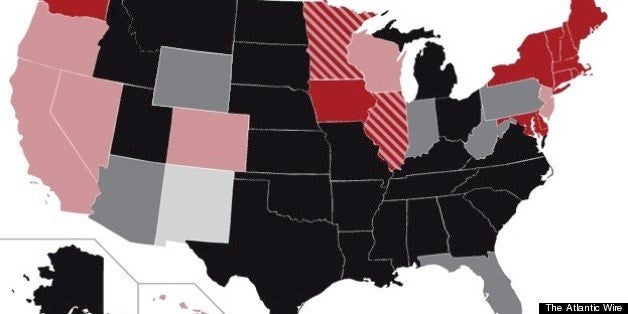 The national fight for marriage equality is once again dominating the headlines, after the Minnesota House passed a same-sex marriage bill with a critical 75-59 vote on May 9.
Check out an image of the map below, then scroll down to keep reading:

As Atlantic writers Elspeth Reeve and Philip Bump point out, dark gray above shows when states banned gay marriage statutorily, while black shows when states extra-banned it by constitutional amendment. Meanwhile, light red shows when a state adopted domestic partnerships or civil unions.
Finally, red shows states with gay marriage legislation in place.
Read more about the map here.
Before You Go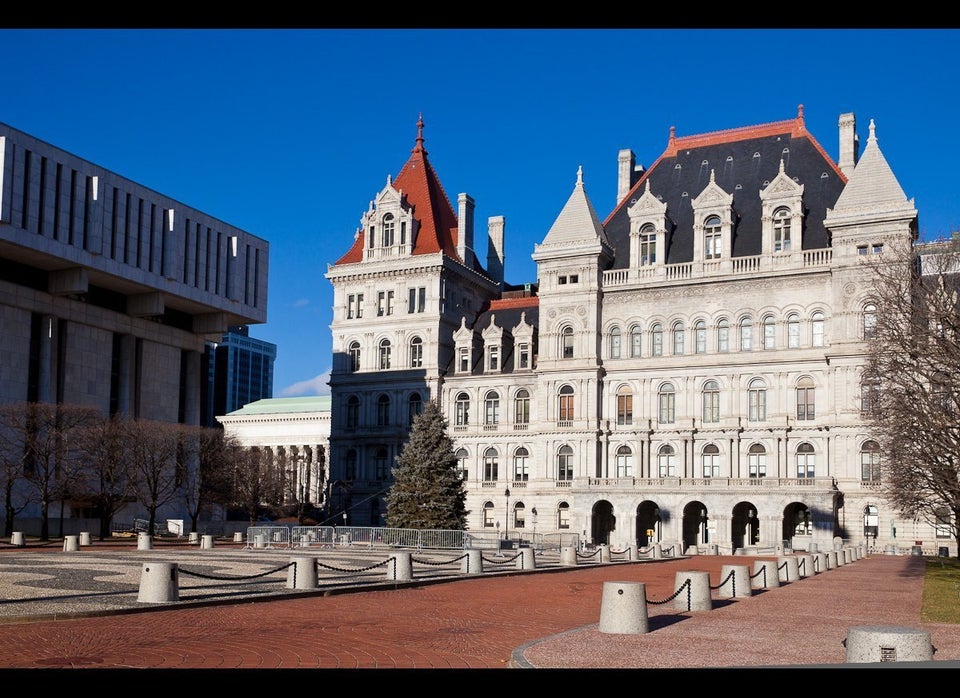 Gay Marriage In The United States
Popular in the Community