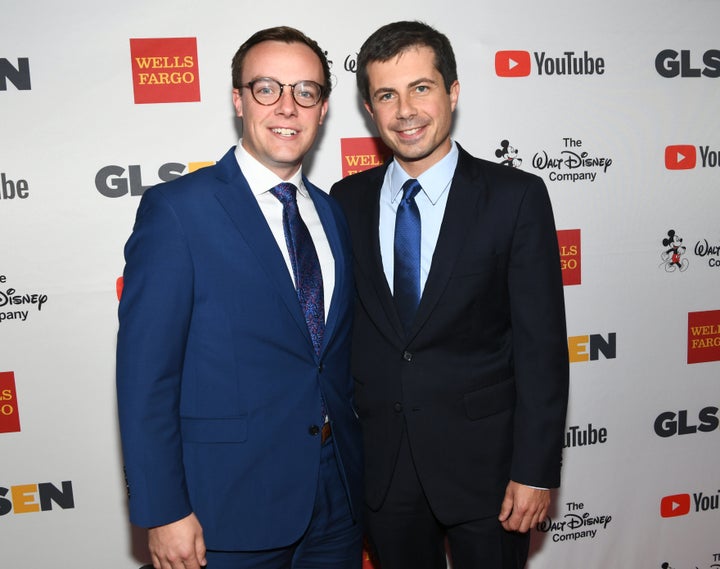 An Indiana mayor praised by Barack Obama made a splash last weekend when he celebrated his new marriage with a visit to a local Pride celebration. 
Pete Buttigieg, who is the mayor of South Bend, Indiana, married Chasten Glezman on June 16 after three years of dating. According to The New York Times, about 200 guests attended the ceremony, which was held at the Episcopal Cathedral of St. James in South Bend. 
"We know that only a few years ago, this wouldn't have even been possible. So, thank you for everything you've done to make sure this is a welcoming community," Buttigieg, who was elected in 2012, told the crowd. "And happy Pride!"
"I was well into adulthood before I was prepared to acknowledge the simple fact that I am gay," wrote Buttigieg, who expressed his desire to marry and have children. "It took years of struggle and growth for me to recognize that it's just a fact of life, like having brown hair, and part of who I am." 
Shortly after the 2016 presidential election, Obama cited Buttigieg in a New Yorker article as one of many gifted politicians, along with Virginia's Sen. Tim Kaine and California's then-Sen.-elect Kamala Harris, who could bring hope for the Democratic party in 2020. 
Since then, Buttigieg's ambitions have generated plenty of media buzz. A Politico article published in March pointed out that his political action committee has supported legislative races in Georgia, Arizona, Michigan, Colorado and Ohio, with an eye on a 2020 presidential run. 
Obama strategist David Axelrod stopped short of proclaiming the mayor a 2020 front-runner but told Politico that Buttigieg was "going to be a force in the Democratic Party."
BEFORE YOU GO