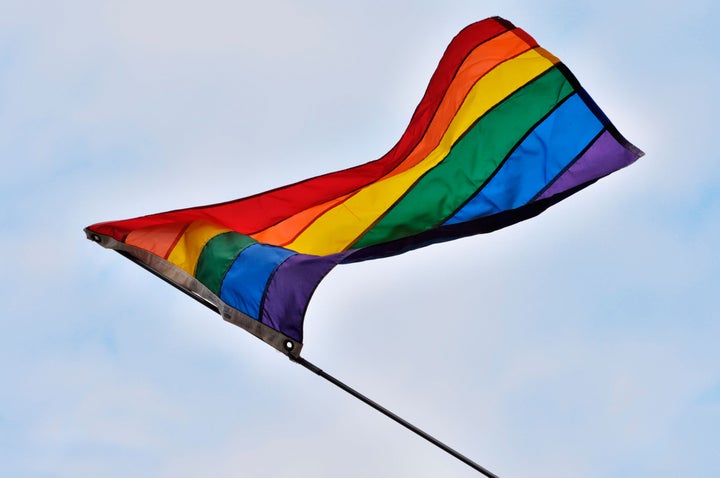 Circling the Wagons, a three-day conference for LGBTQ and same-sex attraction Mormons, explored the issues surrounding sexuality and religion in Salt Lake City, Utah, this weekend.
The event, which attracted more than 300 participants of varying faiths, was sponsored by Mormon Stories and the Open Stories Foundation, organizations with no official affiliation with the Church of Jesus Christ of Latter Day Saints, according to the Deseret News. The conference featured speakers as various as bishops, therapists, authors and poets and was aimed a providing lesbian, gay, bisexual, transgender and same-sex attracted persons and their families a place where they can "gather to acknowledge, explore and honor shared experiences."
Homosexuality isn't supported by the LDS, but the church reportedly strives to "understand and respect" those with same-sex attractions, the Deseret News explains.
Kevin Kloosterman, an LDS bishop from Illinois, spoke at the event and denounced the negative treatment of homosexuals. The bishop recently began exploring his own views on homosexuality as a member of the church and decided to speak at the conference. He explained:
"I began to see the emotional wounds and scars that many of you have today, and I began to ask, 'Where did you get these wounds?' And the answer, unfortunately, was in the house of my friends. And when I felt that answer, I grieved and wept as any parent would for their own child," according to a transcript of his speech.
Kloosterman later told Religion Dispatches Magazine that he still supports the views of the church but was simply expressing his anger surrounding the treatment of homosexuals.
Kloosterman's presence was much appreciated by those in attendance.
"I thought it was highly significant just to have a sitting bishop who cares so much for these issues that he's willing to fly himself out here and speak publicly," John Dehlin, founder of the Mormon Stories and the Open Stories Foundation, told the Salt Lake Tribune.
The event also took volunteers to participate in recorded segments for the "It Gets Better Project," a popular video campaign aimed at young adults who are harassed because of their sexuality, according to the Mormon Stories website.
Popular in the Community