 WASHINGTON -- No gay athlete playing in men's professional football, basketball, hockey or baseball has ever come out. But with rumors swirling that a current NFL player may soon come out of the closet, gay rights supporters in athletics are working to ensure that he will have a solid support system in place if he does.
"We want to let this NFL player -- or any closeted gay player -- know that you have backup. Your community, whether it is your teammates or your fan base is here to support you," said Hudson Taylor, founder and executive director of Athlete Ally, in a statement. Athlete Ally is a 11,000-member group that works to end homophobia in sports.
NFL linebacker Scott Fujita, who is an Athlete Ally ambassador and most recently played with the Cleveland Browns, added, "The last thing we want to do is pressure someone into coming out or send a message that coming out is in some way better or more courageous than not. Everyone is different and has his or her own way of living life. At the same time, encouraging fans to stand up for inclusion in sports is fundamental to Athlete Ally's mission and inextricably bound to moments like this."
Speculation about the possibility of a professional athlete coming out picked up this week after a report by Mike Freeman of CBS Sports.
"Based on interviews over the past several weeks with current and former players, I'm told that a current gay NFL player is strongly considering coming out publicly within the next few months -- and after doing so, the player would attempt to continue his career," wrote Freeman.
He added that the player believes it is "now time for someone to take this step" but is worried about the reaction of homophobic fans.
In an interview with The Huffington Post on Tuesday, Taylor said that Athlete Ally and representatives from other organizations will be meeting with NFL officials next week about creating a more inclusive climate within the league.
"The conversations are being had, the work is being done and I think that is indicative of where we are as an athletic community and where it is we are going," said Taylor, who is also a Columbia University wrestling coach.
He added that he did not know the name of the player Freeman wrote about, but wasn't surprised that someone was thinking of coming out.
"Certainly the coming-out process is different for everyone," said Taylor, noting some of the challenges a gay NFL player might face. "Whether that be what the individual's family thinks or where they are on an athlete coming out, there's a fan base, there are contracts, there are endorsements -- there's a lot to consider in coming out."
Forty-two athletes and figures in professional sports recently filed a brief to the Supreme Court calling for the overturning of California's Proposition 8, which bans same-sex marriage in the state. The court heard oral arguments in the case on Tuesday.
Taylor said that kind of visible support for LGBT rights from the athletic community is essential for the first NFL player to come out. "Certainly if there is a critical mass of straight allies who are speaking out, the process of coming out will be a lot easier for any athlete," he said.
"This isn't about one player, it's about all of us," said Baltimore Ravens linebacker Brendon Ayanbadejo, who is chairman of the Athlete Ally Advisory Board, in a statement. "It's about being a good teammate and a loyal fan. It's about respect and everything the NFL stands for."
Support HuffPost
Every Voice Matters
Before You Go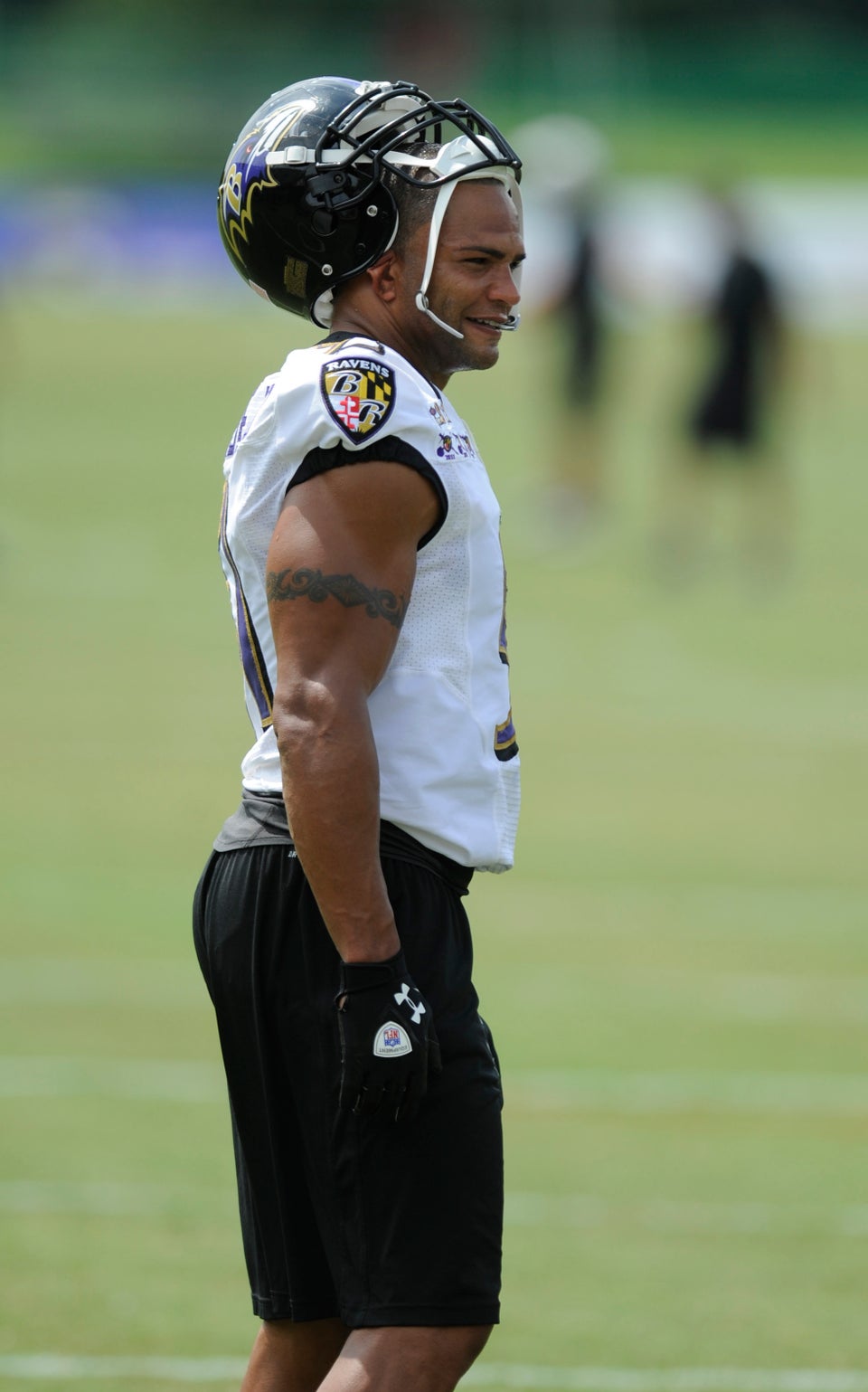 Straight Professional Athletes Who've Come Out In Support Of LGBT Rights
Popular in the Community