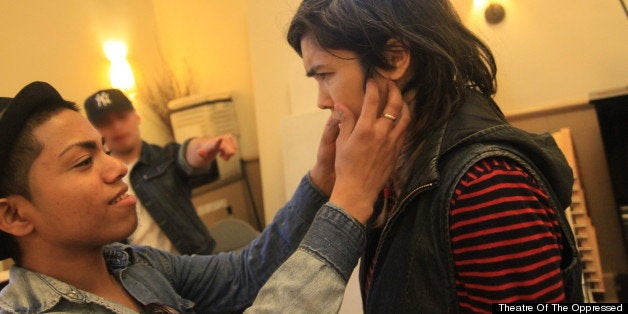 An ingenious three-day festival will use live theater to prompt policy change as lesbian, gay, bisexual, transgender and queer (LGBTQ) homeless youth perform plays inspired by their own challenges and are joined onstage by city officials, professional actors and audience members to identify legislative solutions.
TONYC is a New York-based nonprofit organization that empowers communities on the margins to reenact their struggles through live theater. After each performance, audiences are invited onstage to put themselves in the protagonists' shoes and suggest creative answers to the problems dramatized in a particular show.
Katy Rubin, the troupe's founding artistic director, trained with Boal in Rio in 2008. She then returned to New York City and launched TONYC in 2010, in response to what she described as a lack of interactive theater created by communities facing oppression.
In an interview with HuffPost Gay Voices, Rubin said that usually people just fight about issues without creating real solutions and the experts aren't the people who are facing the problems.
"We spend a lot of time talking about issues. You can go to community board meetings, panel discussions and all kinds of things about these very same issues, but there is always the experts who often are people who aren't facing the problems," Rubin said.
"The new element in bringing the theater into this debate is that, first of all, the people with the problem can make the play," she added. "The fact that it's a play engages an emotional response within the audience. They see the characters facing these problems. I can't get into the shelter. I'm sleeping in the pier and the cops are kicking me out or people in the West Village who don't want young queer people in the neighborhood are yelling at me, etc."
Noted actor Avathar St. Vincent, 20: "The community is totally awesome. TONYC helps because it lets you practice being in a real situation that you've been in before, and may be in again and look at different ways to react to it. You don't get a chance to practice in the real world when you're in an oppressive situation."
The festival takes place May 17-19, 2013 at the Church of Saint Luke in the Fields located in Greenwich Village. There will be performances created by ensembles from The Hetrick-Martin Institute, The Ali Forney Center and The Door."There's going to be lots of music and dancing with the actors," Rubin said.
City council members Daniel Dromm and Rosie Mendez are confirmed to attend and participate. Mendez represents Manhattan and is the chairwoman of the Council's Public Housing Subcommittee. Dromm represents Queens and is Chair of the Commitee on Immigration.
Before You Go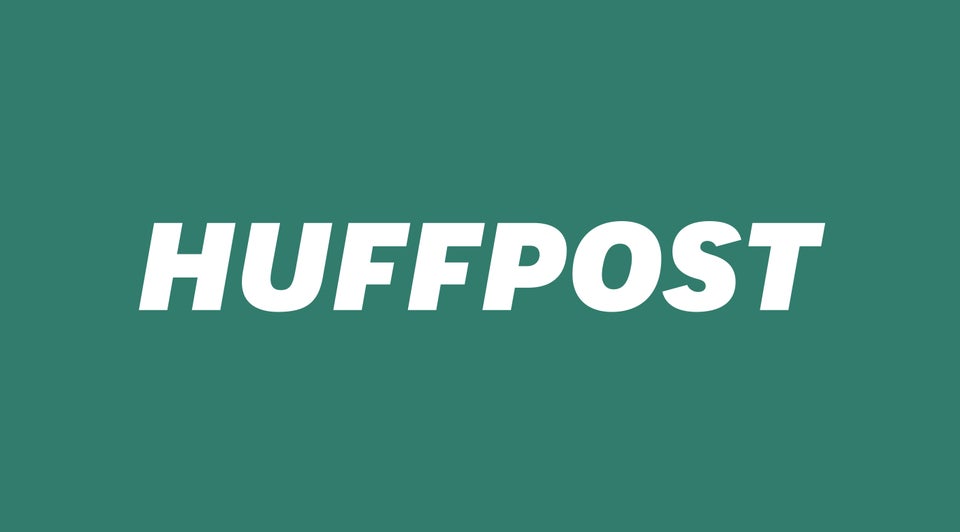 33 Great Moments In Cultural History That Wouldn't Have Happened Without LGBT People
Popular in the Community