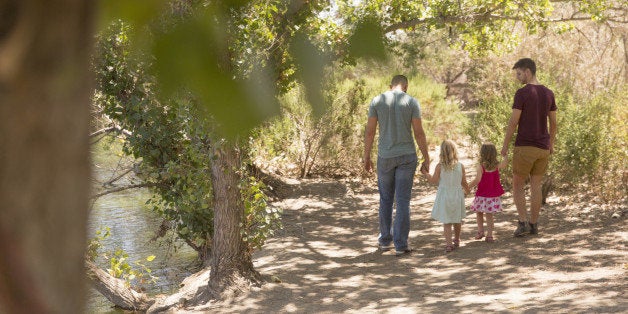 Every minute, 300 hours of video are uploaded to this site by more than one billion users: YouTube. YouTube was a new innovation when it hit the web in 2005, and it has grown exponentially every year. As a video sharing site, YouTube allows individuals from all over the world to create a channel and upload their own videos. With this ability has come many great things, such as YouTube personalities.
YouTube personalities, celebrities of the online self-produced and self-created video world, are men and women of all ages and types who share videos, usually on a specific subject. Some are beauty enthusiasts, personal trainers, comedians, or activists. So it's no surprise that over the years some of these YouTube personalities just happen to be gay parents that focus on parenting. Take a look at the channels of these awesome men and women and the amazing parenting advice they have to offer.
OliviaHas2Moms features Ebony and Denise and their beautiful daughter, Olivia. Ebony and Denis have been married for three years. They started their YouTube channel in 2011 and since then it has grown to 64,637 subscribers and has had 3,462,468 views.
Their channel features a variety of things such as "MoMday Tips" which gives such tips as how to get toddlers in bed, how to make family time come before technology, and how to maintain natural hair for children with naturally curly hair. This channel also features personal video confessions and explanations by the mothers that all parents can relate to such as being stressed when your child is sick. OliviaHas2Moms is a great YouTube channel for parents looking for advice or needing assurance on all aspects of parenting.
Gay Family Values began in 2006 and currently has 35,705 subscribers and has had 6,959,204 views. Jay and Bryan, a gay couple, are the adoptive fathers of Daniel and Selena and are based out of California. Their YouTube channel is separated into a few categories. "Ask A Gay Family" began as a response to Prop 8. In these videos the entire family responds to personal questions, sent in by viewers, about their family, their personal views, or what it means to be a part of a gay family. Such questions have ranged from Daniel, the son, and his disabilities, to God & religion.
"Gay Adoption Story" is another section of the YouTube channel where Bryan and Jay discuss the adoption process of their own children to help parents-to-be. In addition to these two main sections, Gay Family Values also features videos about the family's everyday lives. This YouTube Channel has amazing information for any parent-to-be on adoption or parents looking for guidance. More importantly, it beautifully depicts an average American family.
JiMONiC19 is an interesting YouTube channel because it features Jing and Monica, a lesbian couple, who have vlogged (video blogged) the entire process of making their family which came to be in 2014 when their daughter Estelle was born. Jing and Monica chose insemination as a means to start their family and explain the entire process of how they did a home insemination in a couple of blog videos. This can be very helpful for gay and lesbian couples who are looking to do the same thing.
Most of the videos feature Jing and Monica documenting their lives as they went through pregnancy and how they parent their daughter, however, they also provide some Q&A videos. With 7,913 subscribers and 964,919 views, Jing and Monica and their daughter Estelle will most likely rise even farther into YouTube stardom in the coming years.
Michael and Luigi is a YouTube channel that documents the life of Michael and Luigi, gay fathers to Logan, their son. They currently have 2,993 subscribers and 132,249 views. For the most part, this YouTube channel has videos that show the lives of the family from their vacation to Disneyland to what the family did on Father's Day.
Michael and Luigi does have a video in which the fathers share their adoption story. If you are looking to be inspired by a documentary type YouTube channel of a gay family, check out Michael and Luigi and this family's everyday adventures.
Perhaps what makes these YouTube channels so amazing is that they not only depict gay and lesbian parents and give advice on parenting but they also depict how diverse the modern family is today. So if you are looking for inspiration, are looking for information on how to create your family, or want to see a family like your own, look no further than these four YouTube channels and be inspired by the love that these YouTube personalities have for their families. The Next Family was inspired by these couples and we started a channel of our own featuring two moms, gay dads and featured interviews in the LGBT community.
Thank you for being an inspiration to so many!
Alexandra Temblador is a writer and celebrity correspondent for The Next Family.
Before You Go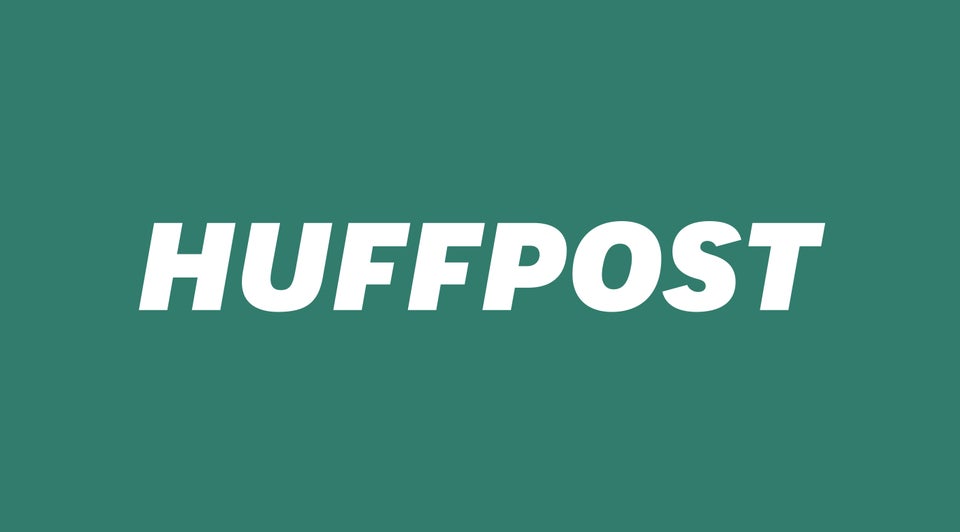 Great LGBT Viral Videos
Popular in the Community