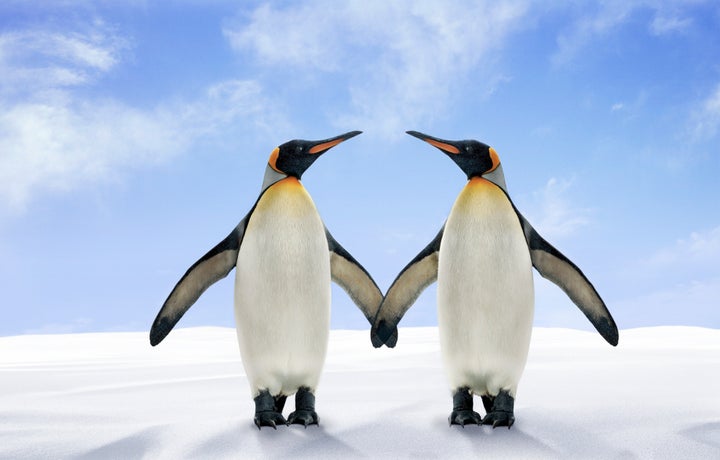 Two male penguins who only have eyes for each other are in a new home where they can be true to themselves.
"We don't know if they are 'gay,'" Berlin Zoo spokeswoman Christiane Reiss told The Huffington Post. But she added that they showed interest "only to each other," never to females.
Since they weren't particularly useful at breeding, zoo officials decided to move the penguins to Tierpark Hagenbeck, a zoo in Hamburg, where they've been living since April 2.
Reiss noted that the Berlin Zoo has since acquired new male penguins from zoos in the Netherlands. They hope these penguins are a little more interested in breeding with what she described as the zoo's "lonely females."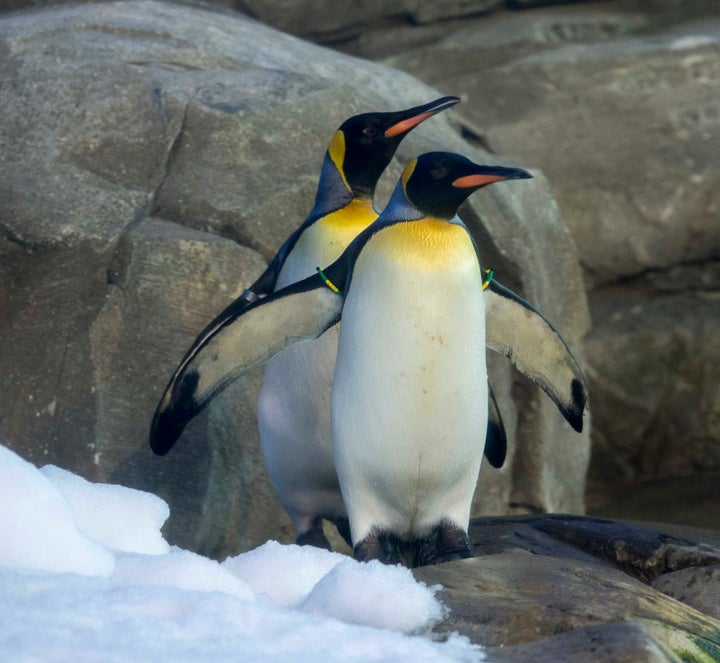 While we're happy these same-sex penguin pairs can stay together, it would be even better if the German government were as progressive as the zookeepers. Same-sex marriage is not legal in Germany, and same-sex couples cannot jointly adopt a child.
Before You Go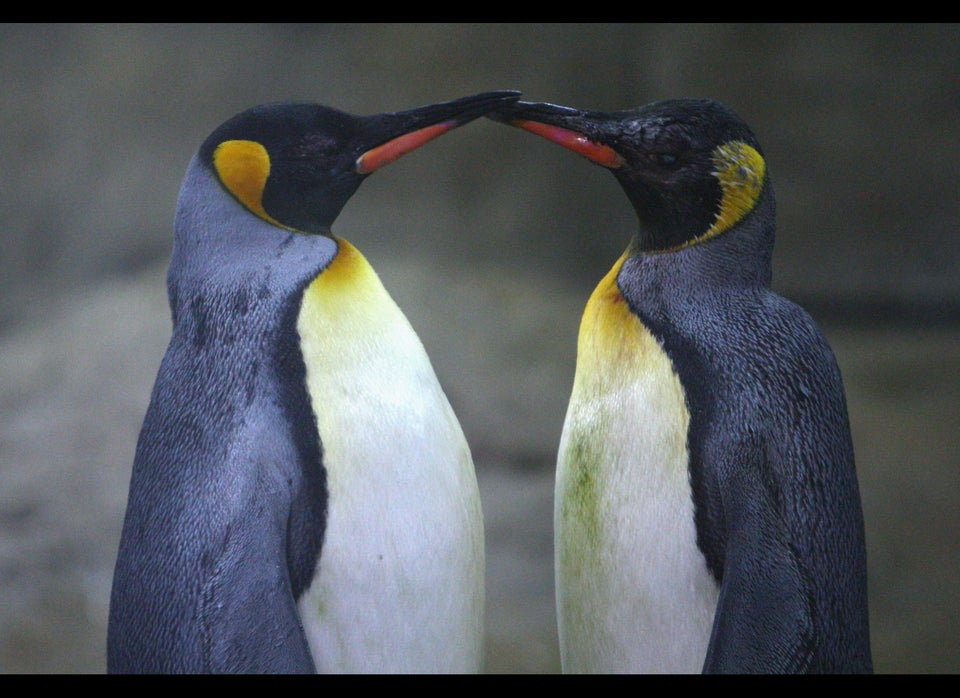 Penguins
Popular in the Community