As Nov. 8 looms even closer, the political landscape of the lesbian, gay, bisexual and transgender (LGBT) community is becoming harder to comprehend.
Some of these men carry weight in the entertainment industry. Others are actively campaigning for the GOP candidate through art showcases and others carry influence in the business world. Some of the most high-profile Trump enthusiasts, such as Milo Yiannopoulos, have become poster boys for the alt-right.
So... exactly what the hell is going on?
The social and political processes at work are complex, to say the least, but we can understand them through the lens of an idea called homonationalism.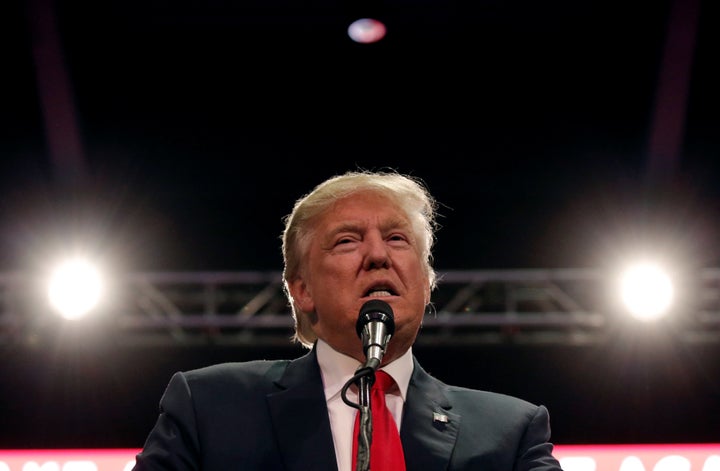 Homonationalism involves conceptually realigning the ideas invested within the realm of LGBT activism to fit the goals and ideologies of neoliberalism and the far-right. This reframing is used primarily to justify and rationalize racist and xenophobic perspectives.
Put another way, homonationalists are largely white gay people blinded by privilege and actively working against the well-being of the most vulnerable members of our community. These individuals have received their portion of the proverbial pie through recent LGBT victories ― access to rights and capital ― and don't feel the need to fight against the ideologies of racism, sexism, ableism, classism, xenophobia, transphobia or Islamophobia that are institutionally ingrained into the fabric of America.
Homonationalists believe embodying their freedom means working to violate or deactivate the rights of others. Homonationalists are pawns of their own erasure.
Donald Trump offers a perfect platform for these complacent homonationalists, the candidate whose presidency they think will likely benefit them the most. And because they do not personally have to contend with racism, sexism, xenophobia or transphobia, they may be able to indulge in the luxury of not working to help combat any of those issues.
Most of us, hopefully, are aware that the fight for queer liberation is far from over and involves much more than marriage rights. All LGBT people must fight for issues like the equal rights of women, advocate to break down institutional and systematic racism, bridge the class divide, stop trans women of color from being killed and fight islamophobia in the queer community and beyond.
And we must, as queer people, continue to hold one another accountable. The aforementioned actions displayed by these various gay men that have come out in support of Trump are, in a word, deplorable. These Trump-supporting homonationalists articulate not only a disregard for those who navigate the world at the intersection of a multitude of marginalized identities, but a capitalistic self-centeredness and self-interest above all else.
And that, my friends, is the very unfortunate image of a gay Trump supporter.
Election Day is Nov. 8. Get registered to vote here.
Support HuffPost
Every Voice Matters
Popular in the Community