Claims over Charlie Crist's alleged homosexuality have gotten particularly ugly in recent weeks, though the former Florida governor has attempted to quash the reports as "a bunch of delusional lies."
The allegations against Crist first surfaced in a Florida Department of Law Enforcement Investigative Report on former Republican Party of Florida Chairman Jim Greer. The documents reportedly contained details of an exchange between Greer's attorney Damon Chase and John Morgan, whose law firm Crist works at in Florida. A line about Crist having "to be a sick son of a b***h to kiss Porky the Pig (in reference to Greer)" are among the more sordid segments to emerge.
Of course, Crist is hardly the first to battle claims about his sexuality. For these political figures, the public eye is always there: to catch the act of soliciting gay sex while dressed in lingerie, to condemn a suggestive foot-tap beneath a bathroom stall, and so on.
Interestingly, many of those to be implicated in sexual encounters with same-sex partners have actively opposed lesbian, gay, bisexual and transgender (LGBT) rights while in office. And as history has proven, the allegations alone are often enough to nullify a budding political career, particularly among those who rely on support from conservative voters.
Take a look at 25 politicians to battle gay allegations below: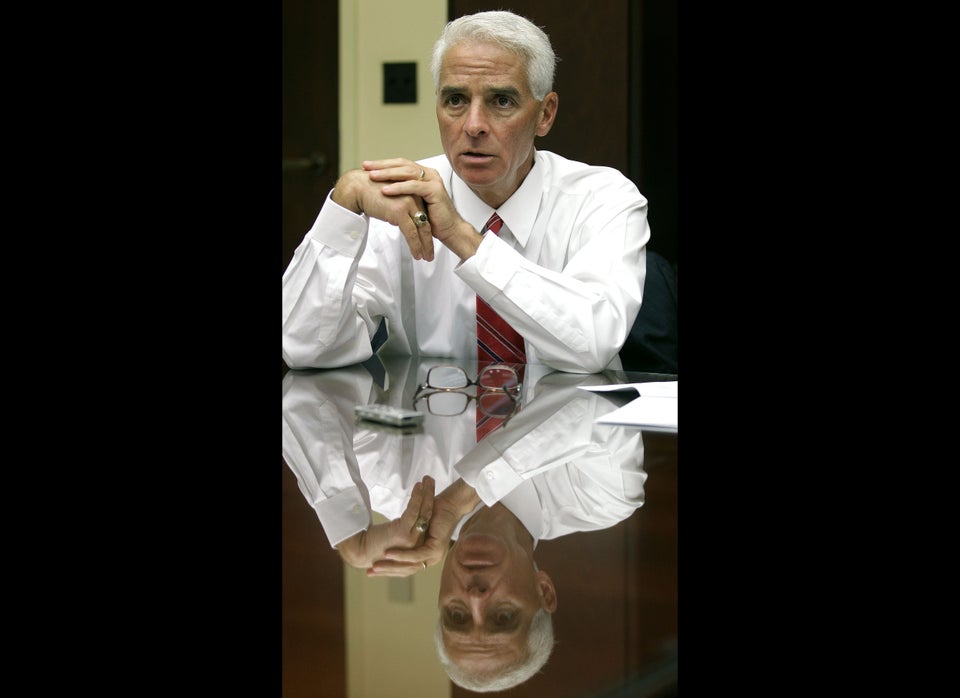 LGBT Political Sex Scandals
Popular in the Community