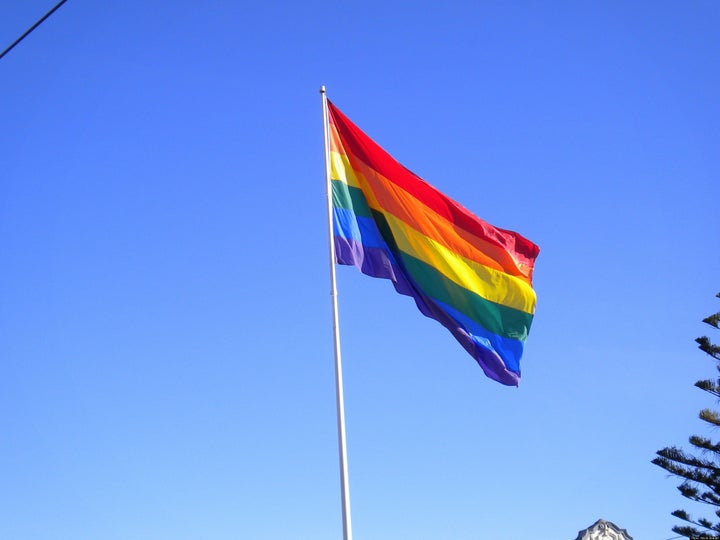 According to a statement from Albion College President Donna Randall, students burned a Gay Pride Flag on the Michigan school's campus last month.
An ensuing investigation discovered that students found the flag in a trash can and burned it behind a campus building. The incident followed events for the college's Coming Out Week.
Randall said that the school "has taken the situation very seriously" and "condemns harassment of any member" of its community. She said she found the behavior reprehensible and offensive and that "appropriate action" had been taken with the students involved.
However, according to the Albion Pleiad, the students went unpunished:
[One] student involved who kept the flag described the reasoning behind the college's decision not to punish the students. The Muskegon first-year said in his own opinion that the students involved were not punished because "the college doesn't condone this action, and they know people will be upset but it wasn't public, it wasn't targeting one person and no one saw it happen." He requested anonymity for fear of safety and reputation.
The Michigan Messenger reports that since Albion is a private university, students' free speech is not protected by the First Amendment.
Calling all HuffPost superfans!
Sign up for membership to become a founding member and help shape HuffPost's next chapter