To celebrate Gay Pride month, the Israeli army posted a photo on its official Facebook page showing two soldiers strolling hand in hand through a sunny Tel Aviv street.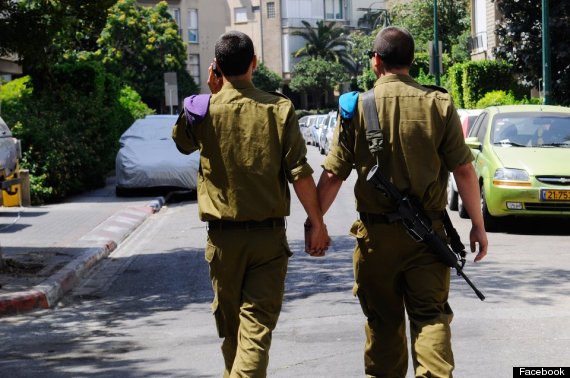 "It's Pride Month. Did you know that the IDF treats all of its soldiers equally? Let's see how many shares you can get for this photo," the caption accompanying the photo read.
More than 4,000 people "liked" the photo since it was posted, and it triggered more than 700 comments -- unfortunately not all positive. As Israeli journalist Yermi Brenner explains, despite the fact that Tel Aviv is known as one of the most gay-friendly cities in the world, most Israelis are conservative concerning homosexuality.
Israel was one of the first countries to abolish restrictions on openly gay soldiers serving in the military. In 1993 the country adopted a law that prohibits discrimination against gay forces, nearly 20 years ahead of the repeal of "don't ask, don't tell" in the United States.
Yet despite the military's liberal policies, a 2011 study showed more than 40 percent of gay and lesbian soldiers in the IDF say they have been harassed because of their sexuality. According to Haaretz, 45 percent of respondents claimed homophobic remarks remained frequent, with soldiers in combat units reporting them more frequently.
Calling all HuffPost superfans!
Sign up for membership to become a founding member and help shape HuffPost's next chapter