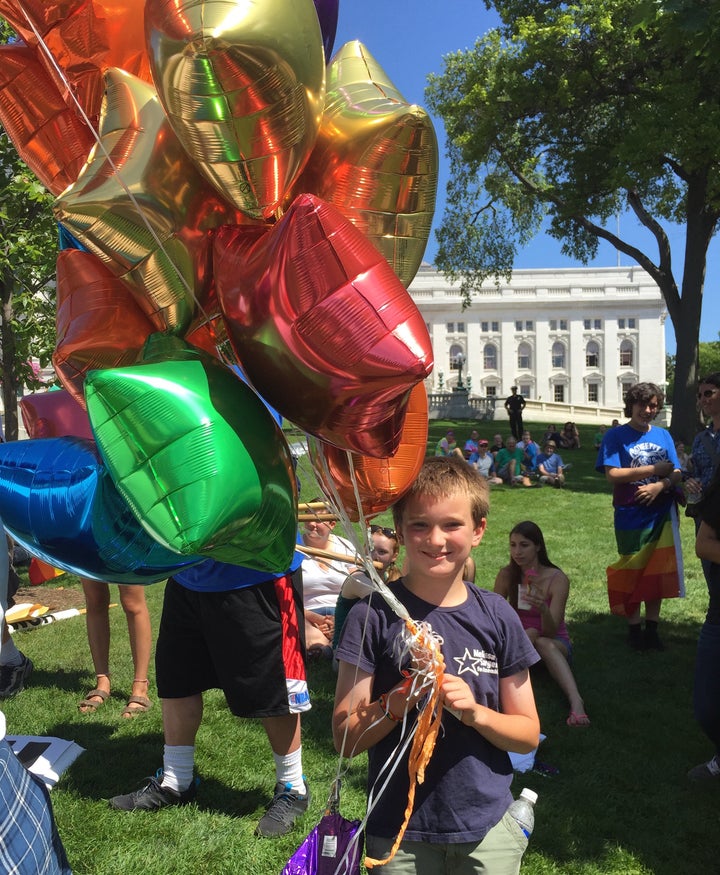 When life gives you bigots, all you need is a bundle of brightly colored balloons and a whole lot of persistence.
Keanan Sargent, the 9-year-old son of Wisconsin state Rep. Melissa Sargent, found himself confronted by homophobia at a pride rally in Madison earlier this month.
Sargent told The Huffington Post she was marching in the parade with her husband and two youngest sons, and the anti-gay protesters gathered at the base of the capitol building. The homophobic signs bore slogans like "gay sex is a sin" and "sodomy is the same as bestiality."
When her son noticed the signs "were hurting people," he took a balloon and stood in front of one of them, according to fellow attendee Lars Koch, who took the below photo. When the sign holder tried to move around the solitary balloon, members of the crowd starting handing Keanan their balloons, too.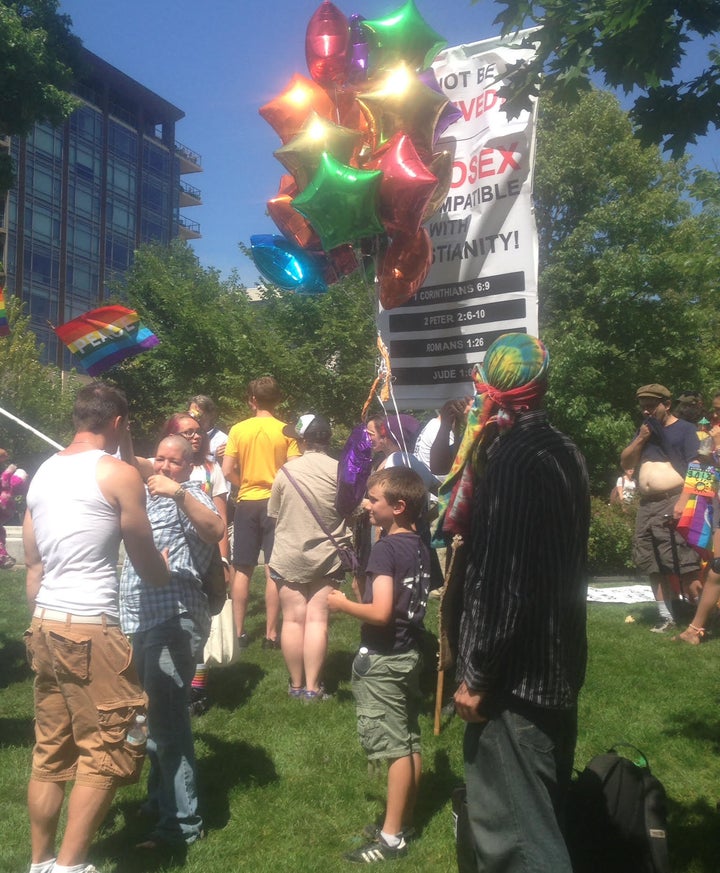 "The man tried to move his sign away, but the boy was persistent and kept it blocked," Koch told HuffPost. "After 10 or 15 minutes, the bigot went to join his fellow homophobes, but the boy followed him."
He said the first man Keanan stood in front of rolled up his sign and left the rally. The boy then moved on to the next protester and repeated the process, as the crowd sang "We Shall Overcome."
"It was quite cinematic," Koch said. "Pretty soon, the rest of the bigots were rolling up their signs and heading home as the crowd clapped and cheered."
Just another sign that love always wins, sometimes with the help of a little boy and his rainbow balloons.
This article was updated after publication to identify Keanan Sargent and add a quote from his mother.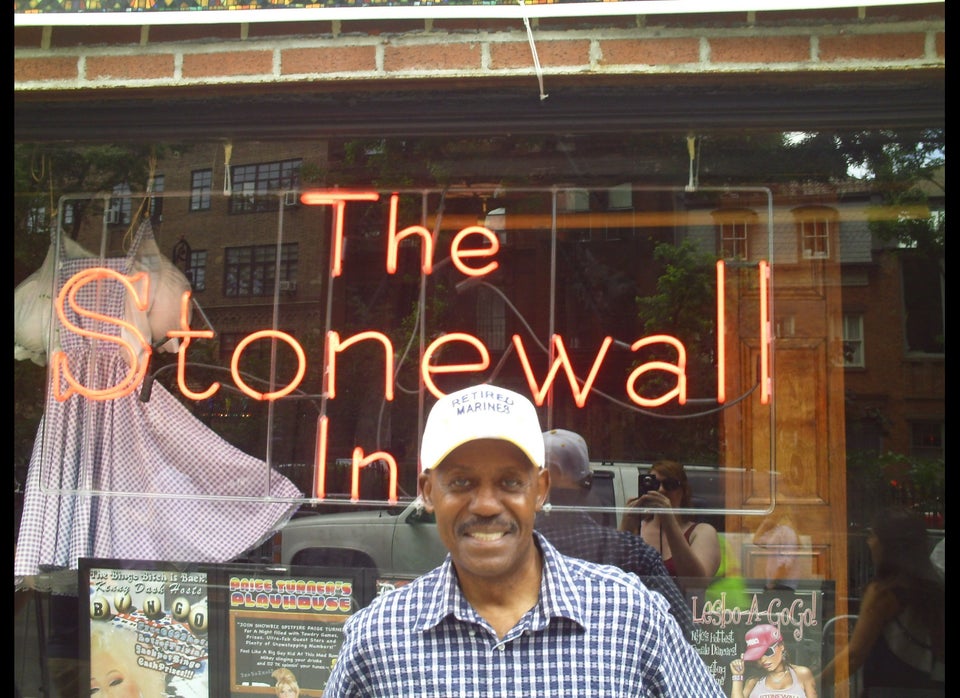 Gay Pride Around The World
Popular in the Community