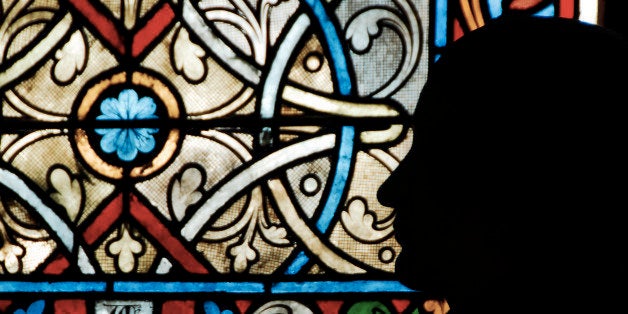 The question I've gotten a lot today is: 'What is your reaction to the Pope's statement regarding not judging Gay Priest?' My answer? Cautiously optimistic! Optimistic because today's statement comes after years of anti-gay rhetoric from the Catholic Church. In so many ways it is a breath of fresh air. Someone from the Church's hierarchy has finally said something about homosexuality that isn't hostile, harmful, or antigay - and it was the Pope!
Maybe now we can begin a conversation about the Church's teaching on homosexuality; a teaching that I believe has caused harm to the LGBT community. In my book, "Hidden Voices, Reflections of a Gay Catholic Priest" I speak about the harm our teaching has caused especially to our youth; and especially when 30% of all successful teenage suicides are attributed to sexual identity issues.
At the very least, perhaps now others will follow the Pope's lead and be a little less judgmental themselves. If the only good that comes out of the Pope's statement is that others will be less judgmental, than that would be a great place to start. For years, members of the LGBT community have been judged and told that they are disordered; that they have a disease like alcoholism; that they are defective in some way; that they are wrong when they should be right, that they are unfit and unworthy of ordination - and today, our Pope seems to be opening the door for what I hope will lead to a conversation about homosexuality in our church.
LGBT Catholics who have come to the church looking for love and acceptance have instead found an atmosphere of silence and shame. And it's not just the gay population who suffers, it is all those who have accepted a member of their family and all of those who have allied as friends. They too have been silenced and shamed, ostracized by a church teaching and hierarchal positioning that will not allow us to support, love, nurture and foster positive gay relationships in our church.
I am optimistic, that our Pope's comments can lead to greater love and acceptance of the LGBT community. And at the same time, I am cautious - cautious that the change in tone and attitude represented by the Pope's statement will not lead to a change in theology and doctrine which so desperately needs to change.
My prayer for the church is that we might take this opportunity to stop causing harm, to stop being judgmental and to become more welcoming; more inviting; more loving towards all people, especially those who are marginalized and ostracized.
At a recent book signing, I was approached by a middle age women who identified herself as a straight Lutheran. Her comment has stayed with me since. She said; "This is exactly how our Church changed our teaching on homosexuality. It took our ministers and church leaders to come out publically before change could happen."
Will the Pope's statement lead the way for more priest to come out and end the silence? I hope so. Saint Catherine of Sienna once said: "Speak the truth with a thousand voices - it is silence that kills the world." I say it's time to end the silence and speak the truth with a thousand voices.
Calling all HuffPost superfans!
Sign up for membership to become a founding member and help shape HuffPost's next chapter