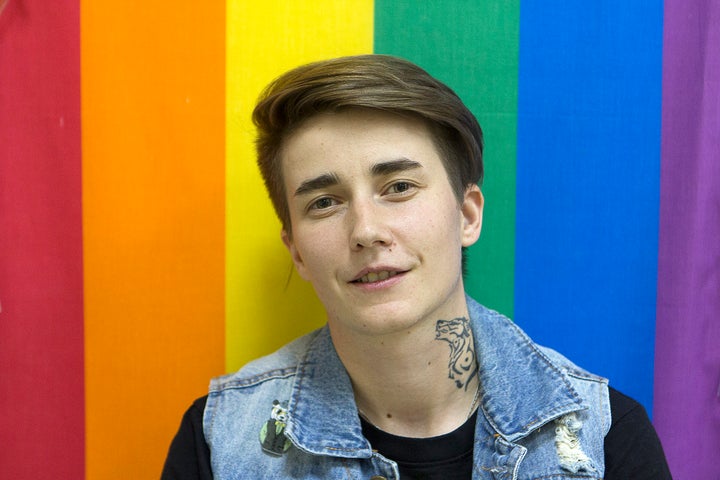 I can still clearly remember that evening meal with my parents at our house in Samara.

My mother was asking me the usual questions — "When are you going to find a husband? When are you finally going to get married?"

Then my father said, "Maybe she wants to be with a woman."

My mother smacked him on the back of the head, as if he had said something stupid.

It wasn't stupid to me. It was the truth.

I said, "Yes, you're right."

My mother began to weep. To this day, I don't know whether she was weeping in sadness or in joy, but she said, "We love you so much. You are our child, no matter what."

At that moment I felt reassured and liberated.

That dinner was almost five years ago.

At the time, I was playing football professionally in Russia, for top division teams like Ekostrom, CSK VVS and the national women's youth team.

I then gave up my career for my true love, Jenja. We want to get married, and we're saving up for a wedding in Las Vegas two years from now.

It's brutal in Russia for people like me. Homosexuality — especially in football — is taboo.

Coming out is accompanied by the fear that our society will attack, like vultures, with moral accusations.

Fingers are pointed at you: "Look at her. There's something wrong with her! She shouldn't be playing soccer!"

To them, I'd like to say that how I play football has nothing to do with whom I love.  

My sexuality has nothing to do with my athletic performance.

Russian society does not take this view, however.

It may lead to sponsors, club managers and fans turning their backs on you. Your career is destroyed, and if your family won't accept you, your life as well.

For this reason, no professional football player in Russia has ever spoken openly about his or her homosexuality.

I, however, don't want to remain silent any longer. I want to talk about it publicly, for the first time.

Because I no longer have anything to fear. My football career has ended. The head of the company where I work now knows I'm gay. My friends know, as do my parents since that dinner five years ago.

And I want to give encouragement to any people who might find themselves in a similar situation.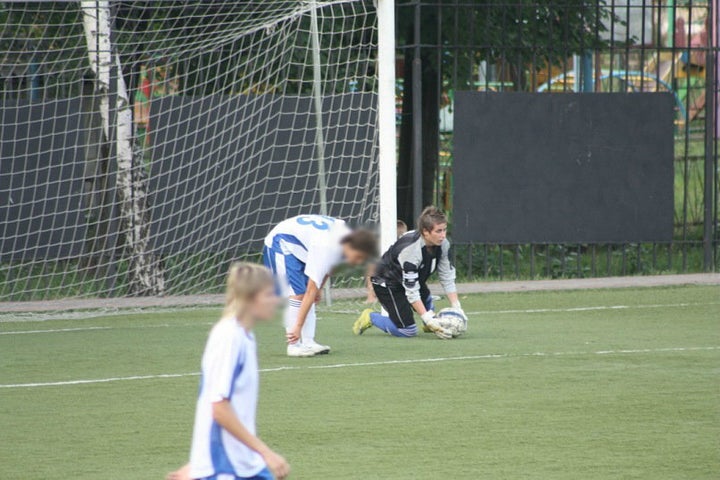 In my sport, we never made a secret of our sexuality among ourselves. In every team I played for, almost half the players were gay.

It's hard to say if that number is representative for the sport, but I don't believe that it's much different for other teams.

Football helped me better understand my sexuality. I can remember quite clearly the moment when I understood who I am.

We were playing in the Russian city of Krymsk. Just before we went to sleep, my teammates were talking about how women can also be with other women.

I wasn't part of the conversation, but as I lay under my blanket, I thought, "Yes! Finally it all makes sense."

I felt liberated after that and began to speak openly about the subject.

But I also know many people in my sport who have built up a heterosexual facade that they hide behind.

Many are married to men and have children.

Others have a girlfriend but don't show themselves together in photos on social media. They go to events alone or with a male friend. And when journalists ask them about their sex life, they skirt the issue.

Those not familiar with Russia's sports media might be surprised that such questions get asked at press conferences.

That's the reality, however.

Just the suspicion of being gay makes you a target. I never had these experiences. It may be because I wasn't famous enough. But I know how it feels to present a different life to others.

After I met Jenja, she gave me three days to decide: to be with her and leave Samara for Moscow or to leave her.

I was still playing professionally in Samara at the time. I knew that if I wanted to fulfill my dream of playing for the national team, I couldn't move to Moscow.

So it wasn't an easy decision. Whenever I thought of Jenja, my heart would race, and I'd get butterflies in my stomach. On the other hand, playing football was all that I knew.

Love won in the end.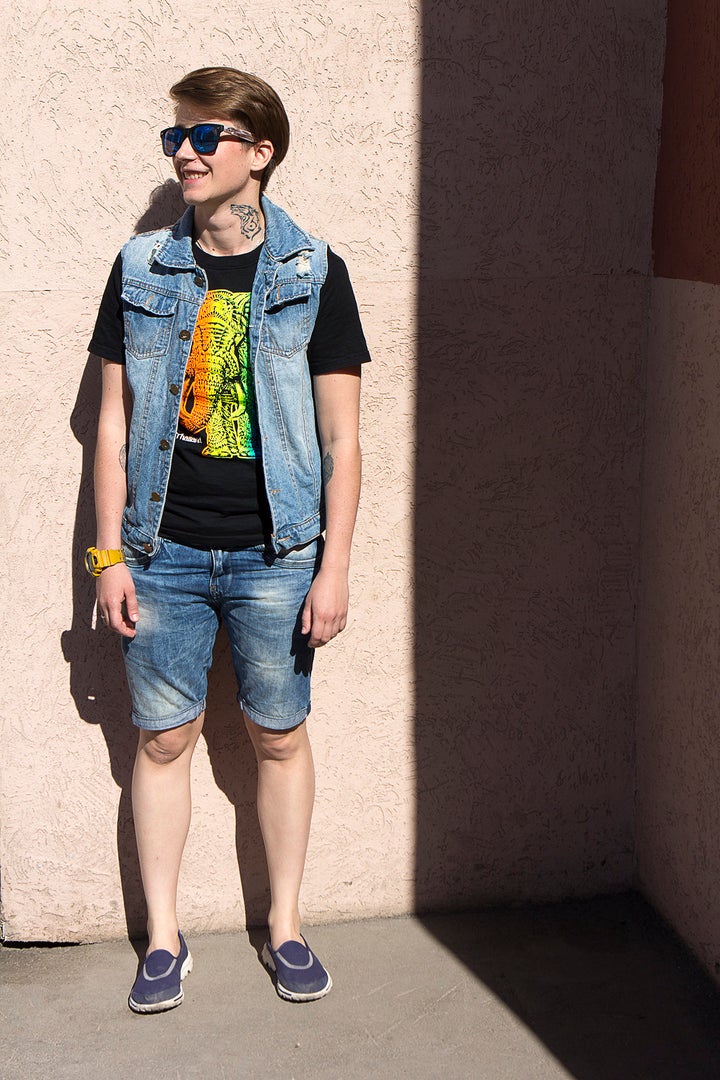 But how was I going to explain to my parents that I was moving to Moscow for a woman?

So I created a double life.

I told them that I was switching to a team in the capital and would be living with a friend.

And during those first weeks together with Jenja, I told my parents stories about my training and my new club.

I did this for two months, and then I flew back to Samara and came clean.

To this day, I'm not sure what my parents really thought at that moment.

But I know that my father suffered. He never let me see that. But my mother once told me that he couldn't sleep for weeks after that evening.

He was disappointed with me, but he loved me just the same.

Since then, they've gotten to know Jenja. We can be ourselves around them, but we don't kiss in front of them.

Unfortunately, I have seen homophobia everywhere.
One of my trainers flipped out once and screamed at two players who had begun seeing each other. She said that she didn't want them to end up lonely and childless.

In Moscow, our landlady threw us out, yelling after us, "If I had known what you were doing in your room, I never would have let you stay here!"

While I was working at a sports clothing shop, a colleague said to me, "I won't let my children near you."

And in a club, a skinhead once stomped on a friend of mine.

In Russia, gay people can live freely only when they hide their love for each other.

It's the same for visitors who are here for the World Cup, especially for young men. Don't kiss. Don't hold hands. Otherwise, you are going to get beaten up.

It's not easy to send a message out to all those who have the same worries, fears and problems — but also hopes — that I have.

But I do know this: There are many of us out there. And when you are ready, trust yourself and come out of the shadows.

Of course, how coming out will affect your life depends a lot on your particular situation.

Your family might disown you. You might lose your job. There are vultures lurking everywhere.

But there is freedom in living without lies.

I can still remember watching my home team play in the stadium in Samara with Jenja.

She took me by the arm and whispered, "You gave all that up for me."

I replied, "No, it was meant to be."
Alena Lazareva, 27, was born in Samara and played football professionally for Russian clubs, including CSK VVS in Samara and Sergiyev Posad, northeast of Moscow. She also played junior football for the Russian national team. She quit football five years ago after meeting her girlfriend.
As told to Jürgen Klöckner and Ekaterina Bodyagina.
REAL LIFE. REAL NEWS. REAL VOICES.
Help us tell more of the stories that matter from voices that too often remain unheard.