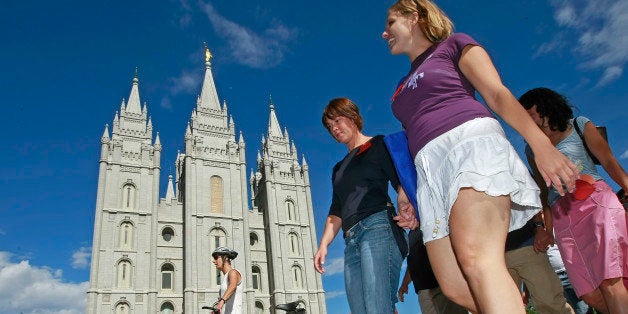 This past year has been one of the most remarkable years of my life. I produced a documentary, called Bridegroom, about the events that occurred after the death of my partner. Bridegroom was screened all over the country at various film festivals, made its television debut on the Oprah Winfrey Network, and can now be streamed on Netflix and rented at Redbox kiosks. In spite of numerous obstacles and opposition, the documentary has managed to reach men and women all over the country and world, and has even managed to change a few hearts and minds.
Personally, 2013 has been a landmark year, but more importantly, it has been been a year that hosted some of the most ground-breaking LGBTQ events in American and world history. Before we charge into 2014, we should reflect on these significant occurrences.
2. The Supreme Court overturned section 3 of DOMA.
4. Marriage equality legislation passed in Rhode Island, Delaware, Minnesota, Illinois and Hawaii. Marriage equality came to New Jersey, New Mexico and Utah through court rulings.
5. Professional athletes currently active in major sports, as well as countless actors and celebrities, came out.
6. The Senate passed the Employment Non Discrimination Act, or ENDA.
7. Marriage equality legislation passed in Great Britain, France and New Zealand.
8. The newly inaugurated Pope spoke in favor of supporting the LGBTQ community, stating, "Who am I to judge a gay person of goodwill who seeks the Lord? You can't marginalize these people."
Some have said that recent achievements should be enough "to keep gay people content." While I firmly believe in celebrating any and all progress, I also strongly feel that we must recharge our focus on the states and countries that still deny equal rights to LGBTQ citizens.
Marriage equality has been at the forefront of the political agenda as of late, but we cannot lose momentum. Too many men and women have died waiting for equality and more suffer each day because of the following "laws."
1. In 29 states, you can be fired for being LGBT. In 33 states, you can be fired for being transgender.
2. The Russian Federation passed a law that bans the "promotion of homosexuality to minors."
3. Croatia passed a referendum banning same-sex marriages.
4. The High Court of Australia ruled that same-sex marriages in the Australian Capital Territory are invalid.
5. India's Supreme Court issued a ruling that re-criminalized same-sex relationships.
6. Uganda's parliament passed a law authorizing a life sentence in prison for being gay.
7. In 76 countries across the world, homosexuality and/or transsexuality are still criminal acts. In at least five countries, both are punishable by death.
The welcoming of a new year means so many things: 365 days brimming with possibility and new beginnings. We must strive to make the most of this clean slate by remembering that what we all have in common is the ability to love and be loved. The sooner we understand and embrace this, the sooner our world will be a much better, and equal, place. A new year means hope and we all deserve hope.
This year, one of the most influential figures of the global civil rights movement passed away. Nelson Mandela was a man of honor, courage and persistence, and spent his life trying to teach the people of the world how to love, respect and accept each other regardless of their differences. He once said:
"I am fundamentally an optimist. Whether that comes from nature or nurture, I cannot say. Part of being optimistic is keeping one's head pointed toward the sun, one's feet moving forward. There were many dark moments when my faith in humanity was sorely tested, but I would not and could not give myself up to despair. That way lays defeat and death."
Popular in the Community