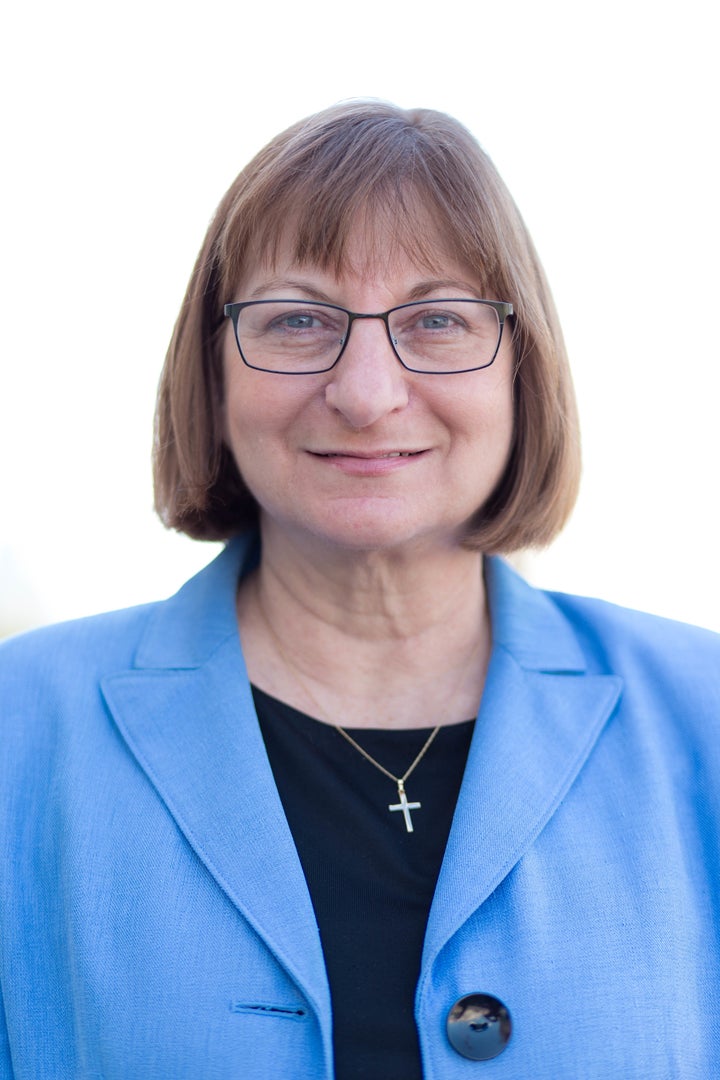 Like all my children, my son Tyler had red hair. Red hair is pretty rare ― only around 2 percent of the world's population is born with it. In fact, Tyler was born with many of my traits. Everywhere I go, people tell me how much he looked like me.
There were many traits he was born with, like his hair color and his amazing gifts as a musician. Music was an inborn trait that just called to him from an early age. It was his passion and a deep part of who he was.
There were other traits that he was not born with, traits that I encouraged and helped to instill in him: doing well in school, being a caring brother and a thoughtful friend. I shared my faith with him by bringing him to church, hoping to instill in him the values that I believed in and surrounding him with a community that loved and cared for our family.
Tyler was the sum of all these parts and more, both his nature and his nurture. He was a vibrant, intelligent and talented young man. He died by suicide when he was 18, after he was viciously cyberbullied on his college campus. And what breaks my heart is that I believe Tyler was bullied because he was gay, another God-given trait he was born with. Who Tyler loved was as unchangeable as his bright, natural hair color, and another person used that to humiliate him and crush his spirit.
I'm a different person now than I was before my son died. Losing the child whose features I shared, whose hand I held, whose homework I checked and whose violin recitals I attended fundamentally changed the way I see the world.
I understand bullying and the devastation it can cause differently as well. And as a mother who brought her son up in a Christian community and later lost him to suicide, I want to speak to every parent who wishes they could change a trait that was given to their child by God.
I was again reminded of the important role organized religion can play in shaping how our children view themselves when I previewed an important film that opened this weekend called "Boy Erased." Based on the memoir by Garrard Conley, the film tells the courageous story of the son of a Baptist pastor in a small American town who must overcome the fallout of being outed to his parents. His parents struggle to reconcile their love for their son with their beliefs. Fearing a loss of family, friends and community, the young man is pressured into attending a conversion therapy program.
Telling your child or letting a religious leader tell your child that there is something wrong with them because of who they love is bullying. A church community that treats your child as being broken, less than or separated from God because they are gay or lesbian or bisexual, and insists that they must be fixed or repaired, is bullying. Sending your child to so-called reparative therapy is as damaging and traumatic as a beating from the schoolyard bully. None of it will change your child who is gay or lesbian.
To try and change what God has created causes significant harm. Reparative therapy can cause depression, anxiety, drug use, homelessness and suicidal ideation. It has been rejected by every mainstream medical and mental health organization as a dangerous and fraudulent practice that is traumatic and psychologically painful.
It is simply foolishness to continue to read Scripture with eyes of the first century. We must use all the knowledge and wisdom God continues to give to us today, in the 21st century. God has shown us through research that we cannot change a person's sexual orientation, just as we have learned that red hair and blue eyes are determined by your genes and are unchangeable.
Since the day I lost my son, I've changed the way I look at the teachings and traditions of the Christian church, and I now belong to a faith community that affirms all people just as God created them.
I also recognized that above all else, Christians are called to love. We have been told that love is patient and kind. Love always protects, always trusts, always hopes. Love never fails us. Loving and embracing your gay, lesbian or bisexual child as God created them will never fail you. But reparative therapy will ― it will fail you, and it will fail your children.
Jane Clementi is the co-founder of the Tyler Clementi Foundation. "Boy Erased" is open in select cities. For more information, please visit StopErasing.com.
If you or someone you know is feeling hopeless or suicidal, contact The Trevor Project's TrevorLifeline 24/7/365 at 1-866-488-7386. Text and chat counseling are available from 3-10 p.m. EST every day at www.TheTrevorProject.org/Help.
Do you have a compelling personal story you'd like to see published on HuffPost? Find out what we're looking for here and send us a pitch!
Popular in the Community