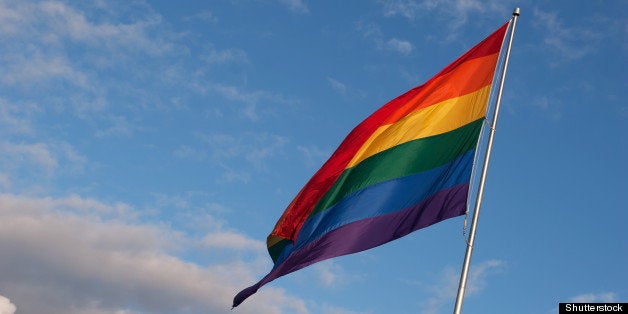 An appeals court ruled last week that two high school softball coaches who outed a gay student to her mother did not violate the teen's right to privacy.
Barbara Wyatt sued Texas' Kilgore Independent School District and two coaches -- Rhonda Fletcher and Cassandra Newell -- from Kilgore High School in 2010, arguing the women violated the bounds of privacy when they confronted her and her 16-year-old daughter, Skye, about a lesbian relationship the teen was having, according to KYTX. Skye hadn't told her mother she was gay.
During the 2009 confrontation, the coaches allegedly took Skye into a locker room, threatened her, interrogated her and eventually kicked her off the team, the Dallas Voice reported. Afterward, Skye said she became anxious and depressed. Her grades went down, and she started skipping school. Her bond with her mother weakened, and she even attempted suicide.
On May 31, the 5th U.S. Circuit Court of Appeals ruled Fletcher and Newell didn't violate the gay teen's privacy because there is no precedent regarding a public school student's right to privacy under the Fourth Amendment when it comes to sexual orientation.
"The Fifth Circuit has never held that a person has a constitutionally-protected privacy interest in her sexual orientation, and it certainly has never suggested that such a privacy interest precludes school authorities from discussing with parents matters that relate to the interests of their children," Judge Grady Jolly wrote. "Therefore, when the magistrate judge in this case held that there is a constitutional right that bars the unauthorized disclosure by school coaches of a student's sexual orientation to the student's mother, he proclaimed a new rule of law."
Judge James Graves Jr. disagreed, saying that because the coaches themselves acknowledged the private nature of the information then it should fall within the category of highly personal information protected by the law.
In 2011, a federal district judge ruled in favor of the Wyatts, the Dallas Voice noted, but that decision was reversed.
The right for school officials to discuss a student's sexual orientation with parents is an issue that was recently presented in Tennessee. The "Don't Say Gay" bill, which prohibited school officials from discussing sexual orientation aside from procreation in public schools, was reintroduced in January with an amendment about providing counseling for "at risk" students who might be gay. Officials were required to tell parents about the counseling, essentially outing him or her. The bill failed in March.
American Civil Liberties Union Executive Director Hedy Weinberg called the proposal "reprehensible" and "discriminatory." She reasoned that having school officials out students could be dangerous for the child, putting "vulnerable people at terrible risk."
Calling all HuffPost superfans!
Sign up for membership to become a founding member and help shape HuffPost's next chapter
BEFORE YOU GO
PHOTO GALLERY
LGBT Bullying Reports & Videos