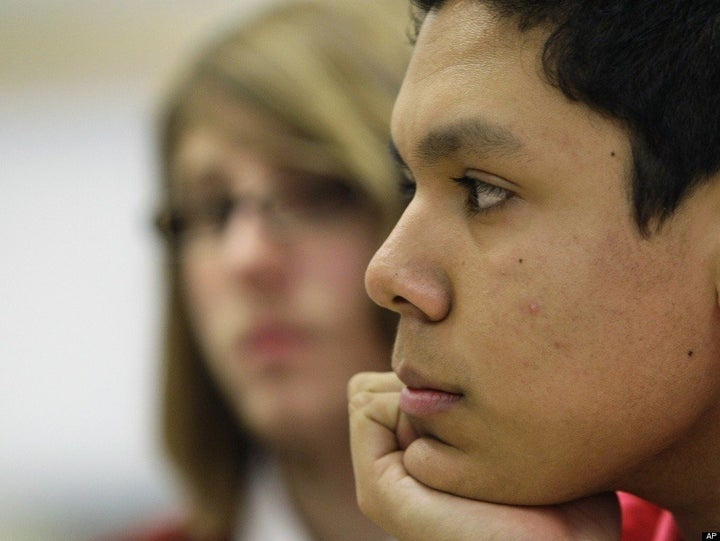 According to a Yale University study published in Pediatrics, gay teens are more likely to face harsher punishments than their heterosexual peers in schools and in the court system.
Data analyzed from a national sample of students who were between seventh grade and 12th grade in the 1994-1995 school year, and from a 2001-2002 follow-up, found that LGBTQ youth were more likely to be expelled from school or arrested by the police.
Nonheterosexual youth suffer disproportionate educational and criminal-justice punishments that are not explained by greater engagement in illegal or transgressive behaviors.
Coming at a time when anti-gay bullying and teen suicide are prominent topics nationwide, the report suggests further anti-gay discrimination in schools, although the precise reasons remain unknown.
Why schools and the courts come down harder on gay or bisexual youth wasn't clear from the study results, [study leader Kathryn] Himmelstein said. They may be intentionally or unintentionally punishing them for their sexual orientation, she added, or decision makers may be less likely to consider mitigating factors, such as self-defense, for a nonheterosexual adolescent than for a heterosexual peer.
Another recent study has shown that family support reduces thoughts of suicide and other self-destructive behavior among LGBTQ youth.