BANGKOK (Reuters) - A gay couple from the United States said on Wednesday their lives were being "destroyed" after a Thai surrogate mother refused to sign papers allowing them to take their baby out of Thailand.
The controversy is the latest over surrogacy in Thailand after several cases last year including accusations that an Australian couple abandoned their Down Syndrome baby with his birth mother, taking only his healthy twin sister back to Australia.
In the latest case, Gordon Allan Lake and his Spanish husband, Manuel Valero, say Thai surrogate Patidta Kusolsang, who is not the baby's biological mother, decided she wanted to keep their baby, Carmen, as the couple was preparing to leave Thailand.
Patidta "had issues" with the couple's sexual orientation, said Lake, and did not show up at the U.S. embassy in Bangkok in January to sign Carmen's passport application and give them the papers needed to leave Thailand.
"We have been here six months and our lives are being destroyed," Lake told Reuters.
"Our families have missed out on the first six months of Carmen's beautiful life."
Patidta did not immediately respond to a request for comment.
Thailand has been a popular destination for foreign couples seeking surrogacy services, partly because of loose regulations and low costs compared with some other countries.
But following last year's surrogacy scandals, Thailand passed a law in February that bans foreigners from seeking surrogacy services.
The law does not come into effect until July 30 and Lake and Valero are not in violation of Thai law for commissioning surrogacy last year.
The U.S. embassy in Bangkok said in a statement emailed to Reuters, U.S. citizens in Thailand were subject to Thai law.
"Pursuant to U.S. law, the Department cannot issue passports to minor children without the consent of the legal parent/s or guardians/s," said embassy spokeswoman Melissa Sweeney.
Under current Thai law, the birth mother is recognized as the mother of the child and commissioning parents have no automatic legal rights over a child, said Wanlop Tankananurak, a member of the National Legislative Assembly who helped draft the surrogacy law.
Lake said the couple, who have a son, Alvaro, who was born through surrogacy in India two years ago, chose Thailand because regulations in India had changed.
"Thailand has great medical facilities, hospitals, embryologists and surrogacy has been going on for years in Thailand," he said.
"Everyone had great expectations, there was no reason to think anything could go wrong."
(Editing by Robert Birsel)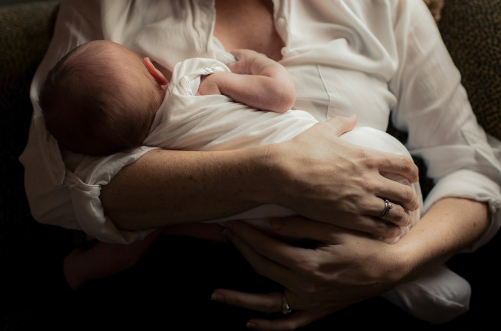 15 Children's Health Studies All Parents Should Read
Popular in the Community