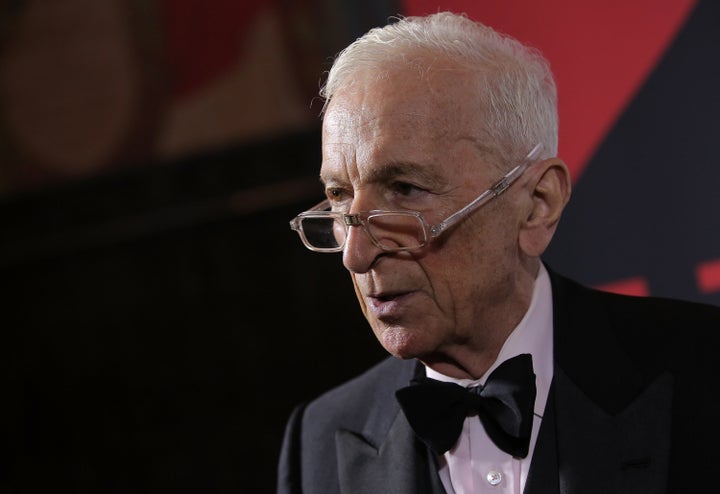 Gay Talese didn't mean it, guys.
The nonfiction writer and journalist told The Washington Post on Thursday that he is disavowing his new book The Voyeur's Motel because its "credibility is down the toilet."
The book follows Colorado motel owner Gerald Foos, outlining the three decades he spent allegedly spying on his guests, from the 1960s to the 1990s. Though there were skeptics before him, WaPo's Paul Farhi recently identified a plethora of discrepancies between Talese's book and public records -- most notably a previously unknown eight-year period of time during which Foos didn't even own the hotel, starting in 1980. 
Talese was apparently unaware of the sale and subsequent gap in Foos' story until Farhi asked him about it this week. Readers were not pleased.
After the revelation Talese told the Post:
"The source of my book, Gerald Foos, is certifiably unreliable. He's a dishonorable man, totally dishonorable . . . I know that . . . I did the best I could on this book, but maybe it wasn't good enough … I should not have believed a word he said. I'm not going to promote this book. How dare I promote it when its credibility is down the toilet?"
However, the 84-year-old recently changed his tune. 
"When I spoke to the Washington Post reporter, I am sure I was surprised and upset about this business of the later ownership of the motel, in the eighties," Talese says in the statement. "That occurred after the bulk of the events covered in my book, but I was upset and probably said some things I didn't, and don't, mean. Let me be clear: I am not disavowing the book and neither is my publisher. If, down the line, there are details to correct in later editions, we'll do that."
David Remnick, the editor of The New Yorker (which published an excerpt of Motel in April), came to Talese's defense and told The New York Times that Foos hasn't been portrayed as a reliable narrator from the start. 
"The central fact of the piece, that Gerald Foos was, in the late '60s and '70s, a voyeur, spying on the guests in his motel, is not in doubt in the article," Remnick told The Times. "The fact that he could sometimes prove an unreliable and inaccurate narrator is also something that Gay Talese makes clear to the reader, repeatedly, and is part of the way Foos is characterized throughout the article."
There's something very A Million Little Pieces about the sequence of events that has unfolded. Readers can only hope that despite Talese's actions this summer and previously this year, his new work will stand up to the legacy his previous ones have helped create.
The Voyeur's Motel will come out on July 12. 
REAL LIFE. REAL NEWS. REAL VOICES.
Help us tell more of the stories that matter from voices that too often remain unheard.
BEFORE YOU GO
PHOTO GALLERY
Banned Books