A gay man and his mom who were the subject of a viral coming out video two years ago are reflecting on their experience, their relationship and how the video brought them closer together.
Matthew came out to his mom six years ago at the age of 19, using the camera on his computer to secretly record the emotional moment. He posted the video two years ago, after waiting four years to go public with the experience because it felt so personal.
Over the past two years, the video has amassed millions of views and recently gone viral again. Now, Matthew and his mother Robin are now opening up how his coming out shaped the two of them.
"When I was in the process of coming out, I felt alone and very unsure of what to expect," Matthew told HuffPost. "I turned to coming out stories on YouTube and in sitcoms to give me a better idea of what I might be able to expect with my own experience. Hearing other people's stories and seeing the reactions they received helped give me the confidence to come out myself. I recorded my coming out story because I wanted to give others the confidence to come out as well. It's also just nice knowing that there are other people who have gone through similar situations."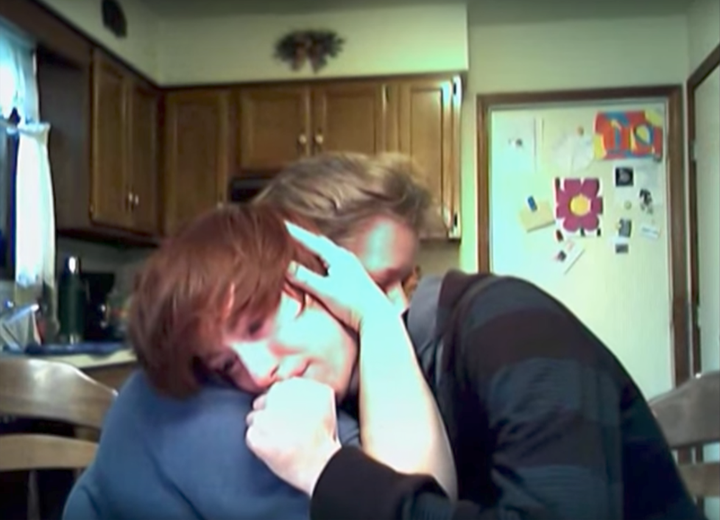 Matthew's own coming out story is now one of these important videos that young LGBTQ people all around the world watch and experience.
His mother Robin hopes the video helps other parents learn how to respond to their own children when they come out: with love and compassion.
"Although it may or may not come as a surprise, and it may be a lot to take in all at once, your child is still the same person they were before they told you, and it doesn't change your love for them," she told HuffPost. "You may not totally understand it all, and it might even take a while for everything to fall into place, but everything will be okay. You will still love them as always."
Check out the video above to hear more from Matthew reflecting on his viral coming out video.
Popular in the Community