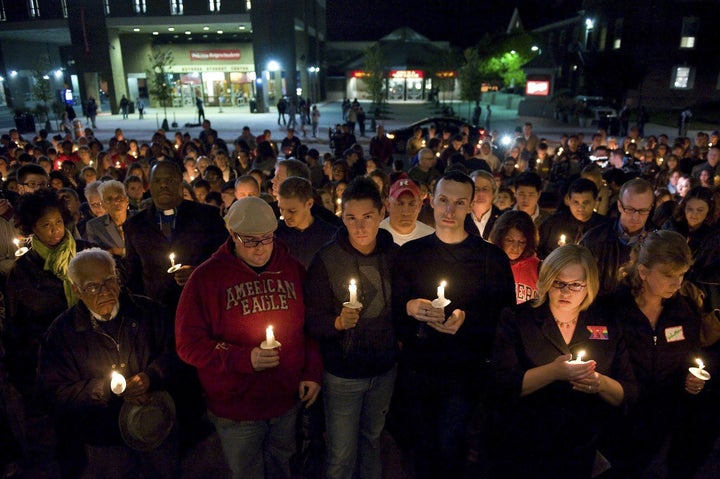 A recent rash of suicides among gay youth has captured the attention of the nation, with President Obama releasing a video Thursday aimed at reaching gay teens threatened by bullying.
Among the deaths most heavily reported by the media was that of Tyler Clementi, the Rutgers University student whose intimate interactions with another man were broadcast over the internet.
While Clementi's death is heartbreaking, and the details surrounding it particularly vivid, some experts say the bigger story is that hundreds of suicides go unreported or underreported every year.
"While it's great to have this topic in the news, unfortunately this isn't news. This is an issue that has been going on for a long time," said Leigh Powers, head of Information Services at the Suicide Prevention Resource Center.
The most recent data from The American Association of Suicidology shows that there are more than 1,000 suicides on college campuses ever year. In 2007, more than 4,000 young people aged 15 to 24 killed themselves.
"Given the data, it's clear that all of us need to be equipped to identify youth -- particularly lesbian, gay, and bisexual youth -- who may be thinking about suicide so we can keep them safe and connect them with services and support," Powers said.
Solid statistics are hard to find since most mortality data does not include sexual orientation, and anyway many youngsters have yet to come out. But a Gallup poll estimated that 10 percent of Americans or less had more than "occasional" homosexual relationships.
Further, a study by the Suicide Prevention Center shows lesbian, gay and bisexual youth are between roughly 1.5 and 7 times more likely then heterosexual youth to have reported attempting suicide.
"Being lesbian, gay, bisexual and/or transgender is not a risk factor for suicide," Powers emphasized to HuffPost in a statement. "Actually, it is the social stigma and discrimination that LGBT youth experience that results in feelings and behaviors which are, in turn, associated with suicidal behavior."
Some have argued the issue has been in the news media spotlight because the incidents were related to gay bullying. But bullying isn't rare either. CBS News reports that one in six students admits to being bullied two to three times a month or more.

Gay teens aren't the only ones whose suicides go unmentioned.
"Suicide tends to be underreported, because it's something that's embarrassing and families don't like to admit it," said Ronald Maris, who teaches at the University of South Carolina School of Medicine with a specialty in suicidology.
"If there is a suicide, often it's not made public," Maris said. "It's kind of a hidden problem. I would guess that there are certainly many other cases that have not been brought to the attention of the national media -- I mean that's pretty obvious. But how many cases there are? I don't have any way of knowing. "
Popular in the Community