Here's your chance to have a gay old time at quite the unexpected location -- the Vatican.
A new tour from the LGBT-friendly travel company Quikky offers visitors a look at the homoerotic history inside the home of the pope. To get the scoop on this "secret gay Vatican tour," HuffPost Live's Caroline Modarressy-Tehrani spoke on Thursday with a panel of travel experts who offered some insights on what's hiding in plain sight in the Catholic landmark.
According to Jo Piazza, managing editor of Yahoo Travel, this is "the tour you want to take if you're going to the Vatican."
"It's a tour of the gay art history of the Vatican, so it's telling the backstory of a lot of the artists who did happen to be gay and talking a little bit about the eroticism of the art, which is very prevalent and very obvious but left out in the typical, kind of staid and, let's be honest, boring standard Vatican tour," Piazza said.
Some of the best gay art in the Vatican is also the most famous. One prominent example is Michelangelo's Sistine Chaphel, said Tony Adams, a former Catholic priest who now works as a tour guide.
"The fact is, if you go into the Sistine Chapel, you are in the presence of something done by a gay man that could be described in many camps as high-end pornography," Adams said. "I mean, it's hot stuff. You're going to pull a muscle in the back of your neck looking up at this stuff. And it's erotic art. It tells a spiritual story, but it doesn't deny the physical dimension."
Find out more about the tour in the video above, and below, watch the panel discuss whether Pope Francis can make the church a more welcoming place for the LGBT community.
Sign up here for Live Today, HuffPost Live's morning email that will let you know the newsmakers, celebrities and politicians joining us that day and give you the best clips from the day before.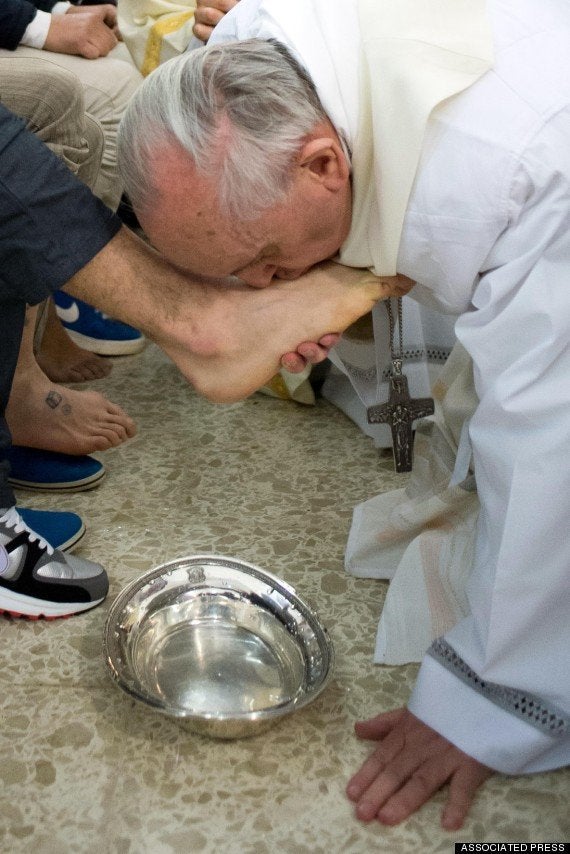 Pope Francis' Best Photos
Popular in the Community