 WASHINGTON -- Conservative attorney and activist Gayle Trotter plans to tell members of the Senate Judiciary Committee on Wednesday that guns "make women safer," and that "attackers use their size and physical strength, preying on women who are at a severe disadvantage."
According to testimony released at 7:00 a.m. Wednesday, Trotter will tell the Senate that "guns reverse that balance of power in a violent confrontation. Armed with a gun, a woman can even have the advantage over a violent attacker." Building on that logic, Trotter's next point will be that "using a firearm with a magazine holding more than 10 rounds of ammunition, a woman would have a fighting chance even against multiple attackers."
Later in her testimony, Trotter will make many of the same arguments against gun-control measures that National Rifle Association Executive Vice President Wayne LaPierre has made in the past six weeks. LaPierre is also scheduled to testify Wednesday. But his opening statement, released Tuesday, was noticeably toned-down and devoid of some of the more contentious arguments which have angered the NRA's critics, and some supporters, in recent weeks.
Trotter's opening statement more than makes up for LaPierre's reserve.
Early on in her testimony, Trotter will take on the "liberal elitists with armed guards" idea that formed the basis for a controversial web ad this month which featured President Obama's children. Trotter, a mother of six, plans to say that while "political figures" and "Hollywood celebrities" seek to restrict gun rights for others, they "have their own plan: They rely on guns to safeguard their own personal safety."
Trotter plans to make another argument that LaPierre and the NRA have made before, but which was missing from LaPierre's prepared remarks: the claim that "gun-free zones" around schools serve only to make children into easy targets for murderers. "Nearly all mass shootings have occurred in 'gun-free zones,'" Trotter will claim, "so psychotic killers know they can inflict more harm in these unprotected environments."
In addition to LaPierre, Trotter will testify alongside Captain Mark Kelly, whose wife former Rep. Gabrielle Giffords (D-Ariz.) suffered a near-fatal gunshot wound in 2011. Also testifying at the hearing will be constitutional law professor David Kopel of the University of Denver and Baltimore Chief of Police James Johnson, who chairs the National Law Enforcement Partnership to Prevent Gun Violence.
Trotter is neither an employee nor a director of the NRA, and a spokeswoman for Trotter told HuffPost that she has had no communication with the either LaPierre or the NRA.
Trotter plans to pivot from "gun-free zones" to argue that, "while armed security works, gun bans do not. Anti-gun legislation keeps guns away from the sane and the law-abiding, but it does not keep guns out of the hands of criminals."
Trotter also plans to address a third pillar of the NRA's argument against gun control -- A view that the Second Amendment, and by extension the entire Bill of Rights, is under threat from any attempts to curtail the sale or manufacture of certain types of guns. LaPierre does not plan to mention the Second Amendment at all in his opening statement, according to his prepared remarks.
"In lieu of empty, self-defeating gestures [such as gun bans], we should address gun violence by doing what works," Trotter will say, "by safeguarding our Second Amendment rights, we preserve meaningful protection for women."
Guns haven't always been Trotter's specialty. A tax lawyer by trade, Trotter appears to have published her first op-ed about gun control issues this past fall, when she urged voters to "cling to your guns" in a piece published on the conservative website The Daily Caller.
Two months before the gun-control piece came out, Trotter argued that President Obama "has the idea of government completely wrong" in an op-ed on Fox News Channel's website. Obama, Trotter wrote, "is a card-carrying member of the jet-setting liberal class that wants to bargain with the American people to win their votes."
Trotter's presence at the Senate hearing appears to be tied to her status as a Senior Fellow at the conservative Independent Women's Forum, a nonprofit whose mission is to "to expand the conservative coalition" by pitching conservative ideas with a specifically feminine focus. According to its website, IWF's mission is two-fold: "increasing the number of women who understand and value the benefits of limited government, personal liberty, and free markets," and "countering those who seek to ever-expand government."
Since April of 2012, Trotter has produced a few dozen op-eds and media appearances for the group, on topics ranging from Obamacare to Trotter's opposition to the Violence Against Women Act. Before becoming a senior fellow, Trotter was the group's lawyer. In March of 2012, before she started posting on IWF as a senior fellow, Trotter identified herself as general counsel for the group in a blog post about Obamacare, published by The Huffington Post.
Like Trotter, the IWF appears to have a developed a new interest in gun rights in recent weeks. In fact, to find anything that resembles the group's current interest in gun control, one must scroll back to 2000, when the group posted and discussed series of statistics and quotes from gun advocate John Lott, author of the book "More Guns, Less Crime."
UPDATE: This story has been updated to include a response from a spokeswoman for Trotter.
Before You Go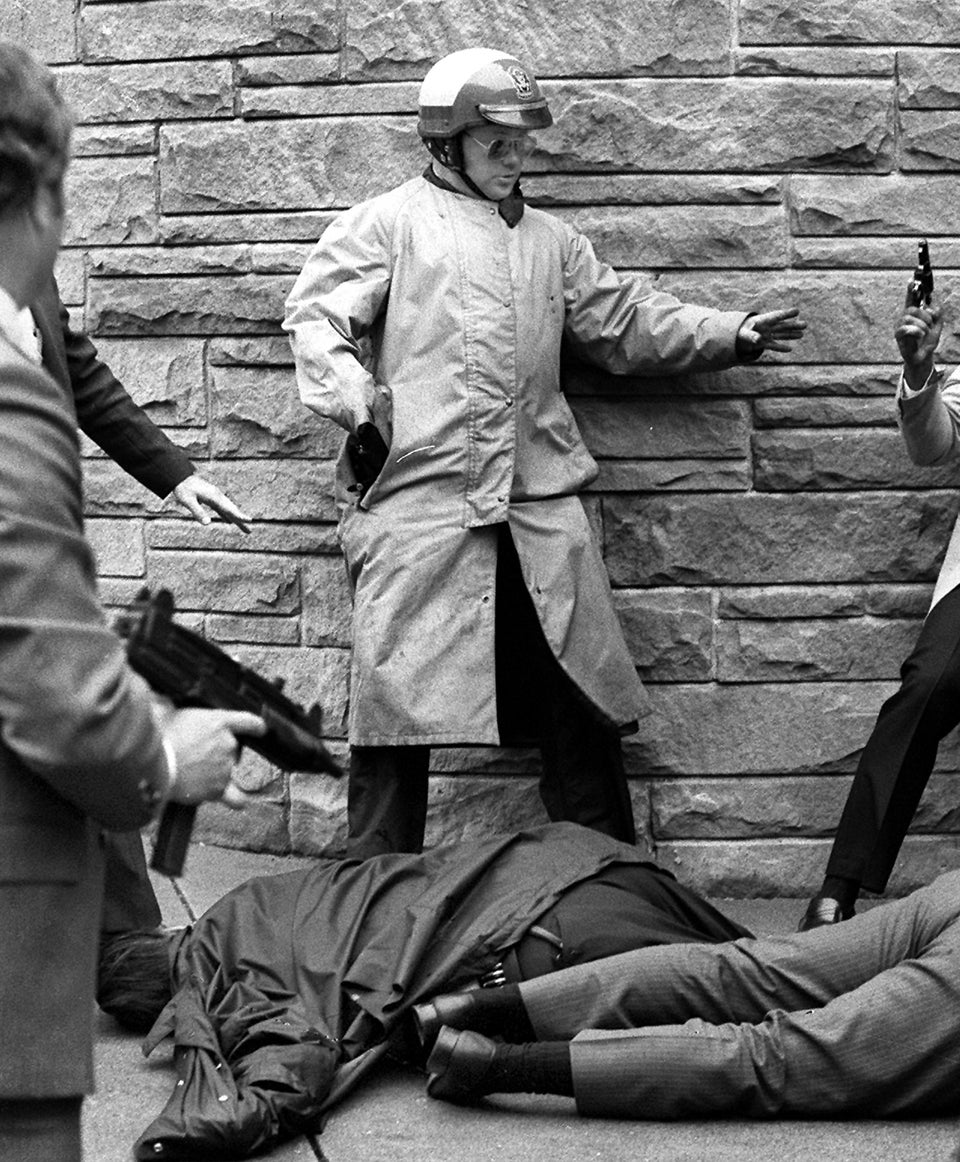 Pivotal Moments In The Federal Gun Control Debate
Popular in the Community