The four festively-dressed ATM machines, which were actually introduced last year by ANZ Australia as part of Sydney Mardi Gras, made their debut in Auckland and Wellington via ANZ New Zealand, The New Zealand Herald first reported. The installations will appear throughout the Auckland Pride Festival, which runs through February, and Wellington's Out in the Park, which is slated for Feb. 14.
In addition to their sequined, rainbow-colored appearance, the machines deliver receipts printed with an "out and proud" logo, and proceeds from the use of non-ANZ customer cards will be benefit OUTline, a local lesbian, gay, bisexual and transgender (LGBT) advocacy group.
A number of male staff members also went in drag as part of the machines' debut. Among them was computer programmer Conrad Johnston, who appeared as LaQuisha St. Redfern in Wellington and told Stuff.co.nz that he'd taken the job at ANZ "because I knew they were supportive."
"You don't get the benefits of a diverse workforce if some people are expending vast amounts of energy pretending to be something they are not and trying to conform," he added.
CORRECTION: The original version of this article has been amended to reflect that ANZ Australia and ANZ New Zealand are separate divisions. In addition, the original headline read "ANZ Australia."
Before You Go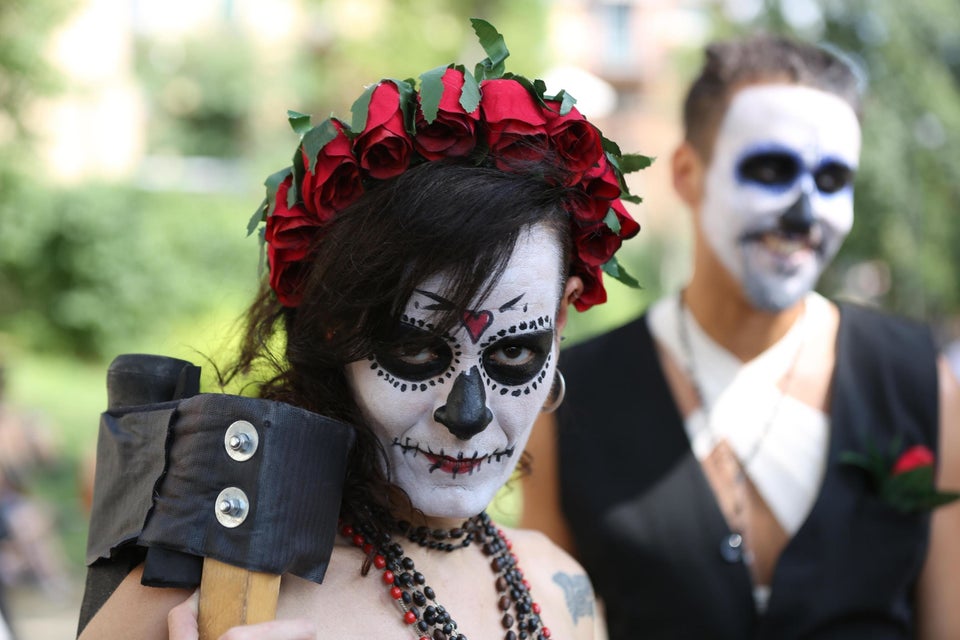 Gay Pride 2014
Popular in the Community