After an Arab American group called for a boycott of the White House's annual Iftar dinner due to the escalating situation in Gaza, Congressman Keith Ellison (D-Minn.) joined HuffPost Live to discuss why he opposed the group's action.
Although Ellison said he shares the concerns of the American-Arab Anti-Discrimination Committee , which organized the boycott, he explained why he chose to attend the dinner anyway.
"I believe that the quarantine of the people of Gaza is deplorable … but I've always been one who says if you're not at the table then you're going to be on the menu," Ellison told host Alyona Minkovski. "And if there's an opportunity for us to tell the president of the United States directly how we feel about situations like NSA spying or Gaza or things like that, then we should take that opportunity."
As Ellison discussed, White House events like the Iftar dinner provide useful opportunities for the Muslim community to connect with representatives in Washington, D.C.
"The Muslim community has a relatively minimal footprint on Capitol Hill," Ellison said. "Not because people don't care -- they do care -- but it's tough nowadays for ordinary people to make a big mark in Washington. So to then turn away the opportunity, I didn't believe was the right approach."
But had the boycotters tried a different tactic, Ellison would have changed his tune.
"I wholeheartedly supported the goals of the boycotters. If they would have converted it to a protest or something else, I would have probably joined them," Ellison said. "But a boycott means we're going to remove ourselves from the conversation, so I didn't think that was the right tactical response."
Watch the full HuffPost Live interview below:
Support HuffPost
The Stakes Have Never Been Higher
Related
Before You Go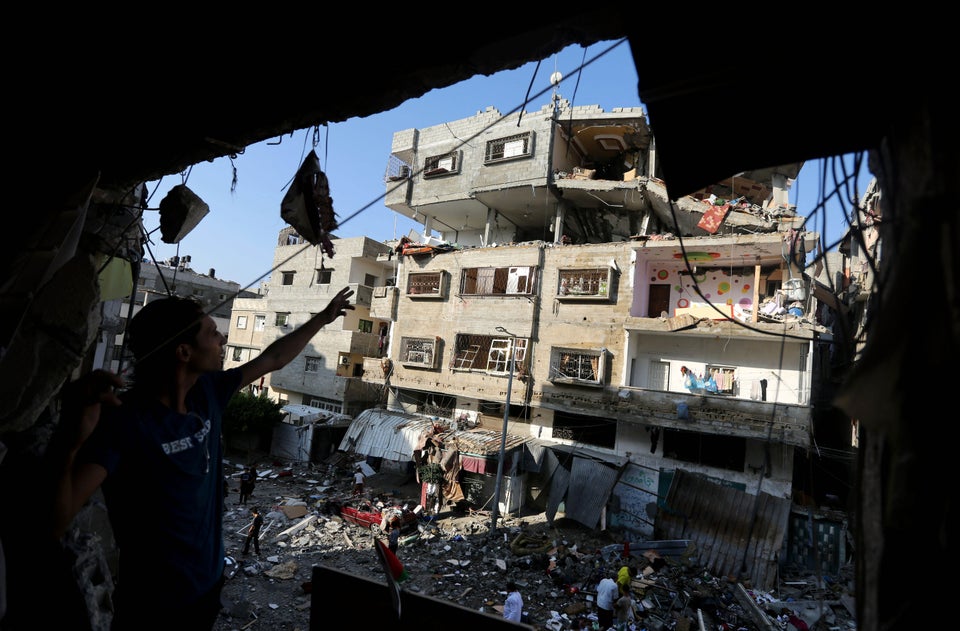 Gaza Under Attack
Popular in the Community