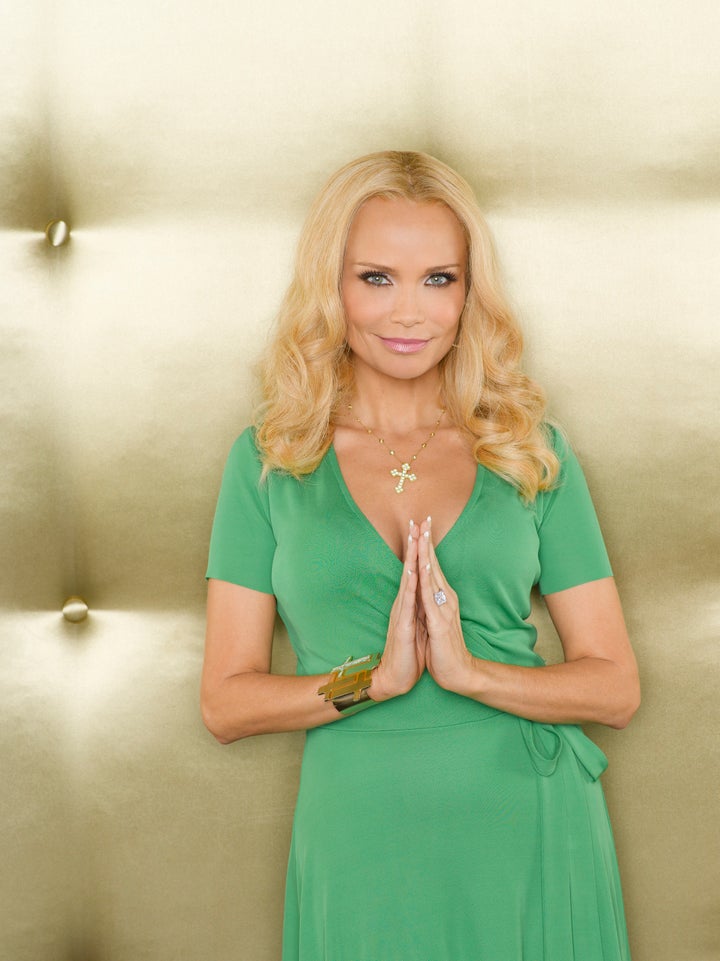 UPDATE: Kraft has since issued this statement to The Huffington Post:

As part of a larger multi-show media buy on ABC-TV, there were some spots included in the rotation for the new "GCB" series. It's customary to advertise on premiere episodes due to their large viewership like Philadelphia Cream Cheese did this week.

The brand has decided to redirect advertising to other programs with an established audience. Although we received a few consumer complaints, this decision was not linked in any way to the content of this particular show.
"Philadelphia has decided to pull its advertising from 'GCB,'" a Kraft rep told TMZ. "We have received a few complaints from consumers and their opinions about our advertising are important to us."
Based on the book "Good Christian Bitches" by Kim Gatlin and starring Kristin Chenoweth, Annie Potts and Leslie Bibb, ABC's "GCB" (Sundays at 10 p.m. EST) has been met with controversy ever since its pilot stage. The show was produced using the book titled, but was tweaked to "Good Christian Belles" before simply being called "GCB." The acronym title proved to be a challenge while promoting the new nighttime soap.
Prior to its premiere, "GCB" riled religious groups, and continues to do so. In April 2010, before the show was even ordered to series, critics started bemoaning the name.
"I find the title offensive. I don't think those two words should be combined," DeVore said. "A show like this can damage perceptions [of Christians in this country]."
"The fact that ABC considers this sort of language and this sort of title is something that would even be considered for a TV show is really a sad statement about how low we have sunk," Vallone told the New York Daily News.
Kristin Chenoweth, a practicing Christian herself, said she was nervous about the name at first.
"I was worried a little bit, but I also know what the show's about and I know where it's gonna go. I know that ultimately it is about faith and friendship and forgiveness and love and hope," Chenoweth told Anderson Cooper.
"There's a difference in making fun of and having fun with," she said, "and we're having fun with it."
Popular in the Community