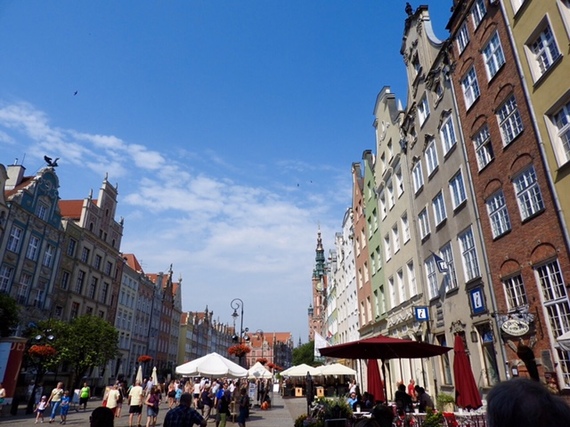 Gdansk, Poland is a city that many know as the place where shipyard worker Lech Walesa led the strikes and established the Solidarity Union that led to the end of Soviet control of the region. I was looking forward to seeing how it had changed since my last visit in 1996. but I was less clear on the more distant history of this beautiful city.
Most visitors arrive in Gdansk as I did, on a Baltic Sea cruise. Fitting as it is the maritime history that dominates their story. All visitors walk the cobblestone streets of the revitalized medieval old town. But it was the visit to see the city's "jewel" that finally explained the challenges Gdansk citizens had faced over the centuries.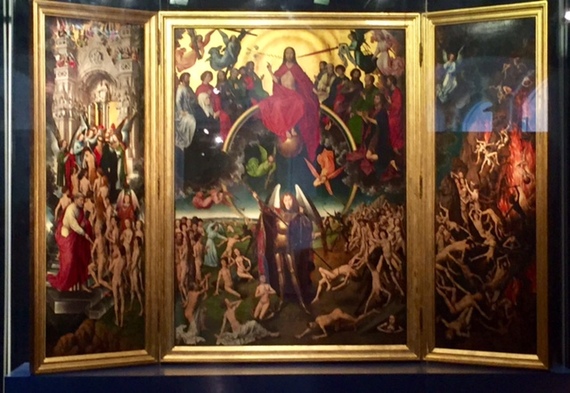 The greatest treasure of Gdansk is Hans Memling's The Final Judgment. An altarpiece painted at the height of the Renaissance in 1471. (Please read on...this is not an article on artistic composition--this is about travel, trust me!)
The painting is a Renaissance masterpiece and this one piece of art is five centuries of Gdansk and European history in a nutshell. It is the travels of this painting, not its content, that describe the victors and the defeated over the centuries.

This altarpiece was commissioned and paid for by the wealthy de' Medici family of Florence in the 1460s but it never made it to Florence. Memling painted it in Bruges, but en route to Florence in 1471 it was captured by a Polish ship captain and sent to his hometown of Gdansk.
The Hanseatic League fought for its return to the rightful owner in Italy and failed.
Following a war with the region from 1716 to 1717, Peter the Great demanded the altarpiece be sent to Russia as part of war reparations from Gdansk. Surprisingly, he was unsuccessful.
In 1807, Napoleon's troops arrived in Gdansk and occupied the city. Baron Vivan Denon, director of the newly opened Louvre Museum, saw the altarpiece in Gdansk and had it shipped to Paris to be hung in in the Louvre.
After the defeat of Napoleon in 1815, Prussians took the already much-traveled piece of art to Berlin. In 1817 it was returned to Gdansk. On September 1, 1939, the first shots of World War II were fired in Gdansk. Poland was quickly occupied by Germany.
The painting was evacuated by the Germans during the last days of World War II, but was found by the Soviets and was hung in Leningrad at the Hermitage. In 1956 the Soviets returned the masterpiece to Gdansk, where it can be seen today at the National Museum.
After paying homage to this much disputed work of art, be sure to walk the streets of the Old Town and see the sites of a turbulent history. And remember the Hans Memling masterpiece that sits proudly guarding Gdansk, a symbol of a city reborn, again and again.