It is a decisive phase. Gdansk has been campaigning to host World Scout Jamboree 2023, the most important event run by the World Organization of the Scout Movement for scouts 14-17 years old. WOSM is the biggest NGO in the world with tens of millions people participating.
Currently I am visiting 28th Arab Scouting Conference in Muscat, Oman, one of three regional conferences that have been taking place (Euroasian in Armenia and Panamerican in USA) recently. Together with scoutmaster Malgorzata Sinica from the Polish Scouting and Guiding Association (ZHP), we are meeting representatives of 19 countries attending the conference, to convince them that Gdansk is a perfect place to host scouts from the whole world and to gain support for our candidacy. We have a lot of interesting meetings and discussions with delegations, for which I'm grateful to our hosts.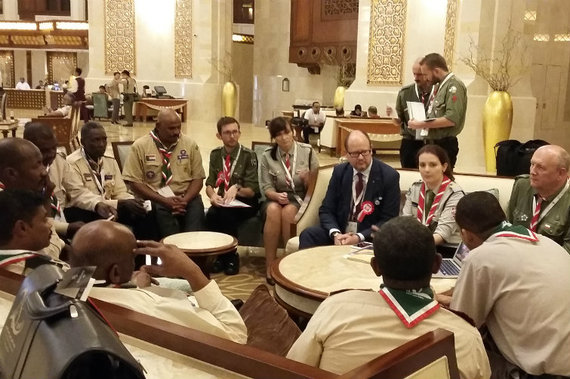 Me and scoutmaster Malgorzata Sinica meeting delegations during the conference in Muscat. Gdansk, over 1000 years old Polish port city, has a long tradition as a meeting place for cultural exchange, trade and international cooperation. It has been Poland's most important place, gate to the world, where many nations meet. I'm sure that our residents, tolerant and keen to meet other cultures, will warmly welcome several thousand scouts from circa 160 countries, expected to visit World Scout Jamboree 2023. For our guests and for the residents of Gdansk it could be an enriching experience and a great opportunity to learn about different cultures and heritage. I think that such an exchange is of great value in current international situation.

Be the spark! It is clear that the scout movement and Gdansk share common values - strong belief in cooperation, hospitality, mutual trust, freedom, openness, and friendship.
In 2023 we would like to host our guests in a very unique place - on the Sobieszewska Island, which is famous for its wonderful, partially untouched, nature and the infrastructure capable of hosting thousands of visitors. Sea proximity along with river estuary makes it a great place for flora and fauna, including 300 species of birds living among dunes and meadows. The island is within Gdansk city borders, just a few kilometers away from the old town.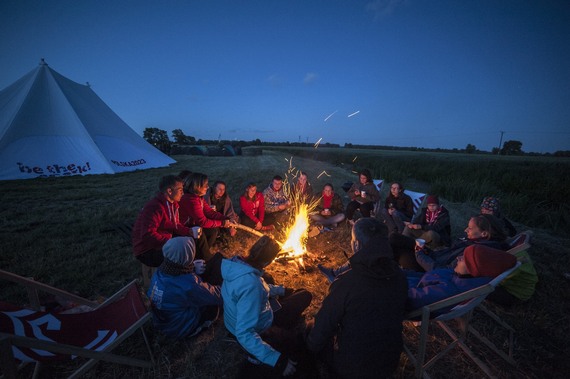 Scouts on the Sobieszewska island. Photo: FB Polska 2023 World Scout Jamboree Candidate.
What's important, we have already had experience in hosting big international events. In 2012 Gdansk was one of the few hosting cities for European football championships, the greatest sports event on the continent. It was time when several thousand football fans from countries like Germany, Spain or Ireland visited Gdansk. Many of them returned to our city in the following years, to discover that Gdansk is a perfect destination for fun, leisure and sightseeing.
In just two years, in 2018, Gdansk will host another major event - 20 000 scouts from Poland are expected to visit Gdansk, which may be considered a rehearsal before World Scout Jamboree 2023.
There are two official candidates for the World Scout Jamboree 2023 now - Poland and South Korea. The decision is expected to be taken during the 41st World Scout Conference in August 2017 in Baku - Azerbaijan. Keep your fingers crossed for meeting in Gdansk in 2023!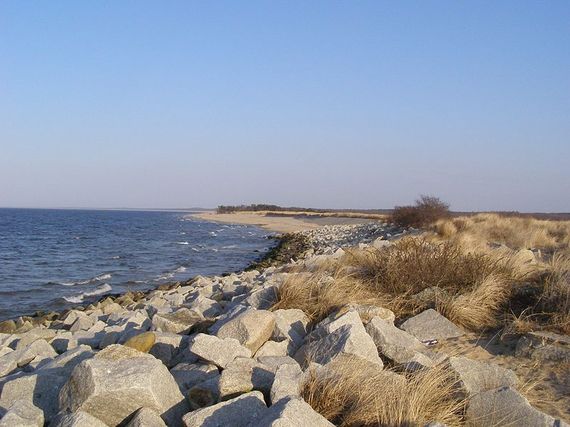 Beauty of the Sobieszewska Island. Photo: A. Otrebski, Wikipedia, CC.
REAL LIFE. REAL NEWS. REAL VOICES.
Help us tell more of the stories that matter from voices that too often remain unheard.